For the fourth year in a row, engineering and geology graduate students and young professionals from around the world gathered in Alabama to learn about the latest developments in the growing field of carbon capture and storage (CCS).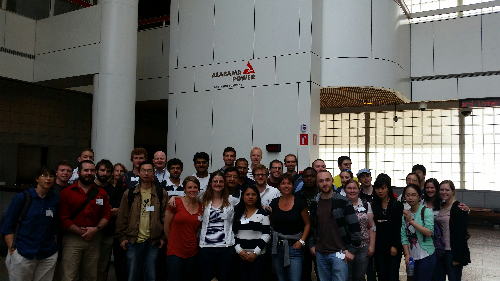 Alabama is at the center of some of the most important CCS research, which involves stripping carbon from industrial plant emissions, including power plants, and safely storing it underground. It is why the Department of Energy's "Research Experience in Carbon Sequestration" or RECS program has returned to the state so many times.
The students from across the U.S. and as far away as France, England, China and India, visited Alabama Power, Mississippi Power and Southern Company facilities during the 10-day program, including Plant Miller in Jefferson County, Plant Barry in Mobile County and the Kemper County Energy Facility in Mississippi. Students also toured the Department of Energy's National Carbon Capture Center in Shelby County, which is operated by Southern Company, and attended classroom, laboratory and training sessions at Alabama Power headquarters and the University of Alabama at Birmingham.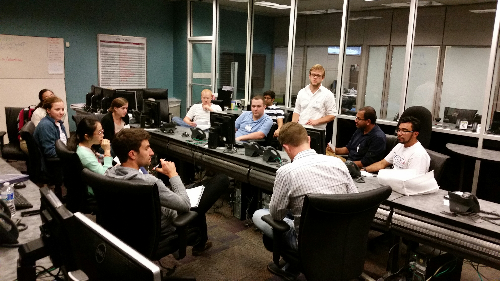 At Alabama Power, the students took part in an interactive workshop that focused on how to communicate effectively about CCS. The workshop was particularly timely following the unveiling, just days earlier, of proposed federal rules that would put the first-ever limits on carbon emissions from existing U.S. power plants. The controversial proposal has sparked greater public and media interest in CCS as a potential option for meeting the regulations.
Pamela Tomski, RECS director, said the program continues to be the premier CCS education and training experience. Every year, the competition is fierce for the 30 available slots. Over the past 10 years, the program has created a strong network of the nation's best-in-class in CCS.
Dr. Richard Esposito, a CCS expert at Southern Company in the Research & Environmental Affairs organization, said the program also provides a great opportunity for future leaders in the field to come together, build relationships and share experiences.