It's no secret that Birmingham's industrial market has been tightening over the past several years.
Speculative construction of industrial product has lagged, as well as build-to-suit projects, but a string of economic development wins during the second half of 2015 could be the momentum booster the Magic City needs to up its game in industrial recruitment.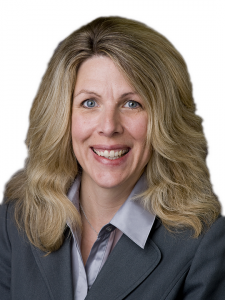 In August, Kamtek announced plans to expand its operations in Jefferson County, adding both jobs and tens of millions in investment dollars, while expanding the company's industrial footprint in the area.
Recently, Kamtek told Alabama NewsCenter the expansion in Valley East Industrial Park could grow to 400,000 square feet by 2025.
The same month, Publix announced plans to build a $34 million distribution center in Jefferson County.
Last November, Birmingham announced it had surpassed $1 billion in economic development successes for the previous 12 months.
According to Deborah McGill Smith, vice president, industrial at Cushman & Wakefield EGS, there is still work to be done to improve the area's industrial base.
"The announcement of Publix in JeffMet McCalla was a very positive announcement, especially backfilling the closing of the OfficeMax Distribution Center," Smith said. "However, the purchase of additional land in JeffMet is certainly going to cause issues, as there are very few remaining developed industrial sites in the western submarket."
According to EGS' 2015 Year-in-Review on the local industrial market, rental rates saw an increase from $4.44 at the end of 2014 to $4.58 at the close of 2015.
"With there being no new construction of industrial space in the market, vacancy levels have decreased and demand for the space that remains has increased, which drives up the lease rates," Smith said.
EGS said in its report there was around 1 million square feet of leasing activity throughout 2015, with 80,235 square feet of overall absorption for the year.

Aside from the organic growth of existing companies, Smith said the automotive sector continues to generate new activity for the industrial sector, particularly considering the $1 billion expansion Mercedes-Benz is undertaking.
"The expansions of both Mercedes and Kamtek continue to be positive for the industrial market as the automotive sector continues to grow," Smith said.
For the next 12-24 months, Smith said Birmingham should hold in its current pattern, but in the near future market demand from sectors like automotive could drive new construction in the area.
"We are seeing some of the same trends as the past few years; however, there's still a need for new project activity in the market, in addition to adding new product that includes both new developed land and sites," Smith said. "And certainly the trend could be moving toward new construction for additional tenant space in the market."