More than 2.5 million square feet of multi-tenant office space was taken off the market in Birmingham during 2015.
There was nearly 1 million square feet purchased by outside investors alone during the fourth quarter, according to Cushman & Wakefield EGS' 2015 Office Market Year In Review.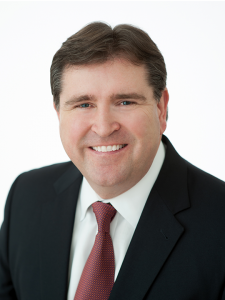 This activity, plus a number of major projects involving both downtown and suburban office product, has given the Birmingham metro momentum as the industry digs in during the second quarter of 2016.
"Birmingham is attractive to outside investors due to returns compared to larger first-tier markets," said Brad Jones, senior vice president, Cushman & Wakefield EGS. "Additionally, as the overall business environment continues to improve, we expect increased interest from outside investors who want to be a part of Birmingham's growth."
One significant project announced in the past six months is the planned move of HealthSouth's headquarters to Liberty Park, inside Birmingham's city limits. Southern Co. has signed a significant lease inside the Birmingham city limits along U.S. 280 at the Colonnade.
"This is significant for Birmingham as a whole and will have a considerable impact on the immediate area," Jones said. "Just consider what it would have meant for Birmingham if many others like HealthSouth had not only kept their headquarters in Birmingham, but significantly increased their presence. This is a big win for Birmingham, although this relocation as well as the Southern Company relocation will create significant opportunities in the 280 submarket."
In the downtown submarket, Infinity Property & Casualty Insurance plans to move its headquarters to the former Birmingham News building, bringing over 500 jobs downtown. EGS was instrumental in that deal coming together.
"The ongoing renaissance of Birmingham's downtown continues to have a positive impact on the commercial real estate market as a whole, spurring leasing activity in the CBD and surrounding submarkets," Jones said. "We expect this positive momentum to continue, resulting in steady growth for Birmingham's office market throughout the remainder of 2016."

As for the next 12 to 24 months, Jones said outside money will still be looking to markets like Birmingham as a safe haven for their cash, but he expects more organic growth within the metro as well.
"We will continue to see companies migrate downtown in order to capitalize on the new amenities and growing workforce brought on by the many retail and multifamily developments underway in the city center," Jones said. "In addition, outside investors will continue to look for opportunities in our area where they can achieve higher returns. We expect to see an increase in activity along the 280 corridor in the areas immediately surrounding Grandview Medical Center and the new Patchwork Farms development that is currently underway."