This edition of Can't Miss Alabama offers some cool, family-friendly events to brighten your weekend.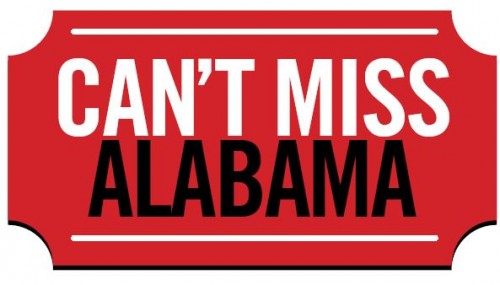 Come to Do Dah Day at Caldwell and Rhodes Parks in Birmingham May 14
It's a Do Dah kinda day as you experience the South's craziest parade on Saturday, May 14. The fun kicks off at 11 a.m. on Highland Avenue, continuing westbound past Rushton and Rhodes Parks, ending at Caldwell Park. Following the parade, the Do Dah Day Festival is held at Caldwell and Rhodes Parks.
Bring friends and pets, and enjoy arts and crafts, kid's activities and a lineup of great bands. Plenty of food and drink will be offered. The festival is free.
The Alabama Wildlife Center at Oak Mountain State Park is expecting! Visit May 14
Come to a Baby Bird Shower – and do bring a gift – while taking a guided tour of the Alabama Wildlife Center's baby bird nursery and aviaries.
About 1,000 baby birds will arrive this year. On Saturday from 11 a.m. to 2 p.m., enjoy free cake, refreshments and fun children's activities.
Attend free after paid admission to Oak Mountain State Park: $5 for adults, $1 for children 4-11 and seniors 62 and older.
Children 3 and younger are admitted free. Call 205-663-7930 for information, or click here.
Have coffee and a concert at the ASO in Birmingham May 13-15
An evening of beautiful music – combined with coffee and pastries – will tempt many a musical palate.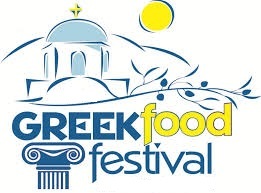 The Alabama Symphony Orchestra (ASO) presents Mozart's piano concerto, "Elvira Madigan" with a special "coffee klatch" May 13-15.
See the performance at Jemison Concert Hall in the Alys Stephens Performing Center at 1200 10th Ave. South in Birmingham.
Call 205-975-2787 for details, and click for tickets.
Try the baklava at the Montgomery Greek Food Festival May 12-13
Get your taste buds ready for Athenian chicken, spanakopita and, of course, baklava at the Montgomery Greek Food Festival on May 12-13. From 11 a.m. to 8 p.m., indulge in savory lamb and a host of pastries.
Attend the 27th annual festival at the Annunciation Greek Orthodox Church community center at 1721 Mount Meigs Road in Montgomery.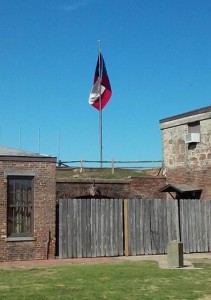 Don't miss Second Saturday in Montgomery
Head to Riverfront Park for the HBDA Iron Chef Cook-off at 4 p.m. and live music by the MVP Band at 6 p.m. The kids will enjoy interactive activities, with various food and drink vendors.
Admission is free to children 12 and younger, while all others pay $1. For details, call 335-625-2100.
Learn a bit of Alabama history during Thunder on the Bay May 14 in Mobile
Come and experience a living history day for the whole family at Thunder on the Bay, commemorating the 152nd anniversary of the Battle of Mobile Bay.
The 9 a.m. to 5 p.m. event highlights Fort Gaines' integral role in the famous battle. Call 251-861-6992 for information, or click http://dauphinisland.org/fort-gaines/.