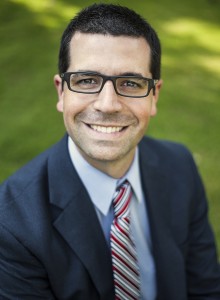 Joey Mure had extensively traveled well before he'd finished high school. Before moving to Alabaster in the tenth grade, he'd already lived in Atlanta, New Orleans, Panama City and San Antonio.
After attending the University of Montevallo, Mure entered into a career in the mortgage business that lasted for 11 years.
Mure became a client of Nowlin & Associates under the Infinite Banking Concept program, which helps clients manage their money and savings through means other than the traditional investment strategies like IRAs, 401k plans and the stock market.
Mure was not only sold on the Infinite Banking Concept himself, he decided to leave the mortgage business and launch Blue Print Partners to help others within the real estate industry take advantage of this financial option.
"It opened my eyes to a whole new way of personal finance," Mure said. "I was making great money in the mortgage business, but the traditional financial models out there really limit your access to money, such as IRAs and 401(k) plans. All of those were taking my money away and saying I can't touch them for the next 30 something years. Being in the real estate world, my income was never guaranteed. It was always going up and always going down, so anything that limited my access to money, was not a great strategy."
We sat down with Mure recently and talked about a wide range of issues, including one that has been in the news recently – market volatility. Mure shared some of the details about what his firm does for clients as well as some trends folks in the real estate industry can anticipate seeing in the foreseeable future.
---
ACRE: Sum up in just a few sentences the services offered by Blue Print Financial Partners. 
Mure: The main things we address are taxes and how they get paid every year, how do we save efficiently for those and how do we limit our tax liability over our career? That's a big deal for realtors and people in our industry. Also, getting out of debt. Debt has always been a challenge, but we efficiently help people to know how much to put toward debt and how much to save and how those things can work simultaneously.
We also work on limiting market risk and volatility. So nothing we do is attached to or subject to market volatility. I never have to answer the question, what happened to my money? I never have those conversations because nothing we do is market related.
ACRE: What is the hottest topic in your industry right now? 
Mure: The hot topic right now, maybe not this year in particular, but the hot topic right now is taxes. People in our industry had a banner year in 2015. The market is hot. People are buying again, banks are lending more freely. There's not enough inventory, and all that inherently created big money for people in this industry last year.
Now they're looking up and saying "wow, that was a great year last year, and now I have to pay these taxes. We're having a lot of meetings with clients and folks who are looking for solutions for that – how do I pay them and what is the best strategy moving forward? We're even teaching them ways, when they save to pay taxes, that they can actually earn on those dollars in a never-ending fashion.
ACRE: What are some trends you expect to see within the real estate industry in terms of investments over the next year? 
Mure: It may not be this year in particular, but because people are making more money, they have more than they need to live. So they're looking for a place to park that money. The temptation is to say "I need to get the biggest return on this money as I possibly can."  So they're looking to invest that money, when quite honestly there needs to be a savings strategy first. I think there's a major difference between savings and investing. People need to identify what that is and need to determine how much money they really want to put at risk in terms of an investment vehicle and how much do they want to have in a safe environment that will grow steadily.
This interview was conducted by Bryan Davis, Research/Media Coordinator with the Alabama Center for Real Estate. He can be reached at 205-348-5416 or at [email protected]