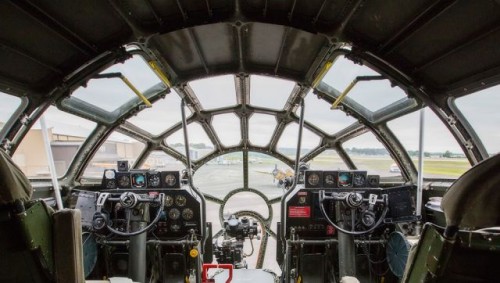 Fifi's rumble in the sky is like hearing history, a tale with echoes from Birmingham.
In the waning months of World War II, hundreds of B-29s like Fifi flew in and out of Birmingham every day.
Now the only flying Superfortress in existence is on display in the Magic City.
"We keep planes like Fifi airworthy to tell the story of the men that flew them and the women that built them," says Paul Maupin, B-29 volunteer pilot with the Commemorative Air Force squadron.
During the war, nearly half of the 4,000 Boeing B-29s produced passed through Birmingham for upgrades at the Bechtel, McCone & Parsons Airplane Modification Center.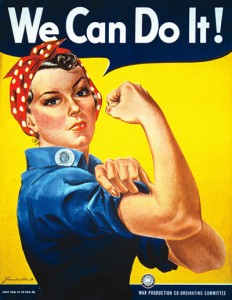 Now mostly vacant lots with weeds through the cement, the once-sprawling complex west of Birmingham's airport at the height of WW II employed 14,000 workers, 40 percent of them women often referred to as Rosie the Riveters.
"World War II broke out, I wanted to be in the action," says Fran Carter, who not only worked on B-29s like Fifi but started the nonprofit Rosie the Riveter Association.
"I had a victory garden, performed with the USO, was teaching kids, but it didn't seem enough for me to help our boys fighting the war, so I came to Birmingham from Mississippi after hearing they were hiring women to work on planes. I applied and was hired to be a riveter, along with thousands of other women."
"We all wanted the war to end but knew it wouldn't until Germany and Japan surrendered," added Carter who, after the war, married paratrooper John Carter.
The two eventually pursued doctoral degrees and taught at Samford University. At 94, she tells Rosie the Riveter "You Can Do It" stories to great-great-grandchildren of her generation.
"Fifi and every plane in the Commemorative Air Force stand as a testament, regardless of how they served, as a part of history for the men and women of World War II," Maupin said. "We want to inspire young people to learn more of their own history, then to pass that along to future generations."
History repeats itself 
This weekend the B-29 Superfortress along with the Rosies who helped build them will be at two events at Birmingham-Shuttlesworth International Airport: The AirPower History Tour and Rosie the Riveter Rally. What both have in common, aside from a significant impact in World War II, is preserving history.
"I grew up reading in awe about Flying Fortresses. When I first saw Fifi up close, it was like meeting a cartoon superhero," said Joshua Cargille, who is about 70 years younger than both Fifi and Carter.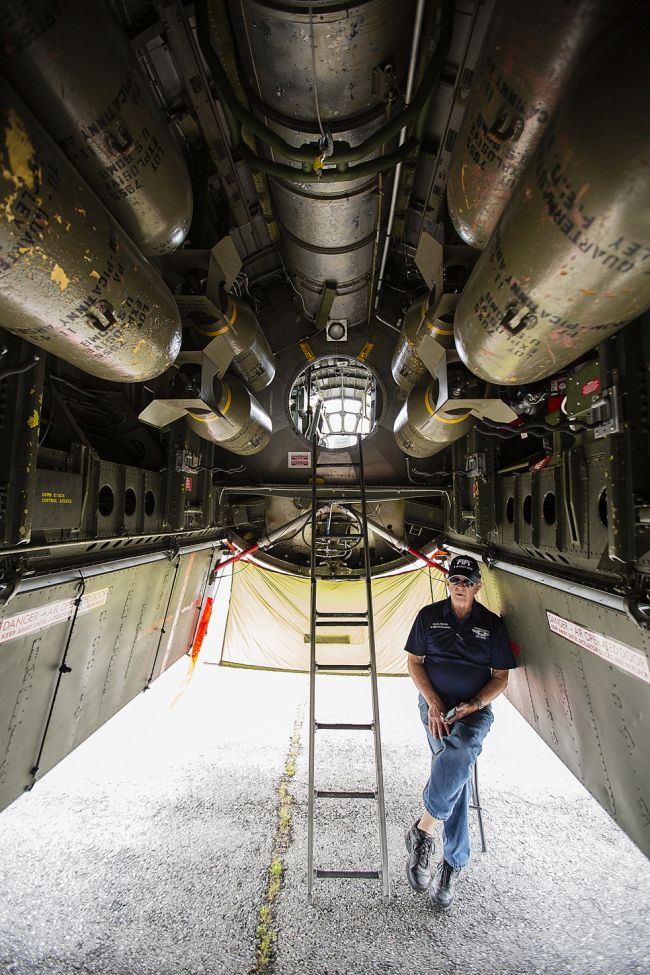 Cargille, a student at Southern Illinois Aviation Management and Flight and pilot, will ride along on the B-29 all summer learning about the plane, ensuring the flying piece of history remains airworthy.
"You don't get the full sense of what these magnificent planes were until you hear them fire up, see them in the air," Cargille said. "Riding inside drives home the significance of the war effort, makes it very real. These have a soul. They're like living legends."
Carter's daughter, Nell Branum, has written several books about Rosie the Riveters. She said any woman that worked in the war effort is considered a Rosie, riveter or not, but that even men can join the Rosie the Riveters Association.
"The 'We Can Do It' slogan of Rosie inspires young people for generations as a reminder of the brave efforts of men and women working together for a greater good. A reminder of what their parents and grandparents gave. A part of history but also the future," said Branum.
The AirPower History Tour is offering up-close viewing with tours and flights in Fifi, as well as a P-51 Mustang, a C-45 Expeditor, a T-6 Texan and a Boeing Stearman at Atlantic Aviation, 4725 65th Place N. through Sunday, May 22 in its space next to Birmingham-Shuttlesworth International Airport.
Nearby, the Rosie Rally will feature a dozen Rosies, including Carter. The event will feature riveting and welding demonstrations, live music, family entertainment from 10 a.m. to 4:30 p.m. and regional food trucks on Saturday, May 21. The Rosie Rally will be at The Southern Museum of Flight, 4343 73rd St. N. in Birmingham.
Tickets to the AirPower History Tours are available at both Atlanta Aviation and Southern Museum of Flight locations.