Get ready for some good ol' county fairs, festivals and down-home fun with this edition of Can't Miss Alabama.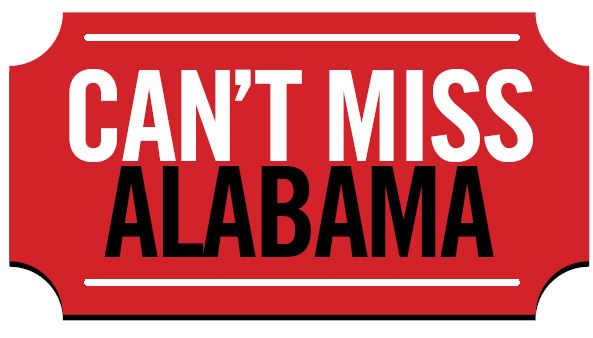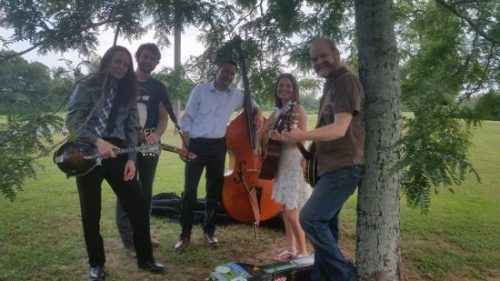 Shades o' Bluegrass! Hit the music festival in Rogersville Sept. 9-10
Bring lawn chairs, let your hair down and dance at the Shades of Bluegrass Festival this weekend. Bluegrass jammers – one band after another – will perform live in the "shade tree" area at Rogersville Recreational Park. Enjoy arts and crafts, food, primitive camping and RV parking.
Adult admission is $8 on Friday and $10 on Saturday. Children 12 and younger are admitted free.
For details, call Dale or Teresa Weathers at 931-629-2285 or 931-629-2413, respectively.
47 years proves fun is ahead at the Fayette Arts Festival Sept. 10
What's not to love? The longest-running consecutive festival of its kind in Alabama, the Fayette Arts Festival offers fun, fun, fun! This outdoor, under-the-trees event draws artists from across Alabama and Mississippi.
Enjoy live entertainment from 9 a.m. to 4 p.m. while perusing arts and crafts. Kindergartners through sixth-graders can try their hand at painting with free art lessons and activities.
The free event is from 9 a.m. to 4 p.m. at Guthrie Smith Park.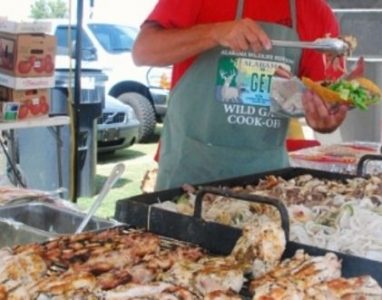 Enjoy the Riverfest Barbecue Cook-off in Decatur Sept. 9-10  
The Alabama State Barbecue Cook-off features teams from across the South and beyond, all competing for $20,000 in cash prizes – and those all-important bragging rights! Bring your lawn chair and blankets, and enjoy live music, children's activities and more from 10 a.m. to midnight.
Buy a one-day armband for $10 for adults, $5 for children 10 and younger; the armbands are discounted when purchased before 3 p.m. An armband for Friday and Saturday is $15.
Click for the musical lineup including Riley Green, Southern Comfort, Shawna P & the Earthfunk Tribe and more.
The event is at Ingalls Harbor Pavilion Meeting and Event Center. Dial 800-524-6181 for details.
Attend ASF's Family Fun Fair, see "Charlotte's Web" in Montgomery Sept. 10-11
The Alabama Shakespeare Festival (ASF) kicks off the opening of "Charlotte's Web" with its Family Fun Fair on Saturday, Sept. 10. The kiddos will enjoy a petting zoo, face painting, crafts, games and snacks from 11 a.m. to 2 p.m.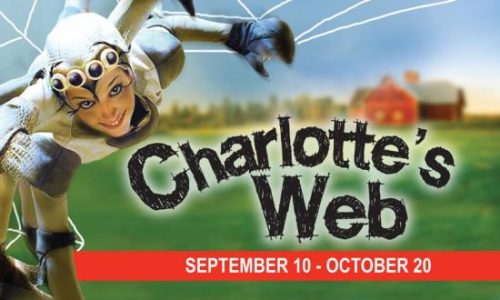 Everyone can relate to "Charlotte's Web," the timeless tale about love, loss, friendship and courage, presented by the Alabama Shakespeare Festival. Learn about Wilbur, a lonely little pig whose life is transformed by Charlotte, a kind and generous spider who teaches him about the true meaning of friendship.
Tickets for the Saturday and Sunday 2 p.m. shows at ASF's Octagon are $25 to $35.
Call 334-271-5353 for details.
Take part in Mobile's Night Market Sept. 9
For those who enjoy the works of artisans and homemade, original wares, the Night Market truly is a can't-miss event. From 5 to 9 p.m., visit table after table of beautiful crafts, paintings, food, health products and clothing.
The Mobile Museum of Art hosts the free event at 4850 Museum Drive.
Amble on over to the Mobile Monthly Market on Sept. 10
The Mobile Monthly Market covers the best offerings of a flea market: a chicken swap, craft sales and almost anything you hope to find.
Attend from 9 a.m. to 1 p.m. at the Mobile County Sheriff's Posse Arena at 6449 Moffett Road on U.S. 98.