Woerner Companies, Foley
The Makers: The Woerner family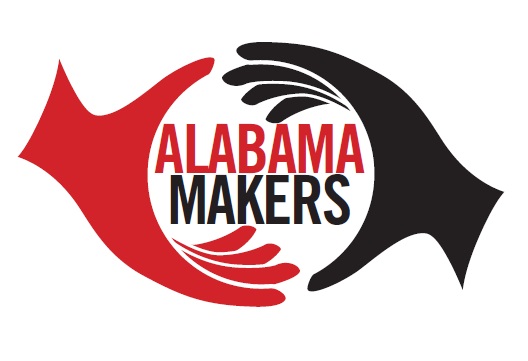 When George Woerner carried on the legacy of his farming family, he never expected supplementing its turf-grass empire with throw-away vegetables.
In addition to producing turf grass, along with sweet corn, peanuts, watermelons and soybeans, the company has diversified into developing specialty crops for the dehydration process.
The new dehydration plant, Bon Secour Valley Ingredients, will include a 40,000-square-foot facility in Foley. It will operate several dehydration, roasting and extrusion lines to turn perishable fruits and vegetables into sustainable dehydrated products that are long-lasting, nutritious and healthy.
"The plant will produce dehydrated chicory, sweet potatoes, bananas, carrots, sweet corn, butternut squash, kale and pumpkin. Our goal is to go from the farm to home so you can make a delicious smoothie or soup," said Woerner, who is chief executive officer.
Alabama Maker: Woerner Companies finds fertile ground in fight against food waste from Alabama NewsCenter on Vimeo.
Woerner views dehydration as a critical way to help farmers reduce waste and convert throwaway items into nutritious products. But the new plant, and The Woerner Companies as a whole, have not always had it easy. When the housing market collapsed in 2008, Woerner decided to diversify and save his family business.
"My family has been into manufacturing agricultural products for over 100 years. When the crash happened, we spent six years in research and development figuring out what to do. We decided there was a massive amount of food waste in production of fruits and vegetables, and wanted to capture that good product and turn it into safe, stable food items that would last for several years," Woerner said.
From smoothie powders to food additives, dehydrated agricultural products is a growing industry.
Woerner's daughter, Christina Woerner McInnis, is in charge of marketing and sales. She has been working with farmers in Cuba, now that the country is more open to business with the United States.
"We have been collaborating with the farmers in Cuba and learning agricultural practices from them, and they have been learning from us. They have different agricultural practices than we do here. They are very organic in nature, and they have very rich soil, enabling them to do different crops," McInnis said.
As well as venturing into new products and territory, Woerner Companies is expanding its philanthropic arm. The Woerners are major supporters of the American Cancer Society and other civic and charitable organizations. They offer college scholarships, as well as help farming families through Marriage Encounter programs.
"The least we can do is give back to this community that has supported us for over 100 years," George Woerner said. "We truly believe that we must be a good corporate citizen."
---
The product: Dehydrated fruits and vegetables for use in soups, smoothies, snacks and other foods.
Bon Secour Valley Ingredients, 818 North Mckenzie St., Foley, AL 36535