The Chick-fil-A Peach Bowl teleconference was nearly done when Nick Saban asked to make a statement.
The Alabama coach wanted to congratulate Washington coach Chris Petersen for his Huskies' outstanding season.
"They were fun to watch the few times that I watched them and they really played well," Saban said. "I have a lot of respect for what they've done."
Petersen returned the compliment.
"I felt the same thing," he said, "until we got matched up and I actually had to all of a sudden have to deal with this."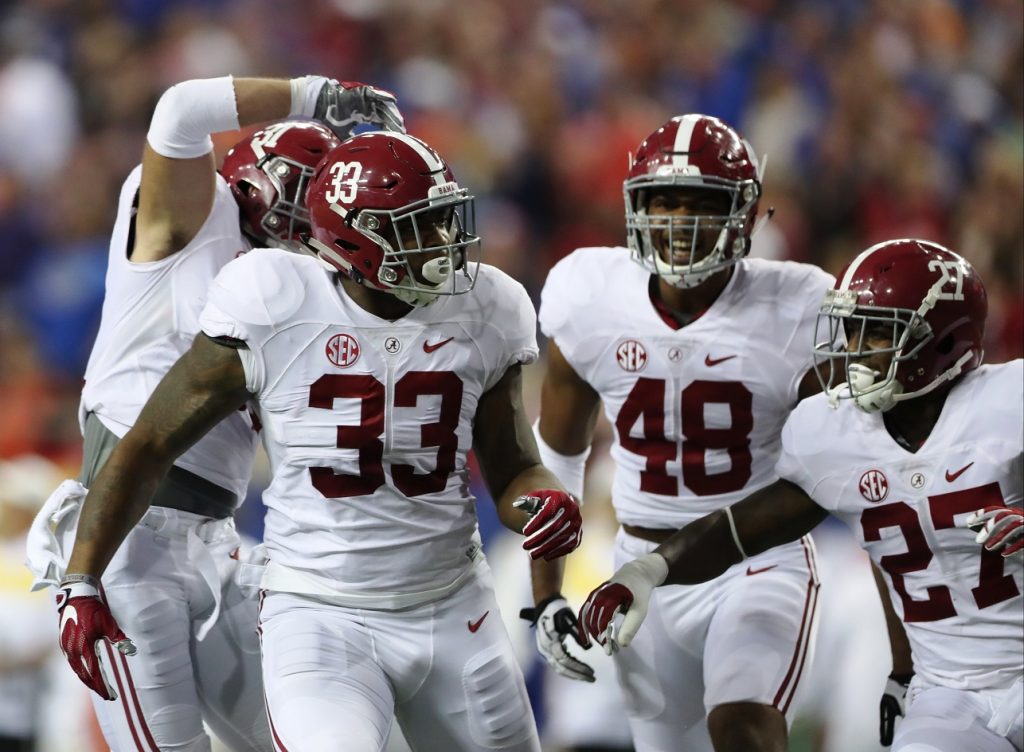 The final College Football Playoff rankings were revealed today and, as expected, Alabama is the top seed in this four-team playoff. The Crimson Tide will square off against No. 4 Washington in the national semifinal on New Year's Eve in the Georgia Dome.
That's the same venue in which Alabama throttled Florida 54-16 Saturday for the SEC Championship.
Saban said he is not surprised that Petersen has the Huskies in this position, despite having only been there three years.
"I've always had a tremendous amount of respect for Coach Peterson and what he's been able to do in his career wherever he's been," Saban said. "This is not at all a surprise to me."
Petersen said he has come to expect Alabama to again be within two wins of a national title.
"I don't think there's a better program in the country," he said. "I don't think anyone would dispute that. It's one thing to make it to the playoffs once and do some good things now and again. But every year, you know Alabama's going to be right there.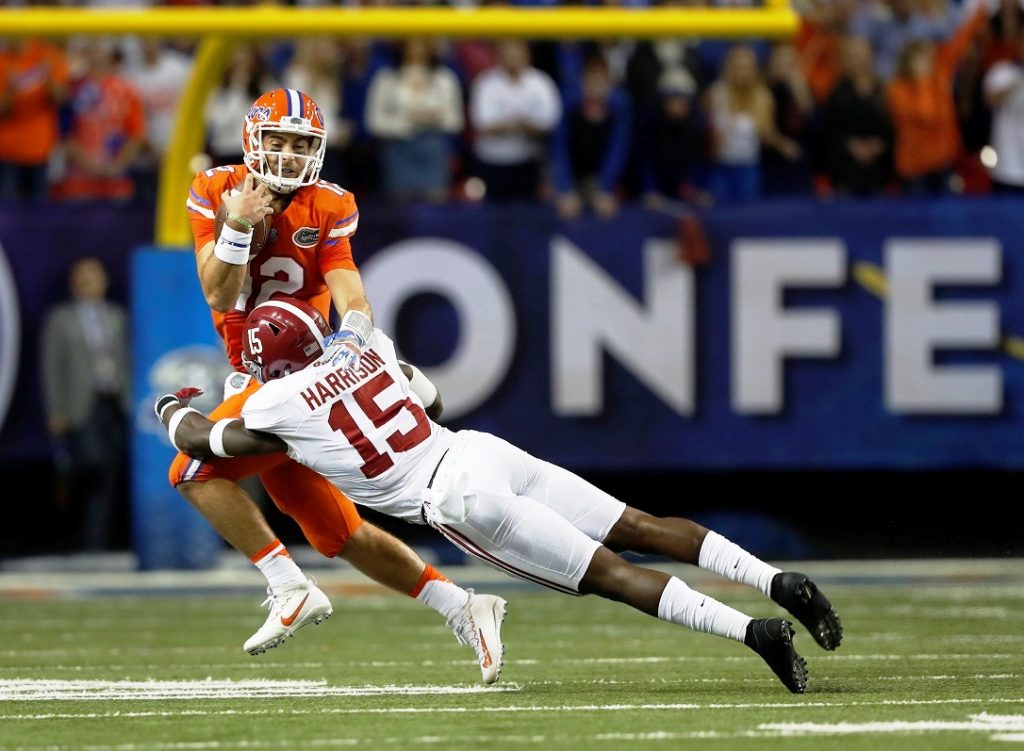 "It's the best in the country and he's proved that year after year," Petersen continued. "This will be the toughest challenge that any of us have seen for quite a while."
The Crimson Tide and Huskies have met four times previously, with the most recent coming in the 1986 Sun Bowl when the Crimson Tide defeated Washington 28-6 to cap off a 9-3 season.
The winner of the matchup between Alabama and Washington will meet the winner of the game matching the No. 2 Clemson Tigers and the No. 3 Ohio State Buckeyes. That CFP Semifinal Game will be played at the PlayStation Fiesta Bowl in Glendale, Ariz.
The 2017 CFP National Championship Game is scheduled for Monday, Jan. 9, 2017, at Raymond James Stadium in Tampa, Fla.
Alabama, making its 65th appearance in a postseason game, has played in more bowl games and earned more postseason victories than any school in college football history. Alabama is making a postseason appearance for the 10th consecutive season under head coach Nick Saban and the 13th straight season overall for the school.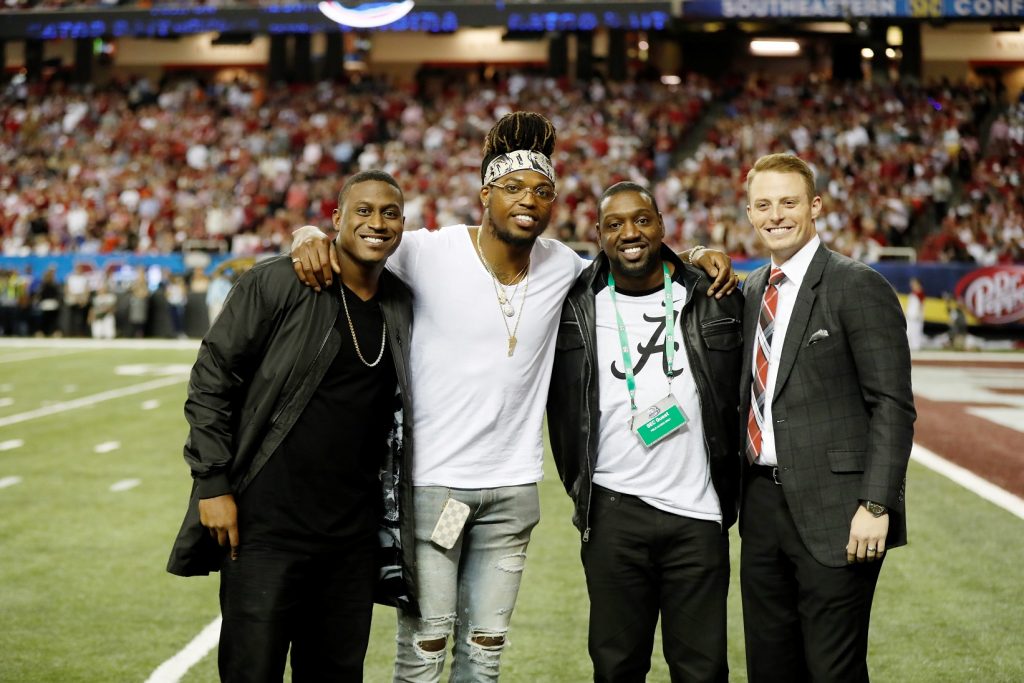 Saban is 7-3 in postseason games at Alabama, earning wins over Clemson (2016 CFP National Championship Game), Michigan State (2016 CFP Semifinal Game at the Goodyear Cotton Bowl Classic), Notre Dame (2013 BCS National Championship Game at the Orange Bowl), LSU (2012 BCS National Championship Game at the Sugar Bowl), Michigan State (2011 Capital One Bowl), Texas (2010 BCS National Championship at the Rose Bowl) and Colorado (2007 Independence Bowl). The Tide's losses have all come in the Sugar Bowl, losing to Utah in 2009, Oklahoma in 2014 and, most recently, Ohio State in 2015.
Since its inception in 2014, Alabama is the only team to appear in all three of the College Football Playoff final fours. The Tide has appeared in the top five of every poll put out by the selection committee over the past three seasons.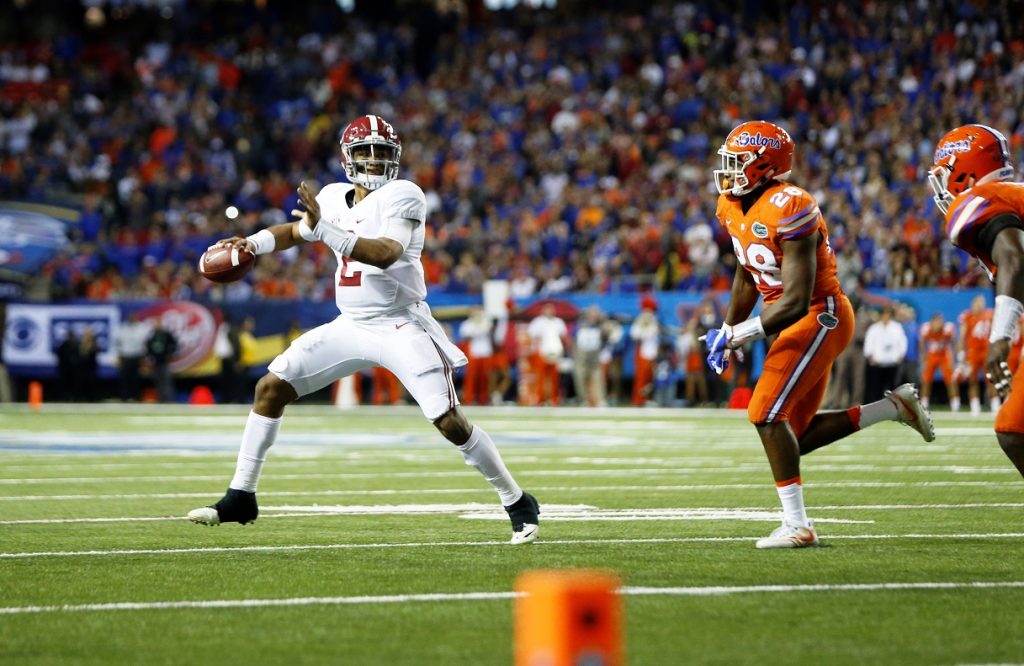 Tide Pride members have until 5 p.m. on Monday, Dec. 5, to submit their request for CFP semifinal and final game tickets. Each participating school will receive 13,000 tickets for the CFP semifinal and 20,000 tickets to the final game. Other than the 13,000 semifinal game tickets allotted for Alabama, the game is sold out.
All requests made by University of Alabama constituency groups (Tide Pride, lettermen and faculty/staff) will be evaluated for all games following the Monday request deadline.
For the Chick-fil-A Peach Bowl, all confirmed ticket requests will be sent via "print at home" (email) (planned delivery date is Friday, Dec. 16). For the championship game in Tampa, all confirmed requests will be sent via "print at home" (email) delivery (planned delivery date is Thursday, Jan. 5).
Ticket prices are:
CFP Semifinal at the Chick-fil-A Peach Bowl: $250 (club) and $175 (reserved seats).
CFP National Championship: $650 (club), $550 (reserved seats) and $450 (reserved seats).