Lane Kiffin is out and Steve Sarkisian is in as Alabama's offensive coordinator for Monday night's national championship game in Tampa.
Nick Saban called that audible two days after the Crimson Tide beat Washington 24-7 in the first round of the College Football Playoff.
The question is, why? The answer is not so clear.
According to Saban, the decision allows Kiffin "to turn his full attention to his new head coaching role at Florida Atlantic."
Kiffin, on ESPN's Mike and Mike show Tuesday, said he and Saban "had a great relationship and it kept getting better and better."
But is that truth or hogwash?
Paul Finebaum, in an interview with Alabama NewsCenter, said the Saban-Kiffin relationship was "a cauldron that had been boiling for a couple of years."
Saban is a master of detail, Finebaum said, "and I think he said 'I can't put up with this anymore.'"
Anybody who follows Alabama football knows that Saban believes in second chances. Kiffin was fired as Southern Cal's head coach in September 2013 after a 62-41 loss at Arizona State. Athletic Director Pat Haden fired him at the airport.
Saban gave Kiffin a second chance when he hired him as offensive coordinator, and Alabama has been to the College Football Playoff all three years.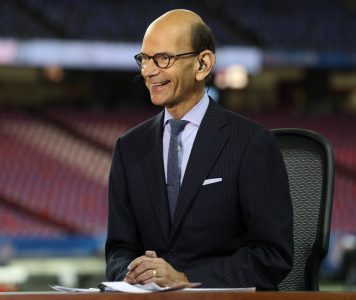 Sarkisian was fired by Haden in October 2015. Saban hired him as an offensive analyst. Now he is offensive coordinator and his first mission is to win the national championship.
Saban has said he is confident that Sarkisian will dial up good plays against Clemson.
But first he will work closely with quarterback Jalen Hurts, who did not play well in Bama's 24-7 win over Washington.
Hurts, an 18-year-old freshman, compiled season lows in passing yards, 57, and total yards, 107, against the Huskies Dec. 31.
But thanks to the defense and Bo Scarbrough, who rushed for 180 yards and two touchdowns on 19 carries, Alabama is in the championship game for the second straight year.
Hurts is on one of the biggest stages in college football and for most of this season has performed admirably. But he needs to be tip-top for Alabama to beat a Clemson team that appears to be peaking at just the right time.
Deshaun Watson has been called the best quarterback in the nation by Saban. And on New Year's Eve, the Tigers' defense put a 31-0 bruising on Ohio State. It was the first time Urban Meyer had been shut out in his coaching career.
Alabama and Clemson are in the national championship game for the second straight year.
Alabama beat the Tigers 45-40 last year in a classic game at Glendale, Ariz.
So which team will win the rematch?
"I still favor Alabama," said Finebaum.
Why?
"I think Nick Saban is the best coach in college football."