A week before Donald Trump assumes the presidency, Airbus Group SE is asserting its credentials as a bona fide American manufacturer employing more than 1,000 people and supporting hundreds of suppliers. Trump is pledging to clamp down on companies that fail to play fair by the U.S.
More than 1,400 Airbus aircraft are operated by North American carriers and the manufacturer has 500 orders outstanding. Fabrice Bregier, who runs the European planemaker's jetliner arm, is confident the new administration will acknowledge its establishment of a production line in the U.S.
"We delivered on our promises and we created American jobs," Bregier said, adding that the $600 million Mobile facility, which makes single-aisle A320s, is a "fantastic location." The 53-acre site delivered its first plane to JetBlue Airways Corp. in 2016 and handed 16 more to U.S. carriers in the year, with production set to accelerate to four a month in 2017, he said.
Airbus CEO Fabrice Bregier talks to Bloomberg about Mobile plant from Alabama NewsCenter on Vimeo.
Trump has espoused a protectionist approach in the runup to his inauguration on Jan. 20, with homegrown aerospace manufacturers including Boeing Co., Lockheed Martin Corp. and United Technologies Corp. among those singled out for criticism over job moves or the cost of federal contracts. Ford Motor Co. last week scrapped plans for a $1.6 billion expansion in Mexico and said it would add posts in Michigan after Trump promised levies on companies that shift production overseas and then try to sell into the U.S. market.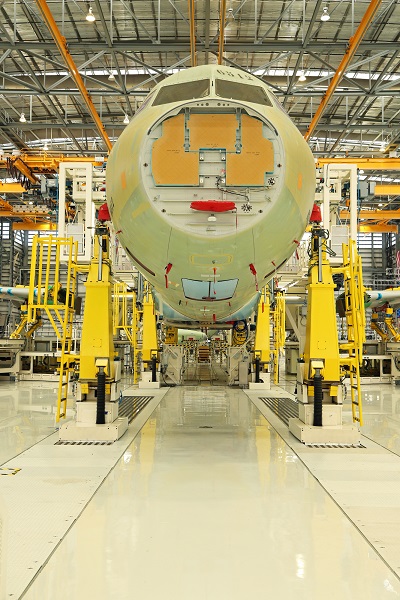 Supply-chain boost
"He is supposed to support the U.S. economy and U.S. jobs and, as a matter of fact, we anticipated that because we decided a few years ago to invest massively in the assembly of the A320," Bregier told Bloomberg TV. Not only is Airbus now a major employer in the U.S., it's a bigger supporter of component manufacturers here than its main, American, rival, the executive added.
"We are probably procuring more U.S. equipment than our competitor Boeing," he said. "Our biggest supply-chain contributor is American suppliers."
Airbus spends more than 40 percent of its aircraft-related procurement in the U.S., helping to support almost 250,000 jobs across 40 states at companies including Alcoa, General Electric, Honeywell International and Rockwell Collins, according to the Airbus website.
Bregier said he has no concerns about a deal to sell 100 planes to Iran, despite Trump's criticism of the easing of sanctions on trade with the Islamic republic.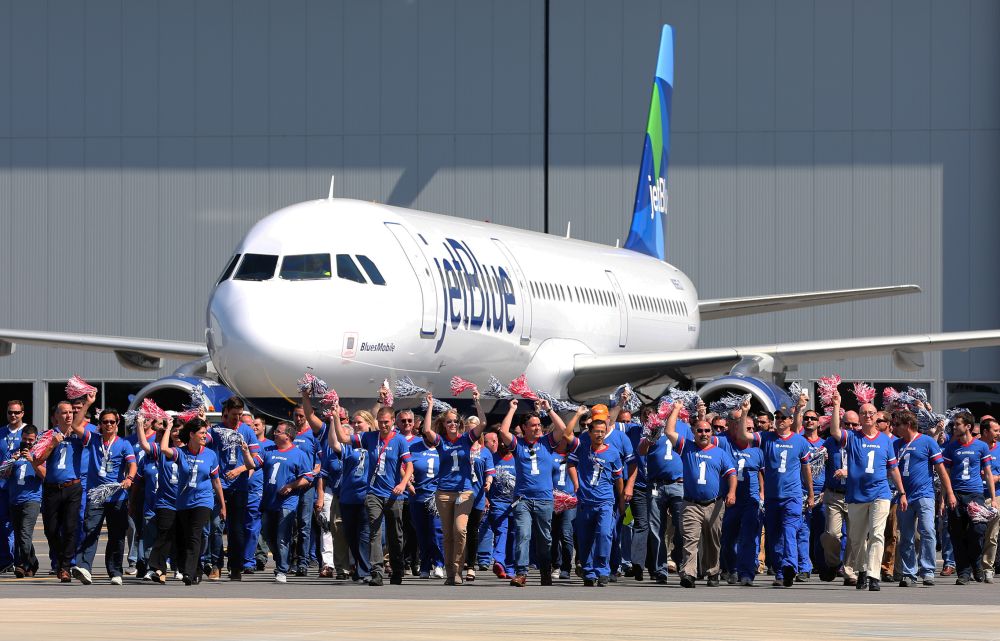 "We are an international player and Iran is a big market," he said. "We abide by all the regulations: international, European and, of course, American. We got all the international agreements and licenses, and especially licenses from the U.S. administration, which was quite a long process."
Bregier spoke at Airbus's headquarters in Toulouse, France, after the company revealed that it racked up 731 sales in 2016, lifting its backlog and beating Boeing, aided by 320 jetliner orders in December alone, the Iran Air planes among them. Its U.S. rival has agreed to provide 80 jets to the Iran carrier.
Airbus delivered 688 aircraft in 2016, compared with Boeing's 748.
Bloomberg's Benjamin Katz contributed to this report.
(Contact the reporters at [email protected] and [email protected].)