For the second time in the past seven months, Deontay Wilder is looking for a substitute challenger for his World Boxing Council title after the man he was scheduled to fight tested positive for a banned drug.
Multiple outlets, including ESPN, are reporting that Andrzej Wawrzyk of Poland tested positive for the anabolic steroid stanozolol. The Wilder-Wawrzyk fight was to have been the main event in a Premier Boxing Champions card on Fox in prime time on Feb. 25 in Legacy Arena at the Birmingham-Jefferson Convention Complex.
Speaking with Alabama NewsCenter, promoter Lou DiBella said the show will go on with a substitute fighter. That replacement could be named by the end of this week, he said.
"Luckily for heavyweights, they don't have to make weight," the CEO of DiBella Entertainment said. "There is plenty of time. I know I can replace the fight."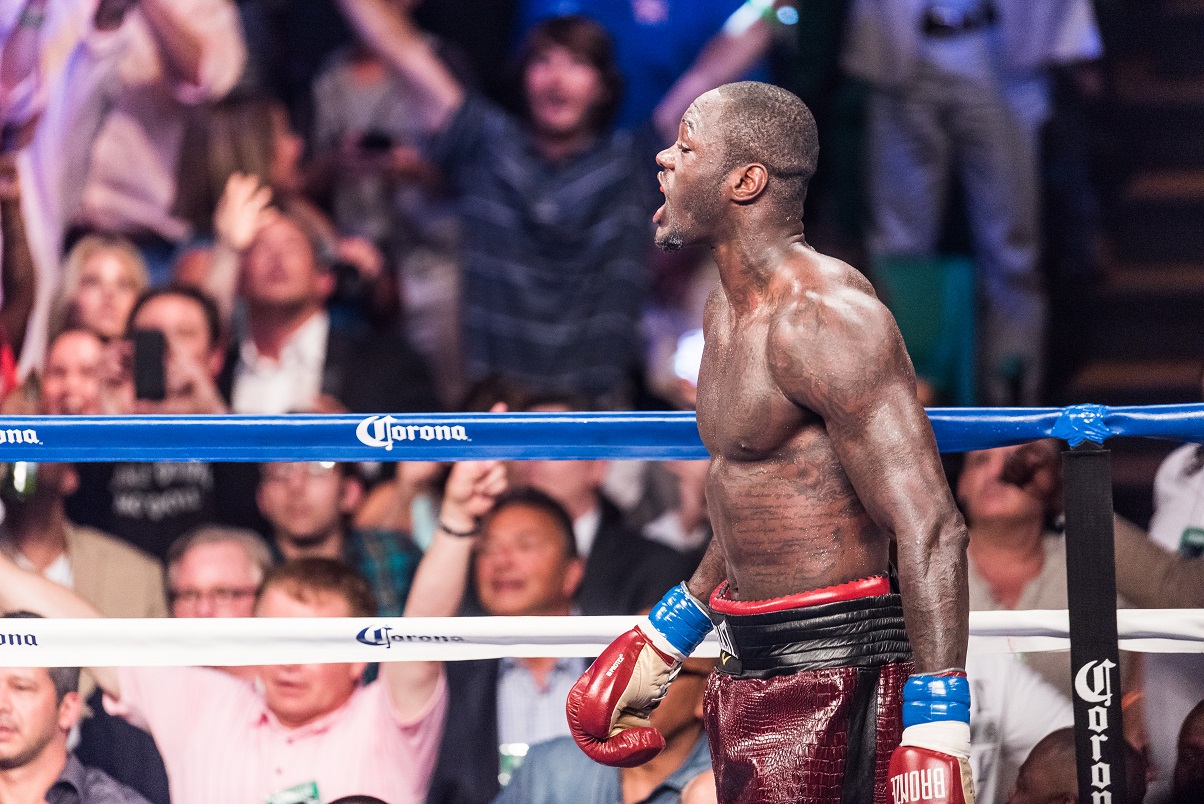 In May 2016, Wilder was scheduled to face mandatory challenger Alexander Povetkin in Moscow. Povetkin tested positive for the banned substance meldonium less than two weeks before the fight, and the bout was canceled. ESPN reports that the camps are in litigation over the cancellation, and the case is due to go trial in U.S. federal court in New York next month.
Instead of facing Povetkin, Wilder took on Chris Arreola in July 2016. The Tuscaloosa native won a seven-round technical knockout despite breaking his right hand and suffering a torn bicep.
Wilder's resulting surgery and layoff heighten the importance of this bout, DiBella said.
"He's been off a while and is coming off a very significant injury, and surgery," the promoter said. "It'll be a real fight."
DiBella said the substitute fighter won't be "a tomato can," an idiom for a fighter with poor or diminished skills who may be considered an easy opponent to defeat,
"It doesn't do anything for an athlete like Deontay to get into the ring with somebody who's not capable," DiBella said. "That's the last thing you would want. He's been training for a particular kind of fighter so we're going to look for the right guy."
The "right guy" is a heavyweight who stays in the gym and stays on his game, or a heavyweight who is scheduled to fight near the end of February.
"Deontay's an athlete. He wants to go in there and compete," the promoter said. "We also want to see if he's 100 percent. We want him in there with a big, strong, competent guy. We want to make sure he's ready for the next steps. Hopefully, he's going to have to take more significant fights later in the year."
Wilder has repeatedly stated his goal of uniting the heavyweight championships of the various sanctioning bodies.
Povetkin and Wawrzyk were caught as a result of the WBC Clean Boxing Program, which calls for fighters to register and be subject to testing at any point.
"I would rather that this happen to Deontay twice than he get in the ring once with somebody that has that kind of chemical advantage," DiBella said. "I would rather substitute opponents or cancel a fight than have a guy who's a clean and fair guy put his health at risk – and his championship at risk – against somebody that's not on an equal playing field."