Mis' Rubin's Seasonings, Calera
The Makers: Robert and Ashley Landers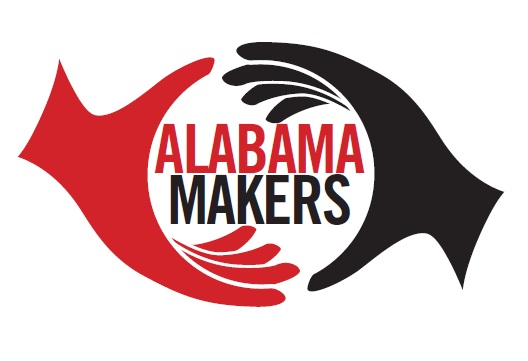 You may think you have no more room in your spice cabinet for another seasoning mix, but you will want to make space for White Magic and Black Magic.
These "home-grown" seasonings, a proprietary blend created by Julia Hanan, wife of Montgomery butcher Rubin Hanan, have been around for 82 years.
Getting into the business of branding and selling Black and White Magic has been a long and winding road for Robert Landers and his wife, Ashley. In 2014, the Landers decided to "really go for it" and get the seasonings into the marketplace.
Alabama Maker Mis' Rubin's brings old Black Magic back to life for a new audience from Alabama NewsCenter on Vimeo.
It's a little amusing that Mis' Rubin's has existed longer than the Montgomery-born Landers has lived. But he says the spices have a special place in Alabama cooking.
"Black Magic and White Magic have been around for a long time," Landers said. "The popularity is a testament to the product, to the seasonings. People get really excited when they realized it's still out there. We've received countless calls and emails from customers sharing their stories about the old Penny Profit, so it's really neat to be connected to that and conjure up these great food memories."
The start of the 'Magic' smorgasbord of spices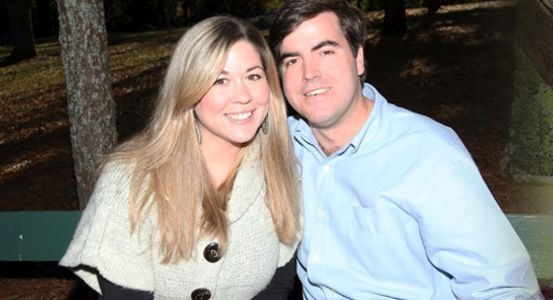 Mis' Rubin's was born in 1935 in Montgomery, where butcher Rubin Hanan was known for his great steaks. Hanan was equally known by his Famous Penny Profit Grocery customers for adding a liberal coating of spicy goodness to every steak. Such was the case with Landers' father, a longtime family friend of the Hanans and one of their best customers.
"If you came in and bought a steak," Landers said, "Rubin would season it for you and maybe give you a sample of the spices, if you were lucky." Hanan wouldn't share the recipe with customers, however.
For decades, Hanan and his wife, Julia, sold the spices from their butcher shop/combination grocery. That is, until the Hanans decided to retire. At about the same time, Landers' father retired from the construction industry and bought Hanan's butcher shop and the recipe for the spice blend. Eventually, the butcher shop closed. But that wasn't the end of Black and White Magic.
"My wife and I decided to revive the seasonings part of it," Landers said.
While white pepper and black pepper are common spices, he said, Black Magic Charcoal Seasoning and White Magic are commingled into the proprietary blend.
"We use a co-manufacturer, A.C. Legg Inc., in Calera," Landers said. "They custom-blend and pack our products, so they are made right here in Alabama."
Customers can find Mis' Rubin's in no fewer than 10 states. In Montgomery, 16 stores carry Mis' Rubin's products. In Birmingham, you'll find Black and White Magic at Alabama Goods as well as Piggly Wiggly, Western, Winn-Dixie and other retailers. Click for more locations.
A special recipe
To make chicken tenders especially scrumptious, try this recipe from Ashley Landers.
Ingredients:
1 tbsp. Dijon mustard
2 tbsp. light mayonnaise
1/2 tsp. White Magic
1 lb. chicken tenders
1 cup Panko breadcrumbs
1/4 cup walnuts, finely chopped
3 tbsp. wheat germ
3 tbsp. fresh grated parmesan cheese
1/4 tsp. kosher salt
1/4 tsp. black pepper
Directions:
Preheat oven to 425 degrees. Add all dry ingredients to a clean dish. Combine mustard, mayonnaise and White Magic. Mix thoroughly and coat tenders. Toast Panko and all  dry ingredients in a clean dish. Dredge chicken and bake for 12 minutes. "The walnuts and wheat germ make this a truly healthy dish with omega 3 and folic acid," Landers said. "This is so good, and so much better for you than fried chicken."
---
The Products: White Magic and Black Magic Charcoal Seasoning
Take Home or Order: White Magic and Black Magic are $6.95 for a 5-ounce bottle. A "mix pack" with four bottles is $21.95.