G and G Barnwood and Other Creations, Cottondale
The Makers: Greg and Ginger Fisher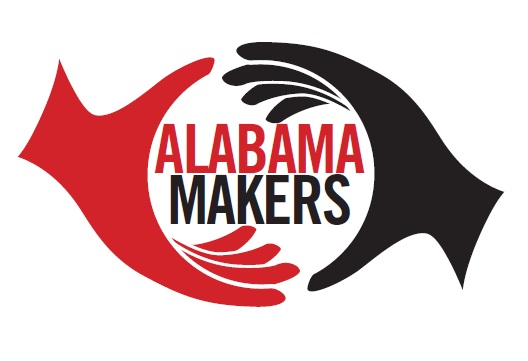 Some people are pushed or pulled into making life-changing decisions. Ginger Fisher says she was called.
The co-owner of G and G Barnwood and Other Creations had marveled at what a young couple was doing to upcycle goods into great works.
"I was just, honestly, riding down the road one day and the Lord just said to me, 'You can do that,'" Fisher said. "I went, 'Oh, not me. I'm not an artist.' My brother, who has since passed away, was a wonderful stained-glass artisan and I always felt like he was the one who had all of the talent in the family."
G and G Barnwood and Other Creations is an Alabama Maker whose works aim to honor The Maker from Alabama NewsCenter on Vimeo.
She mentioned it to her husband, Greg, who felt called to do woodwork even though it was his brother who was the carpenter in the family.
"We just kind of prayed about it and we felt like the Lord wanted us to do that because we want to – like Christ repurposes our lives – we felt like we could take junk that people were throwing away, things that people don't use anymore and repurpose them to create beautiful things for people to enjoy," Ginger said.
The couple started out making primitive crosses before learning how to create more elaborate works of art and functional pieces.
When they are not selling their goods at a trade show or event, you can find the Fishers traveling throughout Alabama looking for items that will be repurposed into something greater.
They will show up at junk shops, flea markets, antique stores and estate sales looking for materials. Along the way, they get to meet great people and share their story.
"It's our way of planting seeds of goodness and kindness to people because we've made a lot of friends along the way," Fisher said.
The Product: Works of art made of repurposed wood and materials, often with decorative crosses or inspirational messages.
Take Home:  A tabletop cross made of barn wood and mounted on a vintage wooden churn lid ($38).
G and G Barnwood and Other Creations
http://www.facebook.com/gandgbarnwoodandothercreations
205-556-0805