Dane Peterson donned the vintage – and yet, amazingly mint-condition – World War II-era flight suit. And he was transformed.
"To put this on, to get into Alvin's shoes, it is greatly helpful to finding the character," said the 41-year-old actor.
That character is the late Alvin Vogtle, a Birmingham native and brilliant mind who skipped three grades in elementary school, entered Auburn University at 15, completed law school in two years, and then took to the air to defend the United States and the world from Nazi fascism.
Within months, however, Vogtle was captured in North Africa – and sent deep into northern Europe to a prisoner-of-war camp. Over the next two years, Vogtle escaped five times. Four times he was captured. But on the fifth try he crossed the border to Switzerland, and freedom.
Actor Dane Peterson talks about getting into character as great escapist Alvin Vogtle from Alabama NewsCenter on Vimeo.
Vogtle's ingenuity, tenacity and heroism were the inspiration for elements of two characters (played by Steve McQueen and James Garner) in the blockbuster 1963 film, "The Great Escape." But Vogtle's accomplishments over his lifetime went far beyond the war years.
Vogtle returned home and moved from practicing law to an executive position at Alabama Power Company. He ultimately became president and chairman of Alabama Power's parent company, Atlanta-based Southern Company, where he steered the multistate corporation through some of its greatest financial challenges in the 1970s and early 1980s. Vogtle died in 1994 at the age of 75.
Vogtle's story is now the subject of a one-man play, written by Lee Shackleford, associate professor in the Department of Theatre at the University of Alabama at Birmingham. A prolific writer for stage, screen and radio, Shackleford has more than 150 produced scripts to his name.
Playing Vogtle is Peterson, a respected actor and director who is director of theatre arts at Indian Springs School in Shelby County. Peterson was previously director of production and education at Birmingham Children's Theatre and theatre director at Birmingham's John Carroll Catholic High School. He helped found the nonprofit Birmingham Area Theatre Alliance.
"Alvin Vogtle Escapes" will have its world premiere April 26 at the Birmingham Botanical Gardens. The play was commissioned by Vulcan Park and Museum as part of its ongoing focus on exploring the history of Birmingham and the region.
A deliberate man
In a recent interview at Birmingham's Southern Museum of Flight (which is lending him the flight suit), Peterson explained his process for getting into Vogtle's character – without ever having the benefit of knowing the man or hearing his voice. In fact, Peterson is developing several voices for Vogtle, since the play swiftly spans more than 40 years of Vogtle's life, from his teen college years, through his wartime experiences, to critical decision-making moments steering one of the largest utilities in the nation.
"He was very deliberate in his decisions, very thoughtful," Peterson said, based on the script and research . "He was mild-mannered and calm under the gun."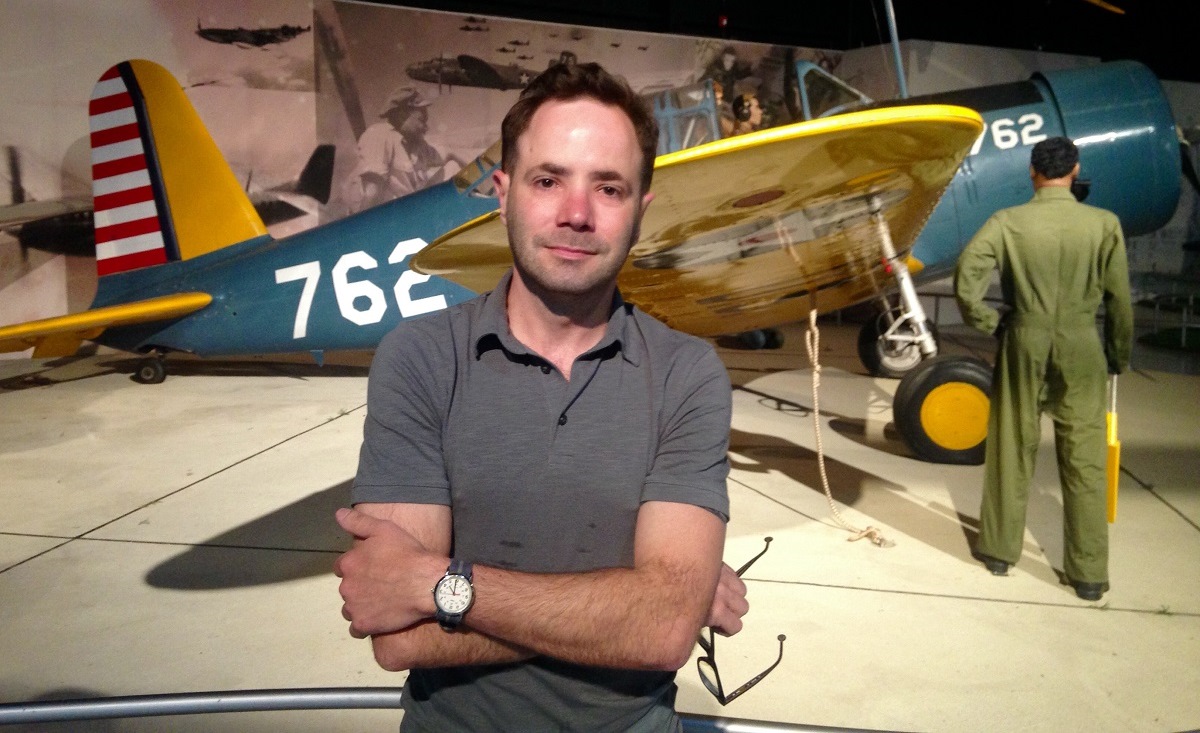 That was literally the case when it came to Vogtle's wartime experiences, which comprise the heart of the play. "He showed leadership qualities very early in his life, and it really came full circle when he dealt later with investors in Southern Company," Peterson said.
Vogtle entered the military and flight school in 1941, immediately after graduating from the University of Alabama School of Law. "He always knew he wanted to fly," Peterson said.
Vogtle's Army Air Force group was assigned to the invasion of North Africa in November 1942, mostly for patrol and escort duty. But on Jan. 2, 1943, Vogtle and his flight leader were asked to fly a secret mission, delivering sensitive information to Bone, Algeria.
Using maps and radio guidance, Vogtle and his flight leader flew in two planes through dense clouds toward Bone. Poor visibility and low fuel forced Vogtle to attempt a landing. As the clouds parted, he noticed French submarines and flags – denoting French North Africa, not Algeria. Under ground fire, Vogtle's plane broke in half as it landed.
The moment of triumph
Vogtle and the flight leader, who landed nearby, struck out on foot. They had walked no more than 100 yards when they were confronted by "fifty Germans spread out in a line of skirmishers, some riding horses, others leading dogs (that) came over the hill and bore down upon us. We had landed just behind the front lines," Vogtle wrote later.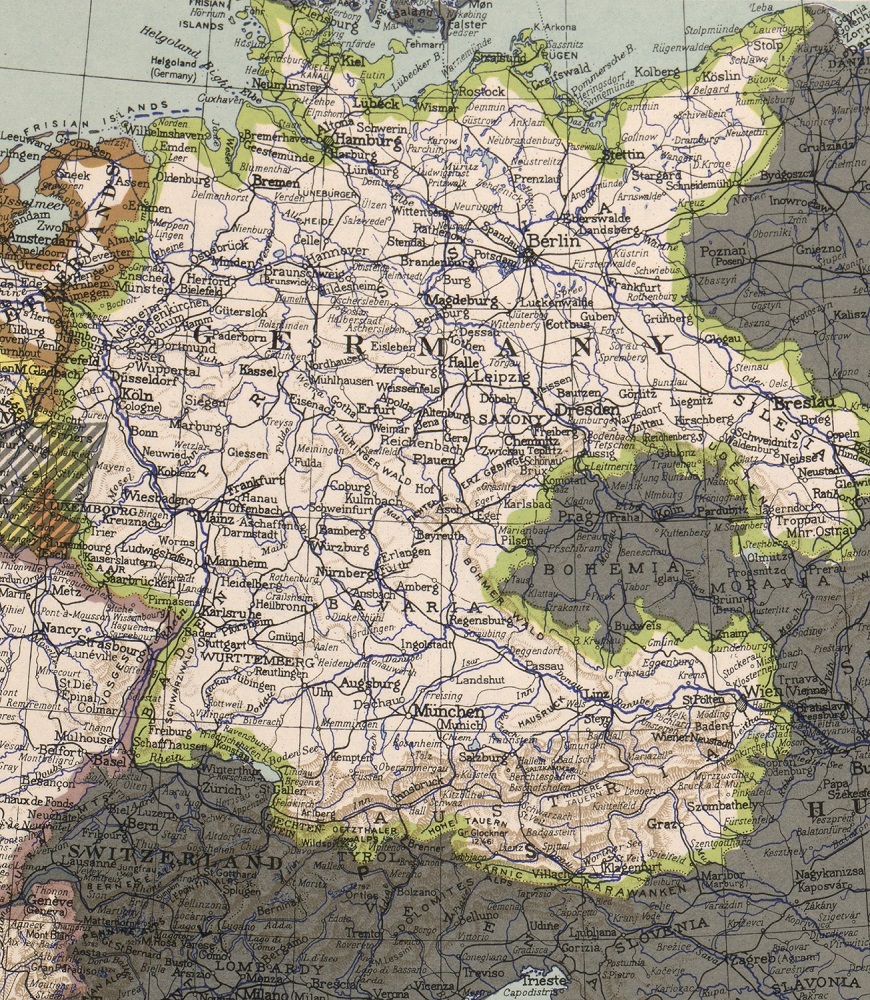 Taken prisoner, they were transferred to the Offlad XXI-B prisoner-of-war camp in Schubin, Poland. From1943 to1945, Vogtle made five escape attempts and was caught four times. On the fifth attempt, Vogtle crossed the Alps by foot and bicycle into neutral Switzerland.
Peterson said the play captures Vogtle's emotional highs and lows during his escapes and recaptures, and then his elation when he truly, finally, finds liberation.
"It's very moving when he gets to that moment – very inspiring," Peterson said. "You see him let his guard down – just for a moment – when you see him breathe free again."
In the two weeks leading up to the premiere, Peterson and Shackleford were still tweaking the script, collaborating long-distance – with Peterson in Birmingham and Shackleford at his North Carolina home. Part of the challenge was making sure the play runs no longer than an hour, so it can be performed later at schools.
Peterson, meanwhile, was going through his own thought process in discovering Vogtle's voice – or voices – determining the sounds, the tempo and the pacing of the language. Only after that, he said, would he focus on learning the complete script.
"If you just try and memorize it, you're just reciting the words," Peterson said.
"Alvin Vogtle Escapes" will be performed at 6 p.m. Thursday, April 26, at the Birmingham Botanical Gardens. Tickets are $8 for Vulcan Park and Museum members, $10 for nonmembers. Arrive early to enjoy food and beverages, which will be available for purchase. For more information and to order tickets, click here.