On April 11, Alabama Power employees joined the University of Alabama at Birmingham in celebrating the university's Earth Month Festival.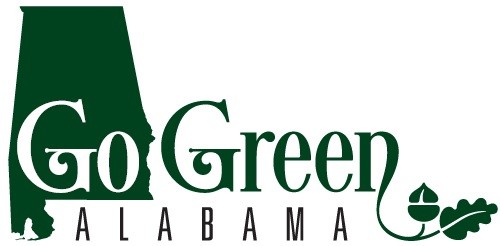 This was the fourth year for Alabama Power to join community organizations and vendors at the outdoor festival to educate students, faculty and staff about sustainability and how they can participate in the workplace and at home. Employees from the company's Birmingham Division Marketing and Public Relations told attendees about energy efficiency improvements in appliances and electric transportation as well as stewardship opportunities.
"We are proud to partner with UAB year after year," said Birmingham Division Market Specialist Rusty Thomas, who headed the project. "This opportunity is a great way for us to share who we are with the students and faculty of the state's largest employer."
Marketing Specialists Nick Hartmann and John Morris hosted electric cooking demonstrations, giving attendees samples of bananas Foster and showcasing induction cooking methods and the energy-efficient benefits of electric cooking.
New plug-in electric vehicles including a 2017 Mercedes GLE550e Plug in Hybrid, a 2015 Mercedes S550e Plug in Hybrid and a 2016 Tesla Model S P90D lined the sidewalk as students talked with Market Specialist Kevin Grigsby about electric transportation technology.
"The electric vehicles are a big hit. While students may not be in the market for one of these vehicles, we are able to plant the seed for the future and educate them about electric transportation," Thomas said.
Communications Specialists Sarah Reid Harris and Allison Westlake with Corporate Relations Specialist Freddy Padilla shared information about Renew Our Rivers and Shorelines with attendees.
"We were thrilled to see that a number of students were already familiar with Renew Our Rivers and have been a part of our cleanups in the past, as well as the number of people who took schedules and want to volunteer this year," said Harris.
For years, UAB has been a partner with Renew Our Rivers. UAB Honors College students volunteer for the annual Valley Creek cleanup and UAB Leadership and Service Council's "Into the Streets" cleanup with Renew Our Rivers and the Village Creek Society.
"This is a strong partnership, and it's exciting to not only educate new students and faculty each year about Alabama Power, but to also build a stronger network of volunteers and partners," Thomas said.