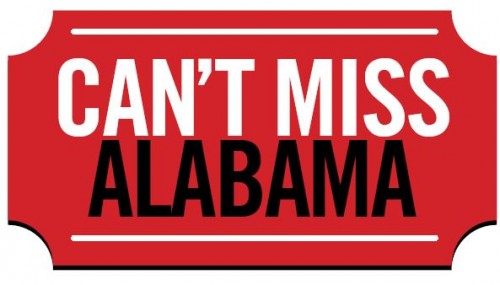 Stop a moment and plan a fantastic Can't Miss Alabama weekend.
 Music and Miracles SuperFest
Spend an evening at the Music and Miracles SuperFest Saturday, April 22 at Jordan-Hare Stadium. The concert will feature country music singer and five-time CMA Male Vocalist of the Year Blake Shelton. Other artists include, Thomas Rhett, Kelsea Ballerini and David Ray, with a special guest performance by Lynyrd Skynryd. Proceeds from the event will benefit the Chicken Salad Chick Foundation, which raises money to feed the hungry and fund cancer research. Click for tickets. For more information about Music and Miracles SuperFest, visit www.musicandmiracles.com. Follow them on Facebook. 
2017 Huntsville Spring Fest
Enjoy Huntsville's Spring Fest April 21-22. The family-friendly event will offer live entertainment, food and more. The hours are 6:30 p.m. to 11 p.m. and Saturday from 2 p.m. to 11 p.m. The Spring Fest Beer Mile is from noon to 2 p.m. Click here for the complete schedule. For more information, call 256-652-6100 or visit the website.
Honda Indy Grand Prix of Alabama
Are you ready for the Honda Indy Grand Prix of Alabama April 21-23 at Barber Motorsports Park? Race fans will see world-class drivers, including Graham Rahal, Marco Andretti, Helio Castroneves and James Hinchcliffe. Click for tickets. For more information, call 205-298-9040 or email info@zoommoto.com.
Spring Flower Show
It is that time of year to enjoy Wetumpka's Spring Flower Show through April 30 at Jasmine Hill Gardens and Outdoor Museum. Enjoy beautiful flowers and shrubs in the gardens Fridays and Saturdays from 9 a.m. to 5 p.m. and Sundays from noon to 5 p.m. For more information, email admin@jasminehill.org or call 334-263-5715. Click for tickets.
Vintage Market Days
Don't miss Vintage Market Days of North Alabama April 21-23 in Decatur. The three-day event will feature art, clothing, jewelry, antiques and more. The hours are 10 a.m. to 5 p.m. Friday and Saturday and 10 a.m. to 4 p.m. Sunday. Click here for tickets. For more information, visit https://vintagemarketdays.com/Market/north-alabama/home.
Civil Rights Walking Tour
The Civil Rights and Fourth Avenue Business District walking tour is each Saturday in April from 10 a.m. to 11 a.m. at the Birmingham Civil Rights Institute. Admission is free. For more information, visit www.bcri.org.
The Prattville Community Chorus Spring Dinner Concert
Prattville's Chorus Spring Concert is April 20-21 at 7 p.m. at the Doster Center in Prattville. Attendees will enjoy a variety of music from classical to contemporary to jazz to sacred. "A Painless Opera" is the theme for this year's concert. The dinner starts at 6:30 p.m. For ticket information, call 334-595-0854.
IndiaFest
IndiaFest is underway through April 27 at UAB's Alys Stephens Center, Abrams-Engel Institute, Department of Art and Art History and Campus Green. Learn about Indian art and culture through dance, food and more. Click here for a complete list of locations. For more information, visit www.alysstephens.org.
Community Garden Earth Day volunteers needed April 22
The Alabama Power Service Organization members and other volunteers will build a community garden on Earth Day, Saturday, April 22 from 9 a.m. until noon. The garden will be in Mason City, which is located between downtown Birmingham and Homewood. Mason City is considered a food district with limited grocery stores, lack of vehicle access and surplus of unhealthy food choices. The new community garden is at 1812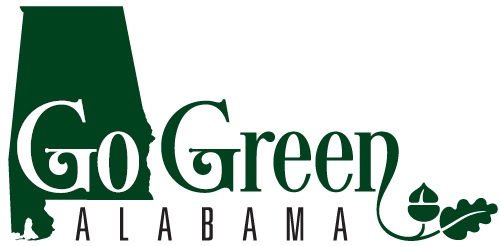 12th Place S.W., 35211. Volunteers are asked to wear gloves and bring tools to help build the garden. For more information or to volunteer, contact Nicole Hedrick at NHedrick@southernco.com or 205-226-1757.
Earth Day at the Botanical Gardens
Earth Day at The Gardens returns on April 22 from 11 a.m.-4 p.m. in Blount Plaza at the Birmingham Botanical Gardens. This year celebrates the legacy of Dr. George Washington Carver and will be the kickoff of The Gardens new partnership with KultureCity. The event includes exhibitor booths, local vendors, free activities and live music. Admission is free.
Earth Day Mobile Bay
The City of Fairhope and the Alabama Sierra Club Foundation will host the Earth Day Mobile Bay event at Fairhope Pier Park starting at 10 a.m. on Saturday, April 22. The free event will feature live music, a film festival and exhibitors. For more information, visit the event's website.