April 21, 1924
Ira Louvin, the older sibling of the Louvin Brothers country music duo, was born in Section in Jackson County. Raised without electricity during the Great Depression, Ira and Charlie Louvin eventually created some of the most influential music of the 1950s in both gospel and secular music. The duo played mandolin and guitar respectively and helped popularize the vocal technique of close harmony in country music. Over their short 16-year career, the brothers released 10 Top 20 Billboard hits and joined the Grand Ole Opry in 1955. The Louvin Brothers were inducted into the Alabama Music Hall of Fame in 1991 and the Country Music Hall of Fame in 2001.
Read more at Encyclopedia of Alabama.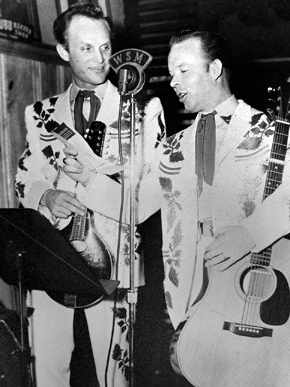 For more on Alabama's Bicentennial, visit Alabama 200.