Everyone likes trail mix. Everyone likes cookies. Kate Wood of the Wood and Spoon blog combines both in this recipe from her blog and Shorelines.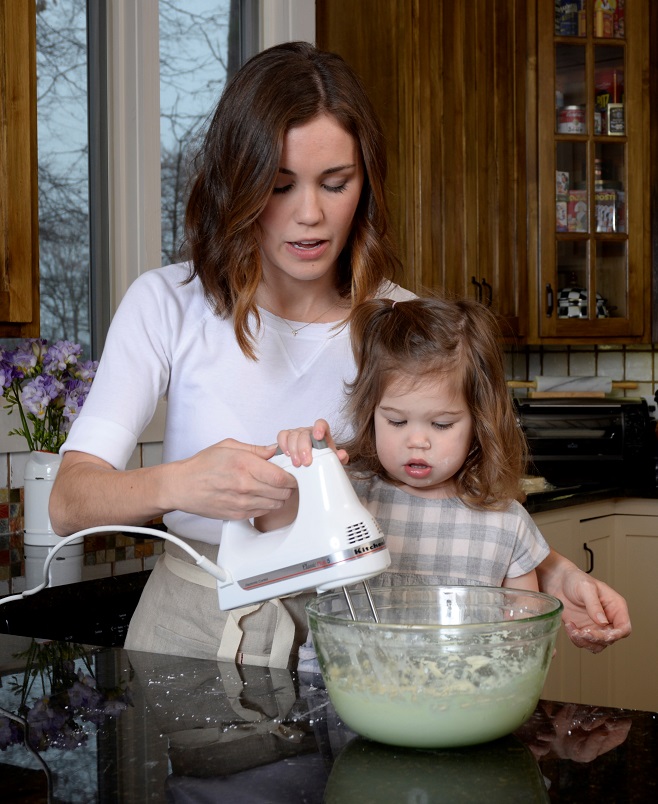 Trail Mix Cookies
Makes 30
Ingredients:
1 cup (2 sticks) unsalted butter, room temperature
1 cup brown sugar
1 cup sugar
2 eggs
2 teaspoon vanilla
2¼ cups flour
1 cup quick cooking oats
1 teaspoon baking powder
1 teaspoon baking soda
1 teaspoon salt
2 teaspoon corn starch
1 cup candy coated chocolate (like M&Ms)
¾ cups unsalted peanuts, chopped
¾ cups raisins
Instructions:
Preheat the oven to 375 degrees.
In a large bowl or in the bowl of a stand mixer, cream together the butter and sugars. Start on low until incorporated and then increase to medium, beating until smooth, creamy and fluffy, about 2 minutes. Add the eggs and vanilla and beat on low just until incorporated, scraping the sides of the bowl as needed. In a small bowl, combine the flour, oats, baking powder, baking soda, salt and corn starch. Add the bowl of dry ingredients to the butter mixture and beat on low just until the mixture is combined. Scrape the sides of the bowl as needed and add the chocolate, peanuts and raisins, stirring on low until just combined.
Scoop 3 tablespoon-sized balls of dough (I use a large cookie scoop) about 3 inches apart on a cookie sheet prepared with a silicone baking sheet or parchment paper. These cookies are large and in charge and they need room on the baking sheet. If the dough is not cool to the touch and slightly firm, place the baking sheet with dough balls in the fridge for about 10-15 minutes to allow the dough to set – this keeps the cookies from spreading too much. Once ready, place the pan in the oven and bake until the edges and top of the cookie are beginning to turn golden and have set, about 9 minutes. The centers will still appear underdone. Cool on a cooling rack, or just dive right in and enjoy.
Notes
For crunchy, textured cookies, refrigerate for less time and bake a minute or two longer, or until the cookies are golden all over the top. For a chewy, softer cookie, refrigerate the dough for an hour and then bake for recommended length of time.