Bread is both basic and sophisticated. Kate Wood of the Wood and Spoon blog proves it can have a touch of sweetness, too, in this recipe from her blog and Shorelines.
Honey oat bread
Makes 2 loaves
Ingredients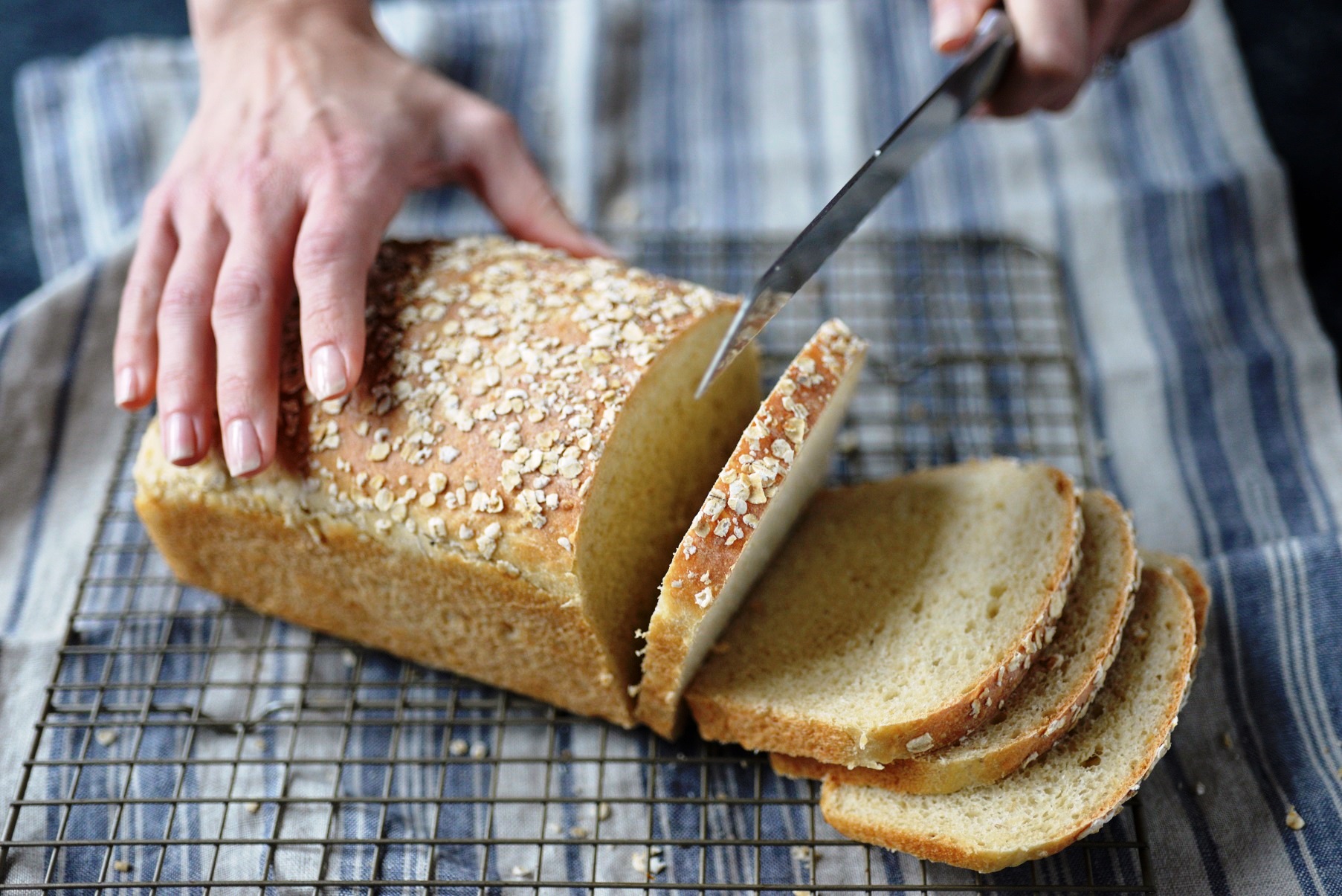 1 cup warm (but not too hot) water
2 teaspoons active dry yeast
1¼ cup milk (I use 2%), room temperature
¼ cup honey
2 tablespoons canola/vegetable oil
1 cup quick cook oats, plus more for sprinkling on top of loaf
5 (or more) cups of all purpose flour
2 teaspoons salt
2 tablespoons cream
Instructions
Pour water in a large bowl, or the bowl of a stand mixer, and sprinkle the yeast over top of it. Allow to sit for 5 minutes while yeast dissolves and activates.
Meanwhile, combine milk, honey and oil. Stir the wet ingredients into the activated yeast water and stir until combined.
Add the oats, 1 cup of the flour and the salt and stir until loosely combined. Add the remaining 4 cups of flour and mix until combined.

Honey oat bread is the perfect vessel for your favorite jams and jellies. (Ted Tucker/Shorelines)

Using the dough hook attachment on the stand mixer, or by hand, knead the shaggy dough together until a soft ball of dough is formed. Add additional flour 2 tablespoons at a time if it remains too wet; however, keep in mind, this is a fairly moist bread dough. When finished, it should feel tacky to the touch and won't be completely smooth because of the oats. I knead for 3-4 minutes on low speed on my stand mixer.

Place dough ball into a large, lightly greased bowl and cover with plastic wrap. Allow it to rise in a slightly warm environment for about 1½ hours, or until the dough has doubled in size.
Once doubled, dump dough out on to a floured surface and separate into two equal pieces. Form dough into a loaf shape and place each piece in its own lightly greased bread pan (8½" x 4½" x 2¾").
Preheat oven to 425 degrees. Cover bread pans with dough inside with plastic wrap and allow to rise for a second time, about 1 to 1½ hours, or just until the dome of the bread has risen 1 inch above the lip of the pan.
Lightly brush the top of bread with cream and sprinkle with remaining oats. Place in the oven and immediately lower heat to 375 degrees. Bake in the oven for about 30 minutes, or until the top is a light golden brown.
Allow to cool for 10 minutes inside the pan on a cooling rack, then remove from pan and cool completely before packaging.