The maker: Bud Cason
Bud's Best Cookies, Hoover
For Bud Cason, it's the first bite that counts.
Cason has proven that theory since opening Bud's Best Cookies 26 years ago.
"I took a nutrition class some years ago. The dietitian taught us that when somebody wants something sweet, that first bite takes care of the sensation, and the second bite really takes care of it. After that, you're just filling your stomach," said Cason, the founder, chairman and CEO of Bud's Best Cookies near Birmingham.
That's how Cason got the idea for his signature bite-size cookies, which today bring in about $33 million in sales annually.
Alabama Maker Bud's Best Cookies puts pure satisfaction in a small package from Alabama NewsCenter on Vimeo.
The road to Bud's Best
Cason has worked in and around the cookie business for nearly 70 years. He got his first taste of the business when his aunt and uncle hired him at age 12 to do odd jobs at their Birmingham company, Greg's Cookies.
Although he spent most of his time sweeping floors, stacking boxes and cleaning around the "cookie shop," the young boy avidly watched the cookie-making process – how sugar and flour could be turned into cookies that could bring smiles to children's faces.
"I really fell in love with the cookie business, and I knew that's what I wanted to do," Cason said. "It was thrilling for me to see how something that could start from nothing could make kids smile."
After a stint in the Army some years later, Cason went to work for his aunt, who was then in sole charge of Greg's Cookies. He set out to learn the business from the ground up, starting with running the warehouse. He also worked in sales, purchasing and the business office before his aunt appointed him president.
With big plans for growing the business, Cason bought Greg's Cookies from his aunt in 1970. He enlarged the headquarters from 32,000 square feet to 100,000 square feet, changed the packaging and began marketing the cookies outside the state.
That first year, Cason brought in $1 million in sales. Then, in 1983, he purchased Bishop Baking Company, a Tennessee business that produced snack cakes.
Sales continued to grow. By the time Cason sold both companies to Wyndham Foods in 1986, revenues had skyrocketed to $23 million.
"I didn't really want to sell because the cookie business is all I know. I love it," said Cason. "But Wyndham Foods kept offering more and more money, so I felt I had to take it."
Going 'bite-size'
Cason, who had signed a five-year noncompete agreement when he sold his business, used the interim to learn everything possible about nutrition. With people becoming more health-conscious, he decided to test his idea of selling "little" cookies.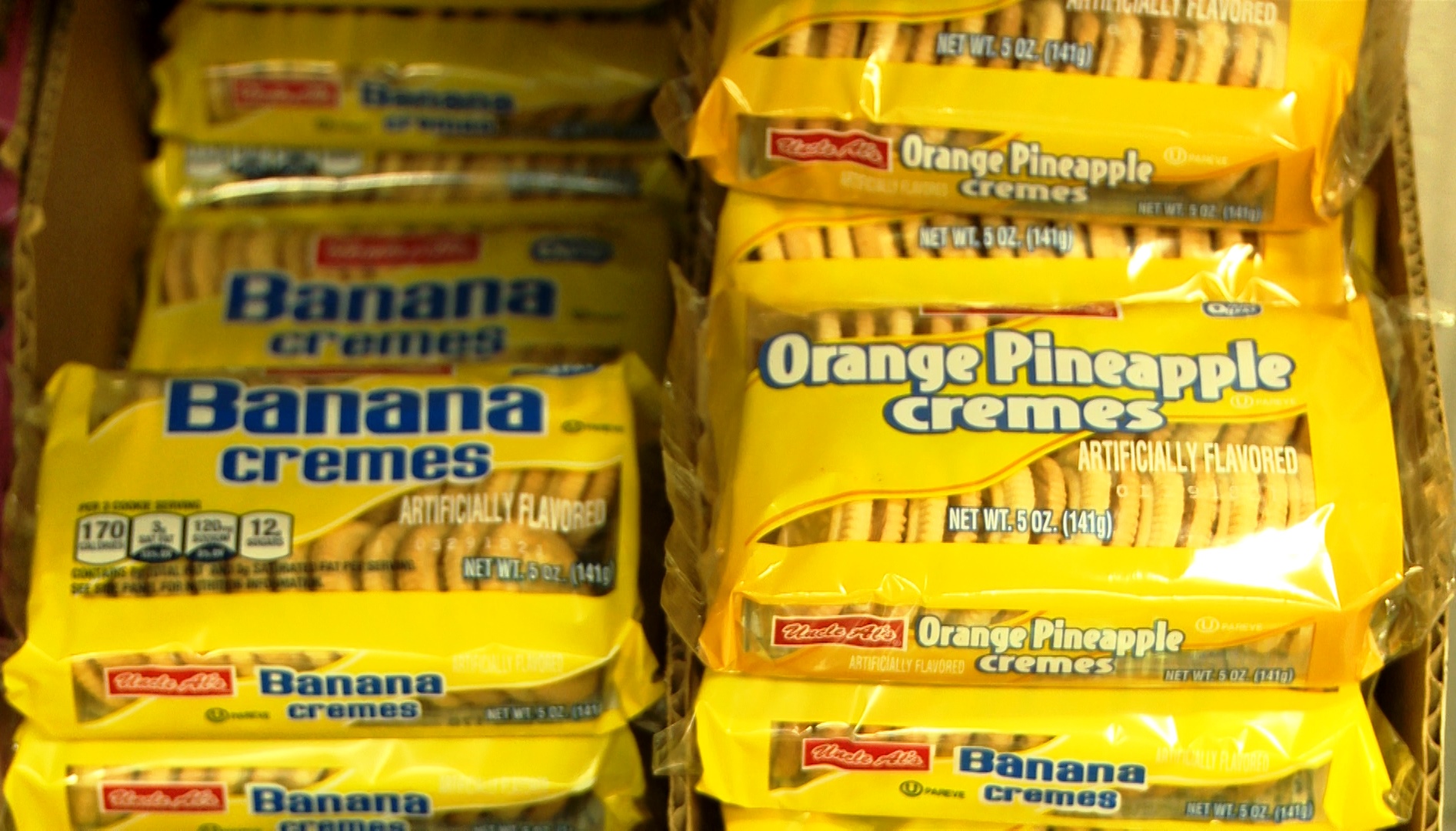 Construction began on the new facility, which he called Bud's Best Cookies, in Hoover in 1991. The first bite-size cookie rolled off the assembly line in 1993. Although Bud's Best was the first manufacturer to introduce the concept, Cason said, other companies soon began to follow his lead.
Initially, he said, some retailers questioned whether the tiny cookies would sell. "I told them if they don't sell, I'll give them their money back."
Cason never had to refund anyone's money.
Bud's Best Cookies are produced from start to finish on assembly lines, Cason said. There is equipment to take care of every part of the process, from pouring and mixing the ingredients to loading the dough into the ovens to packaging the products.
"I wanted to run the cookies on the line so that the first person who touches them is the one who opens that bag," Cason said.
To make tours of the plant safe and fun for children and adults alike, Cason soon added a cookie train made from a specially adapted electric transporter. His daughter gave him the idea while the Cason family was riding a train at Disney World.
"At my old company, I'd give walk-through tours, and you'd really have to watch the kids to make sure they didn't put their hands in the machines," Cason said. "It could really be scary sometimes."
With cookies in hand to eat on the way, visitors are taken on the train through every step in the manufacturing process. They even watch while cookies are loaded onto delivery trucks. At the end of the tour, visitors are given a free package of cookies.
Cason said about 30,000 people – kindergartners to senior citizens – take the train tour each year.
A growing line of products
Cason's first bite-size selections were chocolate chip or oatmeal cookies. After a few years, he expanded his product line to include sandwich cookies, which he calls Cacos.
Cason later added a line of larger cookies in response to requests from his customers who had followed him from his days at Greg's Cookies. He calls these larger treats Uncle Al's Cookies, named for his son, who is now president of Bud's Best.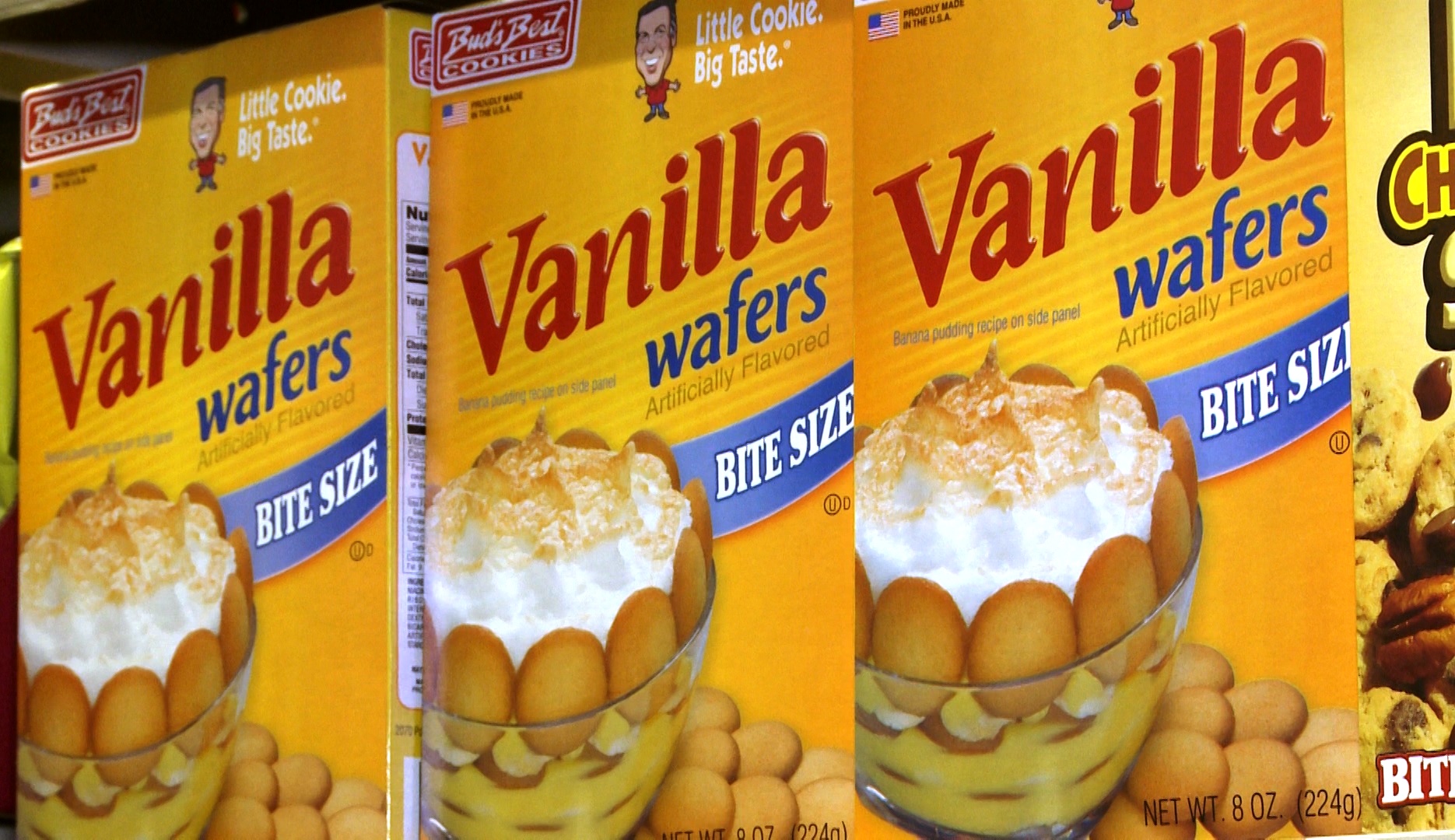 Today, 25 types of cookies are produced at the 125,000-square-foot Bud's Best facility. Vanilla wafers are by far the most popular, Cason said, with $15 million in sales each year. The second- and third-most popular flavors are chocolate chip and Butterfinger cookies.
In January, Bud's Best became one of the few companies in the United States making sugar wafers, Cason said. A 20,000-square-foot, climate-controlled facility was added to accommodate the special oven and other equipment needed to make the sugar wafers. Keeping the room at a constant 65 degrees is necessary for this type of operation.
'A blessing from God'
Earlier this year, Cason received one of the industry's highest honors when he was inducted into the Baking Hall of Fame by the American Society of Baking. The award recognizes his entrepreneurial spirit and outstanding contributions to the cookie industry.
Cason said even after all these years, he still gets excited when he sees people buying Bud's Best Cookies in the grocery store. He often shows appreciation by paying for their cookies.
Cason believes in sharing his success. He gives a 10 percent tithe on every dollar he makes to his church and supports many local charities. He also pays for his employees' insurance, adding he treats them like he would want to be treated.
"This business has been a blessing from God," Cason said. "Most small companies don't make it, but we've been here since 1991. I just turned 80 years old, and I'm still in the cookie business."
---
The product: Bite-size and larger-size cookies in more than two dozen flavors; sugar wafers and saltines.
Take home: An 8-ounce carton of vanilla wafers, $1 plus shipping at Bud's online store; retail prices vary.
Bud's Best Cookies, 2070 Parkway Office Circle, Hoover, AL 35244
205-987-5248, 800-548-1504
http://www.budsbestcookies.com