When Alabama Power lineman LaDarius Burney is called away from home on a weekend to restore someone else's power, he tries to make his children, Javen and Karlie, understand why family time is disrupted.
He tells them other children like to watch cartoons and play video games, like they do, but can't because their power is out. That helps restore their smiles.
As much as he enjoys family time at home, Burney said he also appreciates time at work. The Hueytown Crew Headquarters are like a second family, Burney said, with each person looking out for each other's safety and well-being.
Alabama Power lineman LaDarius Burney knows other families may need his assistance during family time from Alabama NewsCenter on Vimeo.
"We have a saying: 'How you come in the gate is how you leave the gate,'" Burney said.
In the same way he likes to see his children smile, Burney said he enjoys being a bright spot for Alabama Power customers.
"There is no greater feeling than when the big storms come through and the customers see the bucket truck rolling in and the smile on their face knowing that we're here to restore the power," he said.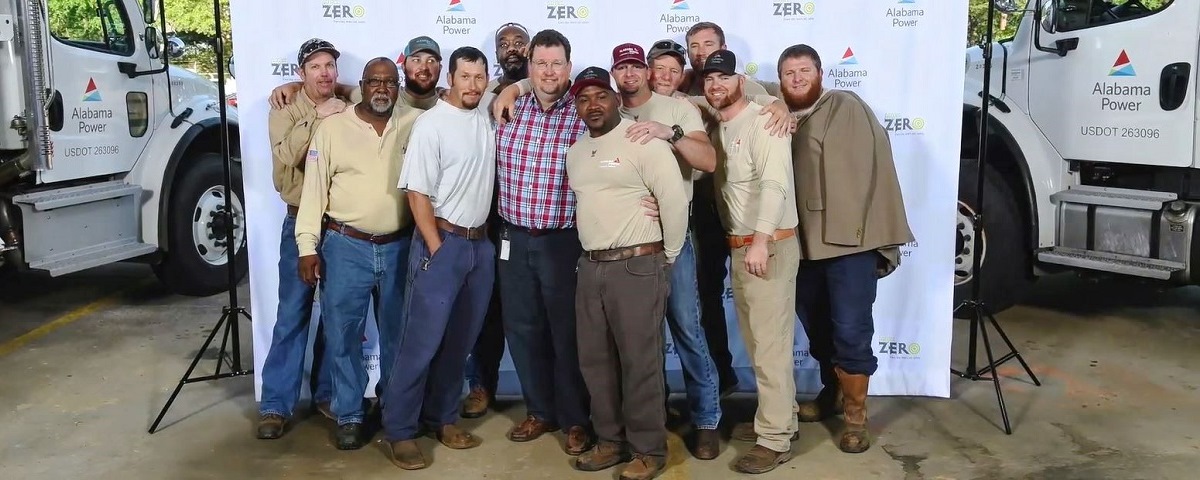 In the weeks leading up to today's celebration of Alabama Lineman Appreciation Day, Alabama NewsCenter has been spotlighting Alabama Power linemen and honors all linemen who serve companies, communities and customers all across the state and are often called upon to aid other states. You can read previous lineman profiles of David Taylor, Phillip Genry, the Auburn crew, Tim McWilliams, Matt Collins and Paul Cromwell. Also, to get an idea of how great our linemen are, there is this special story.