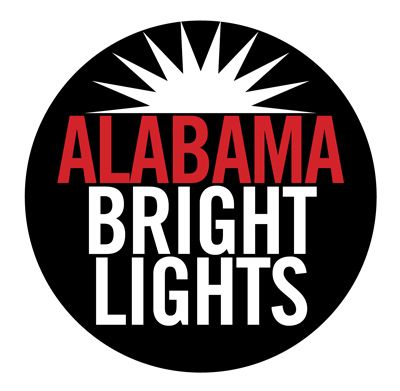 I wanted to take two dogs home. One named Chicken and another named Woody.
That's what Sonya King, founder of Two by Two Rescue, hopes for every time she walks with her precious dogs – that someone will take them home. She keeps the dogs alive until they are adopted. She even finds them foster homes.
"Two by Two Rescue was founded out of necessity. When I moved to Helena in 2002, the stray animals were everywhere, running through traffic," King said. "I talked to City Hall and they said they didn't really have a system to help the strays. That's how Two by Two Rescue began. I started feeding the stray animals and would get them off the streets and find them homes."
Two by Two, Alabama Bright Light Sonya King is saving and brightening animals' lives from Alabama NewsCenter on Vimeo.
King showed up at Homewood Central Park recently with a few dogs. Among them was a tiny one named Chicken and another named Woody the Cowboy. When we sat to do the interview, Woody kept pawing my leg so I could pet him.
The numbers are staggering. Two by Two Rescue adopts out about 700 dogs per year. They come from everywhere — people leaving town, neglected animals like a few King found last week in Bessemer, and people just not wanting the animals anymore. King also rescues abused animals. She has a soft heart for the powerless.
"I'm very honored that I get to do something that makes my heart beat. I'm glad I'm not at a job that I dread. I don't even consider it a job. I always say, every dog comes with a story, and every dog goes to a story," King said.
The unusual thing about Two by Two Rescue is the foster homes it finds for the dogs until they get adopted, no matter how long it takes. Two foster "mothers," Heather Wyatt and Dee Tipps, met with us at the park and loved on the dogs.
"I'm a foster parent because there is a need for it,'' Wyatt said. "There are so many abandoned and abused animals in the state of Alabama. I feel the need to open my home up to these animals."
Tipps said she began fostering about two years ago. "We love our foster babies. We've fostered about 12 dogs in the past two years," she said.
For King, saving animals entails wearing many hats and needing a lot of resources. She has accumulated a large number of volunteers who help and foster, but there is always the need for more.
"We operate purely out of foster homes. We have so many beautiful families across the city who give their homes to one or more dogs until a permanent home is found,'' King said. "Right now, we are taking care of about 120 animals and we have about 90 foster families. But we need 90 more."
Those who want to foster a dog can go to Two by Two Rescue's website and fill out a form. There is no cost involved. Two by Two Rescue takes care of the cost for the vet, kennel and even food.
King hopes to build Two by Two's first facility soon.
"We are going to start building in the near future. Our first facility will be in Pelham, and we know that after Pelham we will need many more facilities," she said.
Two by Two Rescue and King are diligent about saving those that have no voice.
Woody pawed me again, and Chicken looked at me with sad eyes first, but when I petted him, he smiled.
I promise, he did.
For more information or to become a foster family, visit www.twobytworescue.com.
Alabama Bright Lights captures the stories, through words, pictures and video, of some of our state's brightest lights who are working to make Alabama an even better place to live, work and play. Award-winning journalist Karim Shamsi-Basha tells their inspiring stories. Email him comments, as well as suggestions on people to profile, at [email protected]