June 18, 1917
Author Mary Ward Brown was born in Hamburg. Brown is best known for creating modern short fiction that presents an honest representation of conflicts in Southern culture and the theme of persistent racism. She published two collections of short stories – "Tongues of Flame" in 1986 and "It Wasn't All Dancing" in 2002 – to a bevy of awards, including two Alabama Author Awards, the Lillian Smith Book Award, the Harper Lee Award and the Hillsdale Fiction Prize. She published her memoir, "Fanning the Spark," in 2009. Brown was inducted into the Alabama Women's Hall of Fame in 2017.
Read more at Encyclopedia of Alabama.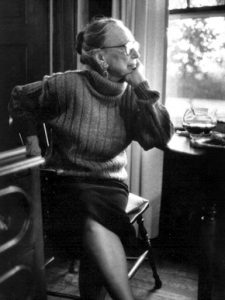 For more on Alabama's Bicentennial, visit Alabama 200.