Global aerospace giant Airbus is doing more than designing and manufacturing planes in Alabama.
The France-based company also is helping to shape education and workforce trends in its corner of the state and beyond, particularly the prospects and pipeline for aerospace engineers.
The Airbus Engineering Center, which was the forerunner to the company's aircraft manufacturing plant in Mobile, has a workforce of about 220 engineers and support staff, recruited from across the nation. They work on nearly all of the commercial aircraft products in the Airbus fleet family.
"Our initial cadre was mostly not from this region. We needed to have a more experienced workforce than the folks who were in the region allowed us to have," said David Trent, site director of the facility.
"However, that quickly changed. Over the past five years or so, we've been able to hire almost exclusively from the region, or hire folks who are originally from the region coming back home," he said.
The facility, which recently celebrated a decade of operation in Mobile, has a low attrition rate, he added.
"We know if we give our employees good work to do and a good place to do it, they seem to be quite loyal," he said.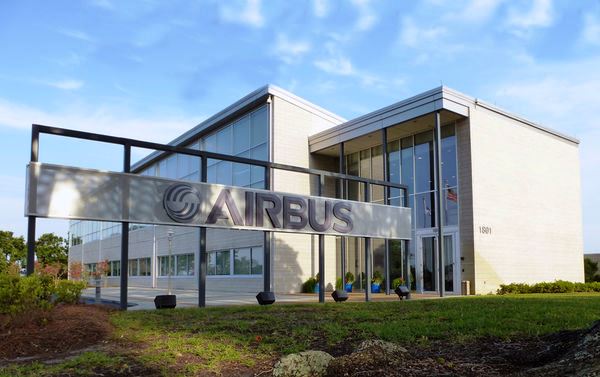 'Generational approach'
In addition to supporting Airbus' global operations and regularly interacting with colleagues in France and Germany, the facility's employees volunteer their time and share their expertise at a nearby elementary school, middle school and high school.
"We've really taken a generational approach to transforming a community and its capabilities in engineering, avionics and aviation technology," Trent said. "We've adopted these schools, and a lot of our employees are very much engaged in these activities.
"I think that's something that keeps them here as well. It really resonates with them."
At the elementary level, Airbus employees are involved in a Reading Buddies program with students. And at the middle school, the focus is on the Airbus Flying Challenge, a STEM and citizenship-mentoring program that rewards participating students with a flight on a single-engine airplane.
"The message is when you stay in school, get good grades and stick with it, you have good options in life," Trent said.
At the high school, employees mentor students and help them with classroom presentations. They're also involved in other programs where students take special courses that will put them on an engineering or technician career track.
Airbus is involved in supporting scholarships and internship programs at the University of South Alabama, too.
"We've got a lot of activity on the education front because … if we're going to need an engineer in 10 years, they need to be starting now," Trent said. "If we don't take a generational view, we're not going to be as strong as we need to be going forward."
In addition, Airbus teamed with the state on the Alabama Aviation Education Center, a planned $6.5 million facility in Mobile that aims to encourage young people to pursue careers in aerospace.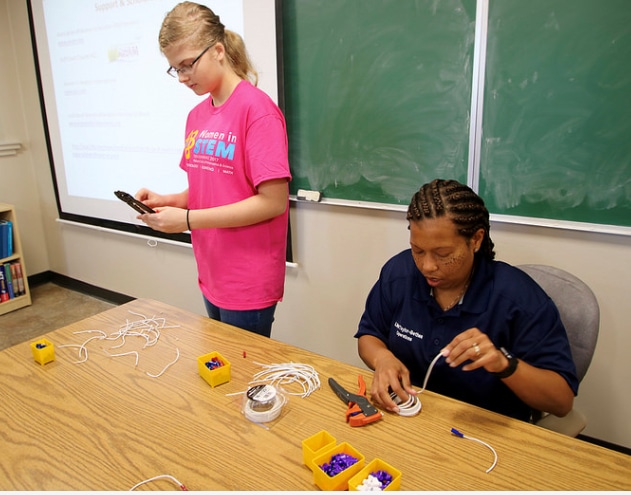 Aerospace engineers
Alabama is a popular place for aerospace engineers, according to federal employment data.
The state ranks in the Top 5 among U.S. states for the highest employment in the occupation, with nearly 4,500, according to a survey by the Bureau of Labor Statistics. California tops the survey, with aerospace engineer employment of 10,800.
The data are available for about 35 states and do not include Washington, a key hub of the aerospace industry and home base of Boeing Co. However, the numbers still indicate Alabama as a major player in the industry.
The vast majority of Alabama's aerospace engineers are employed in the Huntsville area, longtime home of operations for NASA, the U.S. Army and Boeing, as well as suppliers and support firms.
But the BLS data also shows a significant presence of aerospace engineers in Mobile, home to Airbus, and Southeast Alabama, which is dotted with facilities for Lockheed Martin, Sikorsky, Arista Aviation, Vector Aerospace and Commercial Jet Inc.
The annual mean wage for aerospace engineers in Alabama is $115,550.
Greg Canfield, secretary of the Alabama Department of Commerce, said Airbus and the state have a far-reaching partnership.
"Alabama workers are delivering high-quality products and services for Airbus' global operations, carrying on the state's long and proud tradition in the aerospace industry," he said.
"At the same time, the company and its local employees are making a profound difference in the lives of students here at home by showing them new worlds of opportunities and helping them achieve ambitious goals."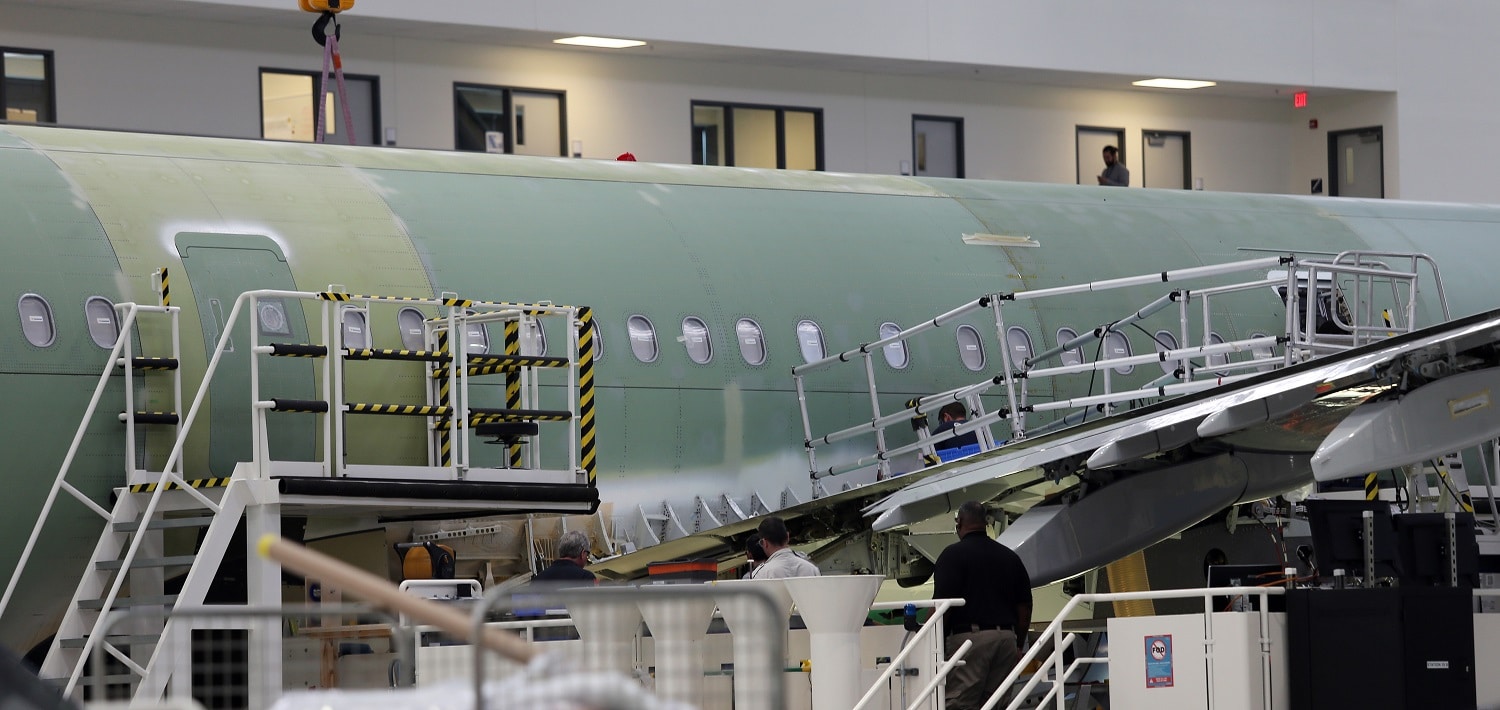 Global connections
When the Airbus Engineering Center opened in 2007, 35 people were working there, focused on cabin and cargo components and systems for the new A350 XWB aircraft.
Today, employees are still in the cabin and cargo business, but have expanded their focus to the A330, A320 and A380 aircraft as well.
Mornings at the facility are busy as the Mobile staff typically coordinates with its  colleagues in France and Germany, Trent said.
"It really does create an exciting atmosphere for our engineers," he said. "We get to touch and do things you don't get to do in a company unless it's global, and we get to meet people from around the world as we all work on a really great product."
Beyond the advantages they find on the job, the people working at the Airbus Engineering Center enjoy the advantages of living in Alabama's Port City, Trent said.
"What we've experienced is when people come here, they really tend to put down some roots," he said. "Outside of work, they have a good quality of life, and they live in a community that's growing, a community that cares about Airbus.
"And we care about them. And we try to provide cooperative opportunities for them to be involved in growing the community to what it can become."
This story originally appeared on the Alabama Department of Commerce's Made in Alabama website.