July 15, 1952
Former National Football League wide receiver John Stallworth was born in Tuscaloosa. Considered one of the best wide receivers in NFL history, Stallworth started his career at Alabama A&M University and played 14 seasons with the Pittsburgh Steelers. Despite persistent leg injuries, he won the 1984 NFL Comeback Player of the Year Award, played in three Pro Bowls, and won four Super Bowl Championships. His most famous play, a 73-yard reception to help the Steelers win Super Bowl XIV, was featured on the cover of Sports Illustrated. Stallworth was inducted into the Alabama Sports Hall of Fame and the Pro Football Hall of Fame.
Read more at Encyclopedia of Alabama.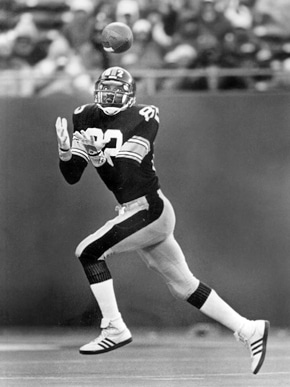 For more on Alabama's Bicentennial, visit Alabama 200.