Click here to view or print the entire monthly report compliments of the ACRE Corporate Cabinet.
Sales: According to the Baldwin County Association of Realtors Multiple Listing Service, Baldwin County condo sales, which include condos along the Gulf Coast, totaled 181 units during June, a 17 percent increase from June 2016's 155 units.
For all of Baldwin County's condo sales data, click here.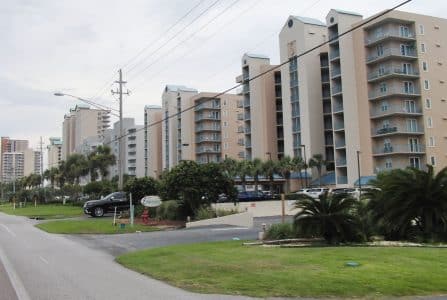 Forecast: June sales were 15 units or 9 percent above the Alabama Center for Real Estate's (ACRE) monthly forecast. ACRE's 2017 sales forecast through June projected 868 closed transactions. Actual sales were 968 units.
Supply: Baldwin County condo inventory totaled 694 units, a decrease of 19 percent from June 2016. The inventory was down 2 percent from the prior month. Historical patterns indicate that June inventory on average (2012-16) increases 9.2 percent from May. Condo inventory during June peaked in 2011 at 1,258 units. The inventory is down 45 percent from that peak. During June, the condo supply stood at 3.8 months, down from 5.5 months during June 2016.
Demand: Condo sales declined 4.2 percent from May. Seasonal buying patterns and historical data trends reflect June condo sales on average (2012-16) decrease from May by 5.8 percent.
Pricing: The Baldwin County condo median sales price in June was $273,000, down 2.5 percent from last June. The median sales price decreased 4 percent from the prior month.
The Baldwin County Condo Monthly Report is developed in conjunction with the Baldwin County Association of Realtors to better serve both local and worldwide consumers interested in the beaches along Alabama's Gulf Coast.