What started as a lighthearted pact between friends turned into a calling for David Henry.
"My best friend told me that he would join the volunteer fire department with me if I would join the Army with him," said Henry, who served two deployments in the Middle East as a combat medic on the front lines. "It started as a sort of joke between us. But now I have a true passion for helping others and being able to provide life-saving treatment."
Because of his commitment to serving others at home and abroad, Henry, a retired U.S. Army sergeant and a paramedic and firefighter in Warrior, has been selected by Evan Williams bourbon for special recognition as part of its American Heroes program.

The second-largest selling bourbon is celebrating Henry and five other veterans from across the U.S. by featuring their inspiring stories of service on custom bottles of black bourbon. Evan Williams, a Heaven Hill Distillery brand, is also awarding these veterans with $10,000 to donate to the charity of their choice.
"As an American-made brand based on tradition, we are proud to have the opportunity to single out veterans like David who embody the American spirit," said Denny Potter, master distiller, Heaven Hill Distillery. "The American Heroes edition bottles are bigger than bourbon. Our donations give these veterans another avenue in which they can support their favorite charity."
When Henry signed up for the U.S. Army, he said he knew from the "get-go" that he wanted to become a medic.
After completing combat medic reclassification training, Henry was deployed in 2009 to Iraq, where he worked in patient administration at a U.S. Army clinic near the front lines. He treated soldiers as well as Iraqi citizens suffering from everything from gunshot wounds and blast injuries to general illnesses.
"We were right in the middle of the political structures in Iraq," said Henry, who spent some months in Sadr City before his unit moved to an Allied area near Baghdad called the Green Zone. "There were multiple times when I had to treat patients while enemy mortars were coming in."
Despite the constant threat of enemy attacks, Henry said his worst nightmare was when he was called on to treat a soldier from another unit who shot herself. "Losing one of our own like that was the hardest loss I had to face," he said.
Henry spent a year in Iraq before returning home to Alabama.
Then, in 2012, he was once again called to duty overseas when he was dispatched to Afghanistan. As the senior medic, Henry was in charge of the overall healthcare of soldiers and other company personnel. He also served as the medical adviser to the company commander and first sergeant.
One of his biggest jobs, Henry said, was heading up an effort to set up and equip an old unused medical clinic on base.
"I actually talked to the base commander and convinced him that with my experience in patient administration and treatment, I could get the clinic started," Henry said. "We had some doctors on base who had been deployed to teach the Afghan doctors. I was able to team up with them to open the clinic so we could provide treatment for our personnel as well as anyone from U.S. and coalition forces who received injuries."
Henry said one of the hardest parts of serving overseas was the long separations from his wife, Jade, and young son, Gabe, who was born between deployments. Although he kept in touch with his family through Skype, it was not enough.
Henry knew that as a medic, he would certainly be deployed again, and as he puts it, "Where my guys go, I go." That's why when his 4-year-old son begged him not to leave home again after his tour in Afghanistan, Henry decided not to re-enlist.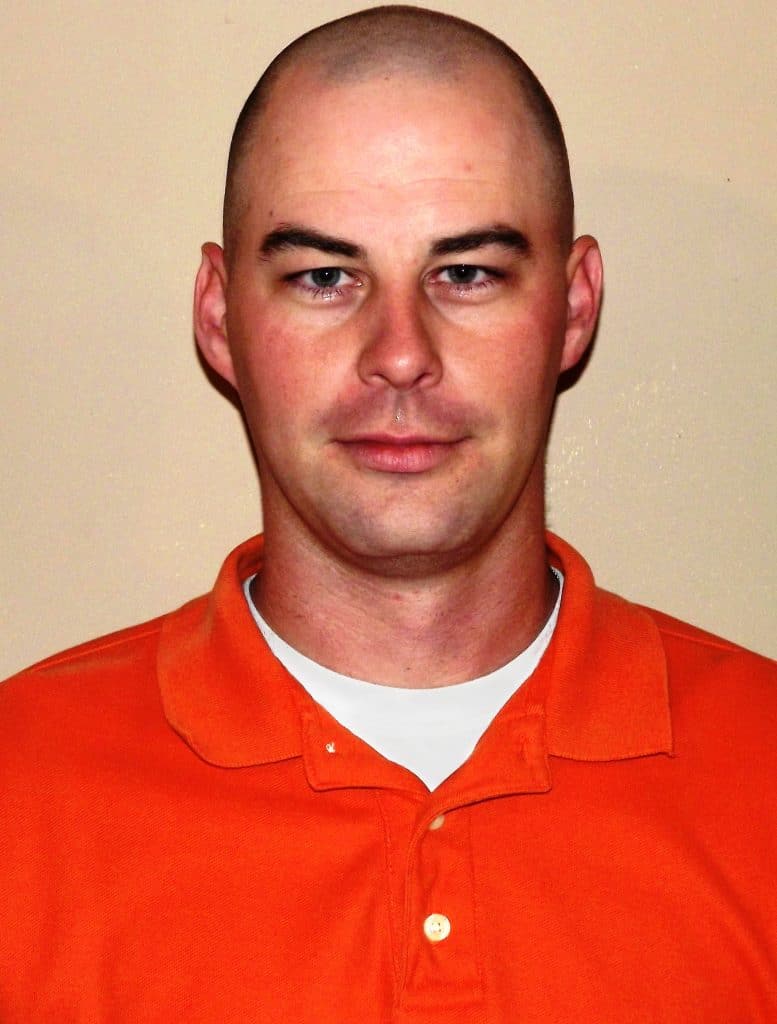 Henry is now a full-time paramedic for the Warrior Fire Department, using his medical skills and experience to save lives in his own community. He is also a district captain of the Patriot Guard Riders. He leads a team of soldiers and veterans who welcome returning troops and provide "silent support" by forming honor guards at military burials.
Henry is contributing the $10,000 donation he received from Evan Williams to Rocky Creek Equine, a therapy and treatment center in Oneonta for veterans and people with disabilities. Henry is a volunteer at the newly established center, which will use the funds to help get its facilities off the ground.
"I was ecstatic to find out I had been selected for one of the portrayed profiles on the bottle," Henry said. "It actually made me realize that if somebody like me could make it, I can nominate other people in the military I look up to and admire."
Giving back has become a way of life for Henry. Jade, who nominated her husband for the American Heroes recognition, said he is "always, always helping people."
Henry called civil service of any kind among the top selfless careers.
"I want to teach and instill in my children that anyone can do for themselves, but it takes compassion to do for others," Henry noted. "And the compassion you build for others helps you better provide for your own family."