Can't Miss Alabama offers a variety of food, entertainment, shows and more.
Birmingham Restaurant Week
More than 70 restaurants will offer lunch and dinner during Restaurant Week Aug. 11-20 at multiple Birmingham locations. Culinary venues include Bottega, Highlands Bar and Grill, Satterfield's and more. Food lovers will enjoy everything from a down-home meal to fine dining. The tasting experience allows a choice of a two- or three-course lunch or dinner. Guests will sample dishes, wine, beer and cocktails.
Restaurant Week supports restaurants that buy and sell locally sourced food.
Tickets range from $10 to $40.
To learn more, visit the website.
Summer Flower Show
Enjoy Jasmine Hill's Summer Flower Show through Thursday, Aug. 27. The 22-acre garden will showcase an array of beautiful summer flowers. The hours are Friday and Saturday from 9 a.m. to 5 p.m. and Sunday from noon to 5 p.m. Tickets for adults are $10, for children ages 3 to 12 are $6 and children 3 and under are free. Photos are allowed.
For more information, email admin@jasminehill.org or call 334-263-5713.
Click here for ticket information.
Follow the show on Facebook.
Jasmine Hill is located at 3001 Jasmine Hill Road in Wetumpka.
Southern Makers
Southern Makers is celebrating its 5th anniversary Aug. 12-13 at Sloss Furnace in Birmingham. The annual event will showcase creativity and innovation. More than 100 Southern makers will participate Saturday from noon to 5 p.m. and Sunday from noon to 4 p.m. The event will feature award-wining designer Billy Reid, Keith and Dylan Cochran of Wood Studio and other artists. Attendees will see fashion designers, textile artists, jewelers, brewers, winemakers, contemporary artists, farmers, woodworkers, chefs, bakers, architects, industrial designers, preservationists and entrepreneurs. Event activities are storytelling, workshops, live music and food.
For more details, email info@southernmakers.com or visit www.southernmakers.com.
Follow the event on Instagram, Facebook and Twitter.
Birmingham Barons vs. Chattanooga Lookouts
You deserve a night out at the Birmingham Barons vs. Chattanooga Lookouts baseball games at Regions Field Aug. 10-14. The Barons meet the Lookouts Thursday through Friday at 7:05 p.m., Saturday at 6:30 p.m., Sunday at 3 p.m. and Monday at 7:05 p.m.
Promotions and game times are subject to change.
For more information, email barons@barons.com or call 205-988-3200.
Click here for tickets. Regions Field is located at 1401 1st Ave. S. in Birmingham.
2017 Cleburne County Fair in Heflin
Plan a weekend of family fun at Heflin's Cleburne County Fair Aug. 11-12. The two- day event will feature games, horseback rides, competitions, rodeo, music and children's activities.
The hours are Friday from 6 p.m. to 10 p.m. and Saturday from 10 a.m. to 10 p.m.
For more details about the Cleburne County Fair, call 256-463-2222.
Follow the event on Facebook.
Jazz in the Park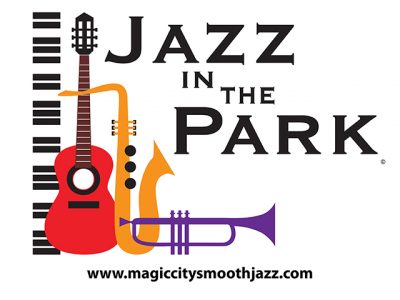 Listeners of all ages will enjoy the Jazz in the Park concert series Sunday, Aug. 13 from 6 p.m. to 9 p.m. at Arlington Antebellum Home and Gardens. The concert series is traveling across the state featuring a variety of concerts. First Class Jazz and Josh Vietti are the featured musicians for the event.
Admission is free.
Click here for the complete schedule.
Call 205-616-1735 or visit magiccitysmoothjazz.com/.
Follow Jazz in the Park on Facebook for inclement weather and other notifications.