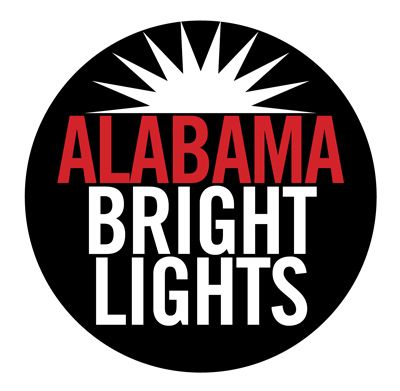 It may look like a batch of cookies. It may smell like a batch of cookies. It may even taste like a batch of cookies.
In reality, every batch of cookies is a story.
A story that goes like this: Once upon a time, there were a few women on drug rehabilitation working at the Huddle House in Lincoln, Alabama. They met a man named Jim Turnipseed, and the rest is sweet history.
Welcome to Color Code Cookies in Eastaboga, where sugar, eggs and flour are in high demand, and the air is sweet with the scent of red velvet, peanut butter, chocolate chips and M&M's.
Color Code Cookies is an Alabama Bright Light with a sweet story to tell from Alabama NewsCenter on Vimeo.
"About a year and a half ago, I met these ladies working at the Huddle House," Turnipseed said. "I got to know them and found out they were all in drug rehab. Later on, I found out that one of the ladies, Danielle, had become the rehab director at one of the facilities here. I also discovered they had a very tough time finding employment once they got out of rehab. They didn't have any opportunities."
That was when things clicked. Turnipseed found an industrial production facility and got it up to code, and then worked on distribution through convenience stores. The name came when he learned the women would be tested by the rehabilitation facility with a color code for each day, letting them known when they had to get checked for drugs.
"My son JK , who is a Cordon Bleu-trained chef, and I came up with an idea for a product that we could make with the flexibility these women needed," Turnipseed said. "We saw an opportunity to hire a workforce that needed work and we saw women who needed that opportunity."
JK Turnipseed developed the recipes made by the women at the clean, tidy facility. After production, each box is packed and sealed for delivery. The Color Code Cookies make a great fund-raising tool for schools, churches and other organizations.
They say everyone deserves a second chance. These women have this second chance to work for a living after the tough lives they have lived and the tough choices they have made. They not only make cookies; it goes a bit deeper than that. Danielle Swann told me the true meaning of the entire operation.
"Working here has helped continue my road to recovery and to not go back to the same decisions I had made before," she said. "Most of us are single moms, so when we have to take care of our children, we don't have to be worried about losing our job. It's a positive environment."
Swann smiled as if the whole world was at her command, as if working at Color Code Cookies might as well be the best job on the planet. She said, "Each batch of cookies we make isn't just a batch; it's a story about each of us and what's going on in our lives."
Taste the cookies, and they are soft and delicious and full of flavor. There is something else intermingled with the chocolate chips and the soft dough and the delectable icing: Each cookie tells a story of resilience, spirit and second chances.
For information or to order cookies, visit www.colorcodecookies.com.
Alabama Bright Lights captures the stories, through words, pictures and video, of some of our state's brightest lights who are working to make Alabama an even better place to live, work and play. Award-winning journalist Karim Shamsi-Basha tells their inspiring stories. Email him comments, as well as suggestions on people to profile, at [email protected].