Our friends at Jala Jala show us a quick and tasty recipe you can make when you need something easy and unforgettable for any gathering. For more of Jala Jala's story, read our Alabama Maker profile.
This is a great and easy recipe that everyone will enjoy. We take this to every get together, football game, holiday gathering, or any occasion when I need a simple dish to take.
This dish is very flexible. You decide how much heat you want and what flavor you like best. Keep it classic with Fire Red or mix it up with Blue Flame. The choice is yours!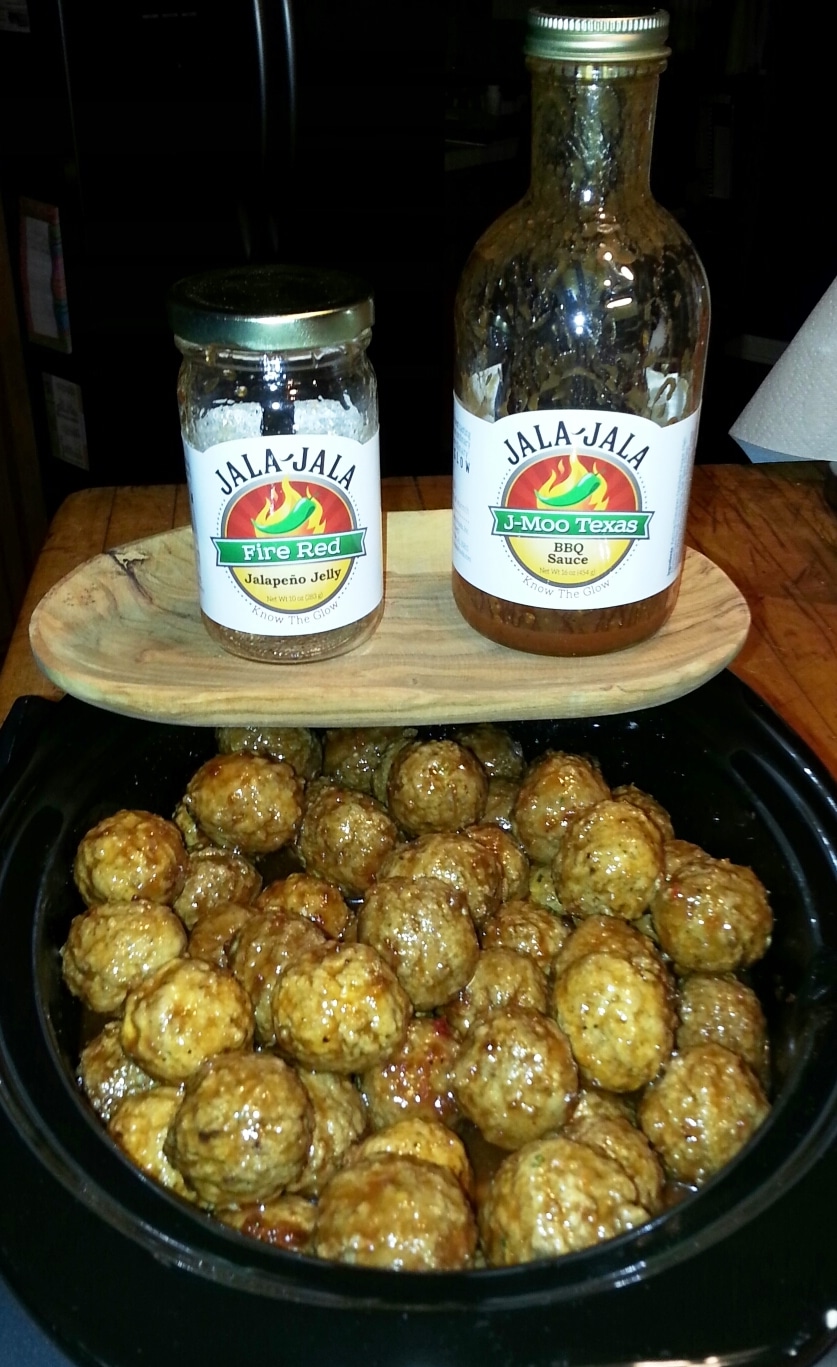 Kids love this recipe too! It is a great one to get the kids to help you in the kitchen.
The sauce that is leftover from the meatballs is great as a condiment on burgers, a sauce over some butter noddles, or anywhere else you like a spicy BBQ sauce.
Jala Jala meatballs
Ingredients
½  10-ounce jar (5 ounces) Jala Jala J-Moo Texas Heat BBQ Sauce or the regular Jala Jala J-Moo BBQ Sauce if you liIke less heat
½ 10-ounce jar (5 ounces) Jala Jala Fire Red Jalapeño Pepper Jelly or your favorite Jala Jala Pepper Jelly flavor
60 5/8-inch frozen pre-cooked meatballs
Instructions
Put all ingredients in your slow cooker on high until it bubbles, stir, then turn to low and simmer a couple hours or until you are ready to eat. How easy is that?
This recipe originally appeared on the Jala Jala Foods recipe page. Jala Jala products are available in most Alabama grocery stores.