The last time Tony Joe White attended a football game at Birmingham-Southern College, he was standing on the visitors' sideline.
White was the offensive coordinator and quarterbacks coach when Centre College came to the Hilltop to face the Panthers on Senior Day 2016. He remembers BSC closing a 38-0 third-quarter deficit to 38-30 before the home team fell 45-30.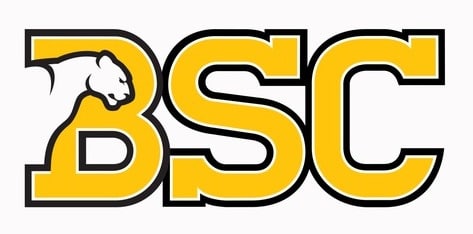 "We put another score on the board late to put it away," White said of Centre.
The 2017 college football season is drawing near and Alabama NewsCenter is posing five questions to many of the coaches who will patrol the sidelines this season. Next up is White, who is now the head coach at BSC.
The Panthers won just one game last season. Now White is commissioned to lead the rebuilding process.
Alabama NewsCenter: What is the outlook for this season?
Tony Joe White: The guys are running a completely new system in the offense, defense and in the kicking game. Hopefully, there's a new energy and new dynamic that exists here where we're able to change the culture around where there's a different type of expectation. We're not looking necessarily at how many wins we're going to have this year. Hopefully at the end of today, we're better than we were at the beginning of today. We're looking at having made progress each day and measure our success by how well we improve each day. Hopefully at some point that will lead to more wins. We're still trying the learn how to speak the new language, new terminology, new jargon on all sides of the ball. There are new expectations on how we handle ourselves off the field, in the locker room. We've got a really large freshman class that's going to have to contribute this year. Everybody's just trying to learn to speak Panther. Once we get that down, we'll be able to expand our playbook.
ANC: What is your team's strength?
TJW: The strength of this team is how well they've come together. These kids have been through a couple of really, really adverse years (3-7 in 2014, 5-5 in 2015, 1-9 in 2017). They're desperate to win. Right now, they're hanging on every word that we say as coaches. They're just trusting us that what we tell them is going to work. Their unity and their resolve to do whatever it takes to change this program's fortunes (are strengths). They're very unified and they love each other very much. The chemistry is right. There are a lot of really talented teams but they don't have that good chemistry and they struggle. This team, if there is a lack of talent at any particular position, it's overcome with the fact that we're one solid unit working together.
ANC: Who are your team's standouts?
TJW: Defensively, we have a fifth-year senior in Cedric Campbell. I think he's going to have to make some plays for us. We have a linebacker named Sy Butler … a very athletic, very quick, hard to block linebacker. He's going to make a good hand for us, we think. I think the strength of our defense may be in the defensive line, at defensive tackle. We have quite a bit of depth there with Corey Robinson and Mitch Milovich leading the way with a very strong freshman class. Offensively, Kerrigan Pennington was the starter at quarterback last year. He's back but he's being pushed a little bit by Burk Williams and others. Jamal Watkins at wide receiver … may be the fastest man in Division III football. He won the national championship in the 60-meter indoor and the 100-meter outdoor this year. We're going to try to find ways to get the ball in his hands. We're pretty strong at tailback with Kyler Jackson, who went to Hoover High School, and Justin Woolfolk. Those guys are really talented running backs. We've got some weapons.
ANC: What game do your fans have circled on your schedule?
TJW: I would say there are two games on the schedule. One is going to be the opener (at) LaGrange because everybody's excited about seeing the new product that's being put out there. Everybody wants to see the new staff and get a feel for the new way of doing things. Then I think a lot of them are curious about when we go back to Centre College in the last game of the year. They'll probably be picked to win the conference this year. It'll be good for us to see those guys. That program is kind of where we're wanting to be, eventually.
ANC: What is your lingering question?
TJW: I'd say the biggest lingering question is: Who's going to be the quarterback, the starting quarterback? Once we get that figured out, we'll be able to settle in and build our game plans around what his individual strengths are. And how soon can these freshmen grow up and actually get adjusted to the speed of the game at the college level, and buy-in and take ownership of the program?