The Maker: Whitfield Foods (Alaga and Yellow Label syrups), Montgomery
Raise your hand if you ever put a pat of butter on a plate, poured some Yellow Label syrup on top of it and then mashed it all together to create a sticky, creamy concoction waiting to be sopped up with a hot biscuit?
Raise your hand if your grandmother ever had to tell you to take it easy with the Alaga syrup you were pouring on your pancakes because she needed enough left over to make her magical pecan pie.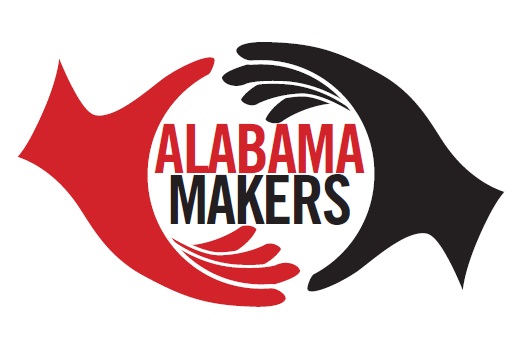 If you grew up in the South, you probably just raised your hand once or twice.
That's because memories like that go hand in hand with the two signature products made by Montgomery's Whitfield Foods Inc., a company that has been in business next to the Alabama River since 1906.
"There is a love and affection for this brand that goes very deep and people are very passionate," said Chris Ragusa, vice president of sales for Whitfield. "One of the things that I love is reading the comments on our website about how people love this syrup and how they grew up on it. So we're very proud of that and we want to try to introduce it to another generation of consumers that can love it just as much as their grandparents and parents did."
National maple syrup brands began competing with Alaga cane syrup and Yellow Label honey corn syrup many years ago. That was followed by a health-conscious movement that was opposed to sugars and syrups like Whitfield makes.
Whitfield Foods is the Alabama Maker behind Alaga cane syrup for more than a century from Alabama NewsCenter on Vimeo.
In 2017, the hope is that people have learned to enjoy good, quality products like Alaga and Yellow Label in moderation. So while you may not mash it with butter for a biscuit, you can add a few tablespoons to a peach and chicken recipe. You can't let it flow on your pancakes every day (though an occasional splurge might be fine) but you can mix it with vinegar and seasonings for a great salad dressing.
"We've got to bring some new users into our fold," Ragusa said.
Whitfield is partnering with Alabama chefs Stacy Lyn Harris and Clayton Sherrod to introduce recipes to a new generation that incorporates Alaga syrup in tasty ways.
"For the first 100 years of our existence it was known as, 'Put it on a biscuit. Put it on a pancake.' Of course, everybody knows nothing makes a better pecan pie than Alaga syrup," Ragusa said. "It's great for baking and it's great for breakfast. We want to introduce it as great for an essential ingredient for making meals."
While the company is focused on its future and expanding the brand, Whitfield CEO Les Massey said it is proud of its 111-year history.
"There aren't a lot of companies in the state that can say that," Massey said of being in business for more than a century. "The company is very proud of its heritage."
The company founder's wife was from Alabama and he was from Georgia, so they named it Alaga (a combination of the abbreviations for both states) to reflect their sweet love for each other.
In the 1920s, the company got into the pickle business and the Whitfield Pickle Company was a very popular brand for many years. The company sold the pickle business in the 1970s and got into contracted manufacturing of drinks and other products, which now makes up the bulk of the business.
But back in the day, Alaga was king at the company. By the mid-1900s, the syrup was everywhere east of the Mississippi River. Baseball greats Hank Aaron and Willie Mays would advertise Alaga syrup as did singer Nat King Cole.
"Our name has resonated for over 100 years throughout many parts of this country," Massey said. "It's not necessarily just an Alabama or Southeastern product."
It purchased Yellow Label several years ago and is now home to two Southern iconic brands.
You can still find Alaga and Yellow Label as far south as Miami and as far north as New York and New Jersey. Fans have kept the brand in demand in cities like Chicago and Detroit, and it is distributed to places like Kansas City and Texas.
The company has added pancake and waffle syrups over the years with a maple, a butter maple and a mix of cane and maple. Its latest offering is Alaga Southern Seasoning Hot Sauce, which mixes a cayenne pepper-based hot sauce with a touch of cane syrup that makes for a smooth, less acidic hot sauce for everything from hot wings to spicing up steamed broccoli.
The products can be found in nearly every grocery store in Alabama.
Despite the challenges, Whitfield Foods is finding its place in a South that is losing its love for syrup-covered biscuits. Ragusa said that's because the nearly 100 workers inside the walls of the Montgomery plant believe in each other and what they are making together.
"As a company they put family first and faith. To work here is a blessing," Ragusa said, noting that many workers have been there for more than 40 years. "When people support Alaga syrup, they're supporting an Alabama company that truly has the same values that our state is very proud of."
The Product: Alaga cane syrup; Yellow Label honey-based corn syrup; Alaga Pancake Syrup (maple, butter maple and maple mixed with cane syrup); Alaga Southern Seasoning Hot Sauce.
Take Home: A 40-ounce jar of original Alaga syrup (prices vary) so you can try out the recipes on the Alaga website.
Alaga is on Facebook.