Medical device company Baxter recently marked the completion of a $270 million expansion project that more than doubled the size of its Alabama production facility, along with its workforce.
The expansion brings the size of the Opelika facility to 400,000 square feet, roughly the size of seven football fields. Three years ago, Baxter broke ground on the project that added four production lines and 230,000 square feet to the facility.
Before the project's launch in 2014, a total of 170 people worked in Baxter's Opelika plant. This expansion will more than double that number, bringing the workforce to more than 350.
The project's completion was celebrated at a ribbon-cutting ceremony at the facility.
"I join Baxter in not only celebrating new jobs, but also in the fact that a business which already calls Alabama home is succeeding and expanding," Gov. Kay Ivey said.
"I don't want businesses in Alabama just to survive, but to thrive. I'm thankful Baxter continues to invest in our great state, and I'm proud that their products made right here in Opelika help to save and sustain lives around the world," she added.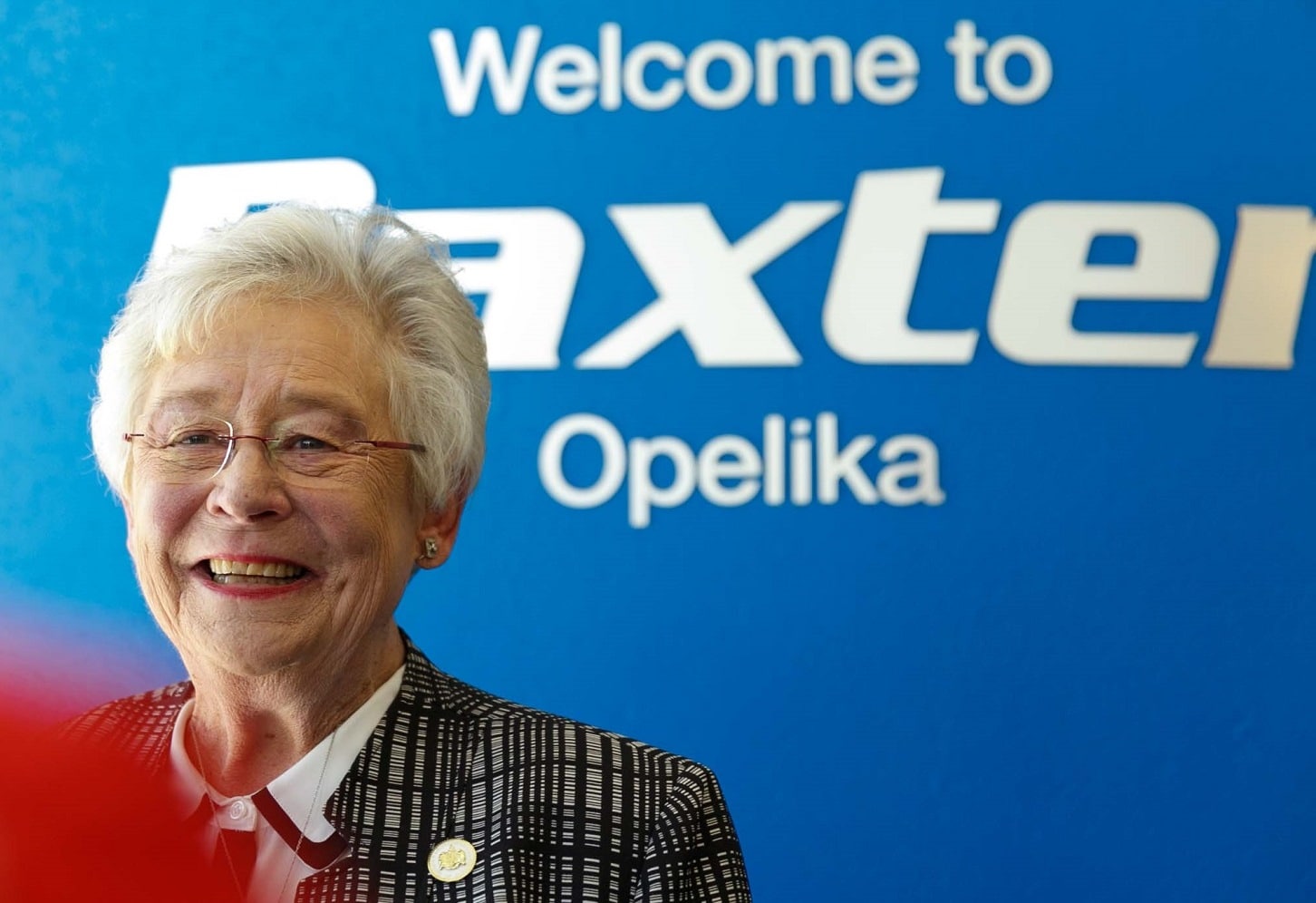 Helping patients
Baxter's expansion helps address the demand for treatment for people with end-stage renal disease. Baxter's Opelika plant uses advanced production technologies to manufacture dialyzers that are a critical component of dialysis treatment.
"This expansion more than doubles both the physical size and number of employees in Baxter's Opelika facility, allowing us to increase the production of life-sustaining dialyzers we produce for patients with end-stage renal disease," Baxter Opelika plant manager Rosalyn Rivera-Valentin said.
"This project was also an investment in the community where our employees live and work, and will ultimately support the hiring of more than 180 workers locally. We appreciate the collaboration with both state and local officials as well as the many other partners who were key to the success of this expansion."
Opelika Mayor Gary Fuller said Baxter's expansion project will bring long-lasting benefits to the east Alabama city.
"The investment in both the facility and in our people only helps to strengthen our local economy," Fuller said. "We are excited to continue our relationship with an organization that is leading the way in life-saving technologies for kidney patients."
This story originally appeared on the Alabama Department of Commerce's Made in Alabama website.