Auburn began the 2016 season with a tightly contested loss to coach Dabo Sweeney's squad on the Plains. Now Auburn faces those other Tigers in Game 2 of 2017 at 6 p.m. Saturday on ESPN.
"Obviously, it was a tough loss last year," coach Gus Malzahn said. "We've got a lot of guys back and all that. They happen to be the defending national champions."
Auburn's shortcoming in 2016 was an offense that seemed to flip quarterbacks every series. This year, Baylor transfer quarterback Jarrett Stidham will see if he knocked off enough rust from his game in Auburn's opening victory over Georgia Southern.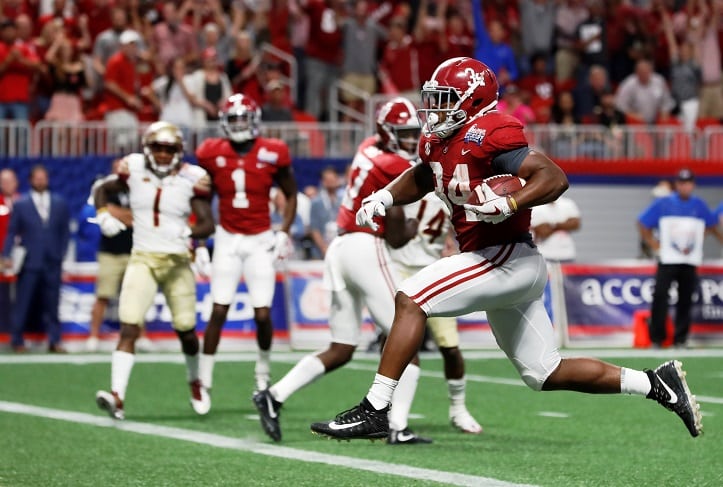 Alabama lost outside linebackers Christian Miller and Terrell Lewis for the rest of the season in their first-game win over Florida State. What does that mean as the Crimson Tide hosts Fresno State at 2:30 p.m. Saturday on ESPN2?
"It means what it means," coach Nick Saban said this week. "The next two guys have to step up. It creates opportunities for the other people in the program."
The FSU game took its toll on other Tide players. Starting outside linebacker Anfernee Jennings and starting inside linebacker Rashaan Evans have what Saban labeled "significant injuries," a sprained ankle for Jennings and a sustained groin for Evans. Those two are listed as questionable and will be day-to-day.
UAB has moved from The Return to "We're back." That difference was not lost on coach Bill Clark.
"A lot of that was almost a relief that we got this day past us," he said of the Blazers' 38-7 victory over Alabama A&M. "We're moving on to the next one."
That "next one" is UAB's first road game against Ball State at 2 p.m. Central in Muncie, Ind.
Hurricane Irma games
While the Blazers are on the road, Legion Field won't be idle. Due to Hurricane Irma, the UAB Department of Athletics and the City of Birmingham have booked a pair of college football games.
Conference USA's FIU and Alcorn State of the Southwestern Athletic Conference will square off at 8 p.m. on Friday. The teams were scheduled to play Saturday, Sept. 9, in Miami.
Saturday, New Hampshire and Georgia Southern will play at 3 p.m. on Saturday. The game was originally scheduled to be played at Georgia Southern, but due to the trajectory of Hurricane Irma, GSU and UNH have agreed to play the game in Birmingham.
Admission to those games is free.
In other college action:
West Alabama at Samford: This 6 p.m. Thursday kickoff pits the 1-0 Tigers against the 1-0 Bulldogs. Samford, which lead the series 10-6-1, moved up two spots to No. 17 in both the FCS Coaches poll and the STATS FCS poll.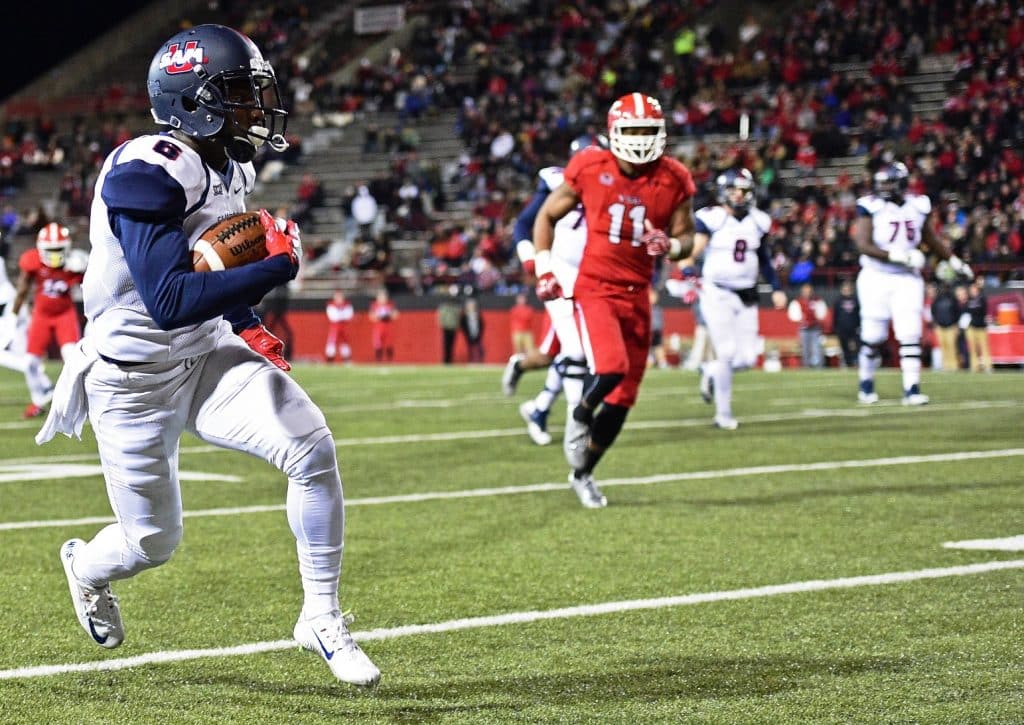 Oklahoma State at South Alabama: Coming off a 20-point opening loss to Ole Miss, the Jaguars welcome the Cowboys for their home opener at 7 p.m. Friday.
Jacksonville State at Georgia Tech: The Gamecocks step up to face the Yellow Jackets at 11:30 a.m. on Saturday in Atlanta. JSU is ranked fifth nationally in the Coaches Poll and the STATS FCS Top 25.
Tuskegee vs. Albany State in Phenix City: The Golden Tigers, ranked No. 23 in the NCAA American Football Coaches Association (AFCA) poll, face the Golden Rams Saturday in the annual Labor Day Classic. Kickoff is set for 4 p.m.
Miles at West Georgia: The Golden Bears will try to bounce back from their 29-point loss to Alcorn State, taking on the Wolves at 6 p.m. Saturday in Carrollton, Ga.
Alabama State at Troy: The Hornets and Trojans each enters this 5 p.m. Saturday contest with an 0-1 opening record.
Huntingdon at Birmingham-Southern: These Division III in-state rivals kick off at 6 p.m. Saturday. The Panthers come off a 29-25 win over LaGrange; the Hawks opened with a 38-24 loss to Guilford.
North Alabama: The Lions are off this week. They host Valdosta State in their Gulf State Conference opener at 6 p.m. Saturday, Sept. 16.
HIGH SCHOOLS
Class 7A: Hoover, No. 2 in the Alabama Sports Writers Association poll, welcomes No. 9 Mountain Brook.
Class 5A: No. 4 Carroll travels to Charles Henderson.
Class 4A: No. 6 Handley hosts No. 8 Tallassee.
Class 3A: No. 3 Ohatchee hosting No. 9 Randolph County.
Class 2A: No. 5 Elba travels to New Brockton.
Class 1A: No. 1 Maplesville is at Notasulga.
AISA: No. 7 Pike Liberal hosts Fort Payne.