September 8, 1908
Emory O. Jackson was born in Buena Vista, Georgia. Raised in Birmingham, the civil rights leader served as the editor of the Birmingham World, the largest black paper in Alabama, from 1941 to 1975. He gained a regional following through his syndicated column, "The Tip Off," which he used to advocate for civil rights and social justice. He joined the Birmingham chapter of the NAACP after serving in World War II, founded the organization's state conference, and led the challenge against local zoning laws that relegated African-Americans to certain neighborhoods. In 2012, a plaque honoring Jackson's memory was installed outside of his former office in Birmingham.
Read more at Encyclopedia of Alabama.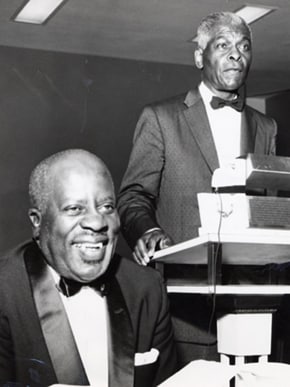 For more on Alabama's Bicentennial, visit Alabama 200.