Gov. Kay Ivey today announced that the maker of Clyde May's Alabama-style whiskey plans to consolidate operations in Troy, where the company will build an artisan distillery, rack houses and a bottling hub, as well as a tasting experience center designed to attract tourists.
Conecuh Ridge Distillery LLC's project calls for an initial investment of $13.6 million in the Pike County city, where it expects to employ 50 people in the fifth year of operation. The average annual wage for those jobs is around $54,000.
"Today's announcement affirms that our state's sound business climate is a positive attraction for companies looking to find a home. We are glad Conecuh Ridge Distillery has chosen Troy for their operations center," Ivey said.
"In addition to the 50 jobs being created, we are excited about the potential economic impact this company will have in Pike County as this becomes a tourist destination for the official spirit of Alabama," she added.
Homecoming
The company's plans to consolidate its operations in Pike County represent a homecoming of sorts for the brand, which is named for Clyde May, a celebrated moonshiner who began making his high-quality whiskey in the area back in 1946."We continuously market our Clyde May's brand in the spirit of our founder, Clyde May," said Roy Danis, president and CEO of Conecuh Ridge Distillery. "His values of quality, integrity and craftsmanship are the building blocks of our company today.
"Coming home to Troy, Alabama, where the brand got its start, reinforces these values and makes all of us who work for this great brand so very proud," Danis added.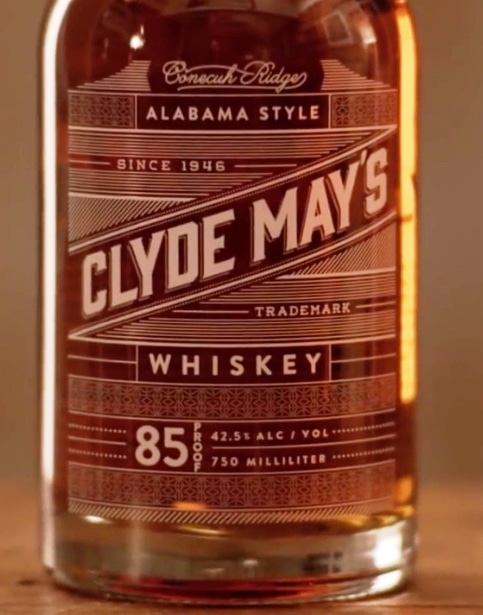 'Project Clearwater'
The Long Island, New York-based company supplies its products throughout the United States and will make the Troy facility its distilling and bottling headquarters, according to Vince Perez, a project manager for the Alabama Department of Commerce who supported the recruitment of what was codenamed "Project Clearwater."
One of the objectives of Conecuh Ridge Distillery's project was to develop an artisan distillery in Alabama so that fans and connoisseurs of the company's products could experience the craftsmanship that goes into making Clyde May whiskey, Perez said.
"Becoming the home of the Clyde May brand is a great opportunity for Troy," Alabama Tourism Department Director Lee Sentell said. "Making a premium product in a site that will become a tourist destination is a great strategy. We look forward to working with Troy and the distillers for this venture to become a success."
Troy Mayor Jason Reeves said the city is excited to welcome Conecuh Ridge Distillery home to Alabama.
"As mayor you work and hope for large capital investment in your community that creates good-paying jobs; this project does not only that but will create a destination location," Reeves said.
"This will be a creative addition to Troy's diverse manufacturing base as well as another wonderfully unique reason to visit Troy."
This story originally appeared on the Alabama Department of Commerce's Made in Alabama website.