Alabama is on top of college football, the No. 1 team in the polls, but coach Nick Saban wants his players to focus on the smaller picture.
Speaking to – and through – the media in a press conference this week, Saban asked each player to think of himself as a stock.
"Has my stock gone up based on the way I played in the first two games?" he asked. "Or are there things I need to work on to get better? I think that hopefully most of the players would say, 'At this point, I need to be working to get better.' That's certainly how I feel as a coach."
Crimson Tide players will try to rise individually and collectively as they host Colorado State at 6 p.m. Saturday on ESPN2.
Gus Malzahn told media this week his Auburn offense "didn't get it done" in its 14-6 loss to defending national champion Clemson. He cited the new offensive coordinator, new quarterback and two new players on the offensive line among the challenges of a squad that gained only 117 yards of offense and yielded 11 sacks of quarterback Jarrett Stidham.
"It's just going to take a little time," he said. "Like I said after the game, we are going to be a good offense. You'll see that group improve each week."
The next chance to improve comes at 3 p.m. Saturday against Mercer on the SEC Network Alternate channel.
UAB coach Bill Clark was pleased with the attitude of his Blazers following their 51-31 loss at Ball State.
"They came back with their heads up after the game," he said. "Hopefully, we'll be the better for it."
The rebirth of UAB football continues as the Blazers host Coastal Carolina at noon Saturday at Legion Field.
In other college action: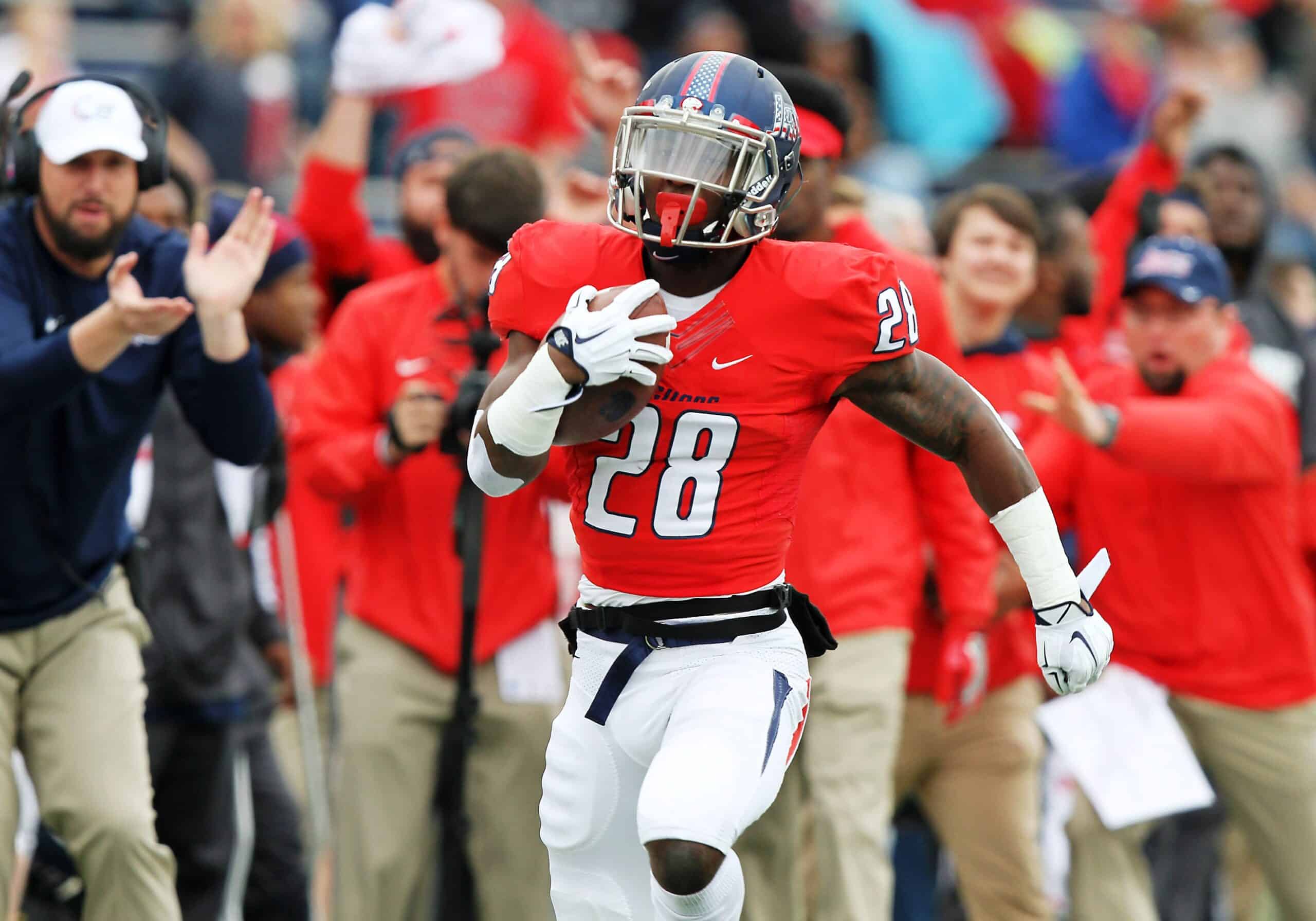 Alabama A&M at South Alabama: The Bulldogs have been outscored 80-7 in going 0-2. Now they face the Jaguars, who are hosting Parents Weekend after losses to Ole Miss (47-27) and Oklahoma State (44-7). Kickoff is at 6 p.m. Saturday.
Miles College at Fort Valley State: The Golden Bears have been outscored 95-28 through two games, both losses. They'll try to get on the winning track at 5 p.m. Saturday.
Mississippi College at West Alabama: After falling 49-41 at Samford, the Tigers look to get back into the win column at 6 p.m. Saturday at home against the Choctaws.
Samford at Georgia: The Bulldogs have averaged 38.5 points in wins over Kennesaw State and West Alabama. They'll need at least that much punch as they face a contender in the SEC East at 6:30 p.m. Saturday on the SEC Network Alternate channel.
Kennesaw State at Alabama State: The 0-2 Hornets will try to notch their first win against the Owls at 7 p.m. Saturday.
North Carolina Wesleyan at Huntingdon: Coming off a 45-38 win over in-state rival Birmingham-Southern, the Hawks begin their conference schedule at 1 p.m. Saturday.
Birmingham-Southern: The Panthers are idle this week before traveling to Rhodes on Sept. 23.
Jacksonville State: The Gamecocks, who fell 37-10 at Georgia Tech, are also sitting out this week before hosting Liberty.
North Alabama at Valdosta State: The Lions have had two weeks to get over their 8-7 loss to Texas A&M-Commerce. They'll look to get first-year coach Chris Willis his first win against the Blazers at 6 p.m. Central.
HIGH SCHOOLS
Class 7A: Hoover, No. 2 in the latest Alabama Sports Writers Association ranking, renews its in-town rivalry by traveling to No. 6 Spain Park in Region 3.
Class 6A: Pelham hosts Helena in Region 3.
Class 5A: No. 1 Briarwood Christian welcomes No. 5 Wenonah in a battle of unbeatens in Region 5.
Class 4A: No. 1 UMS-Wright goes on the road to play No. 4 Andalusia.
Class 3A: No. 10 Hillcrest-Evergreen travels to No. 8 T.R. Miller.
Class 2A: Tarrant hosts Falkville in Region 7.
Class 1A: No. 6 Marengo is at No. 5 Sweet Water.
AISA: No. 2 Escambia Academy is at No. 6 Jackson Academy.