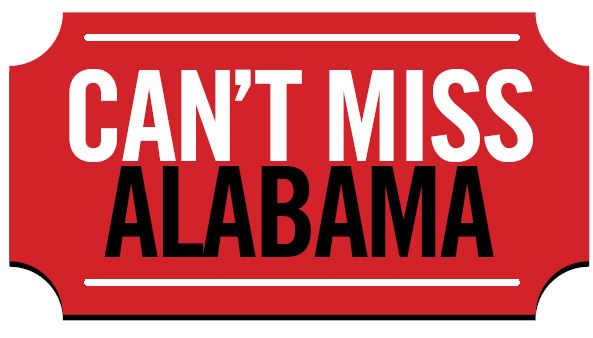 End the summer on a high note at these great concerts and shows.
Land Aid benefits FWLT
Land Aid 2017 Promo Video (Final) from Come Together Create on Vimeo.
You will not want to miss the Land Aid concert at the Avondale Brewery. This is the 9th annual flagship event benefiting the Fresh Water Land Trust. The music event will feature Nashville's Wild Feathers rock band. Their 2013 self-titled album was No.1 on Billboard's Heatseekers chart. Other musical acts include Nashville-based bands, The Delta Saints and David Borné. Tickets are $20 in advance and $30 at the door. The concert is Friday, Sept. 15. The doors are open at 6:30 p.m. and the concert begins at 7:15 p.m. Learn more at http://www.freshwaterlandtrust.org. Follow on Facebook and Instagram. Click for tickets.
Mary J. Blige in concert
Mary J. Blige fans will enjoy the "Strength of a Woman Tour" this weekend. Blige, who is a singer, songwriter and actress, is known for hit songs, "Be Without You," "Real Love," "Just Fine," "What's the 411?" and "Not Gon' Cry." Blige has been featured in several movies: "How To Get Away With Murder," "Empire" and "The Wiz Live!" Her upcoming movie, "Mudbound," will premiere on Netflix and will be in theaters Friday, Nov. 17. The concert is at the Birmingham-Jefferson Convention Complex Friday, Sept. 15 at 8 p.m. Click here for tickets.
Sheila E. in concert
Drummer, percussionist, singer, actress and author Shelia Cecelia Escovedo, known as Sheila E., will perform at Birmingham's Alys Stephens Center Friday, Sept. 15. Her hit songs include "The Glamorous Life," "The Belle of St. Mark" and "Sister Fate." Before starting a solo career, Sheila E. performed with Prince, Ringo Starr, George Duke, Alphonso Johnson, Lionel Richie, Marvin Gaye, Diana Ross and Herbie Hancock. Tickets range from $39 to $59.
Riverfest
Some of the best barbecue can be found at Riverfest 2017. Barbecue teams from around the state and country will compete in the Alabama Barbecue Cookoff presented by the Decatur Jaycees. The winning team will be awarded a $20,000 cash prize. Live music and kid's activities are among the many events planned. The free event is Sept. 15-16 at the Ingalls Harbor Pavilion at 802-A Wilson St. in Decatur.
Taste of Mountain Brook
Sample some of the best restaurants Mountain Brook has to offer. Eateries will include a variety of restaurants from Stone Hollow Farmstead to Taziki's to Grand Bohemian. The proceeds will benefit the city of Mountain Brook. Tickets are $20 and children under 12 are free. Taste of Mountain Brook is Sunday, Sept. 17 from 11:30 a.m. to 1:30 p.m. A rain date has been set for Sunday, Sept. 24 from 11:30 a.m. to 1:30 p.m. Purchase tickets here.
Saint George Middle Eastern Food Festival
Thousands are expected to attend the Saint George Middle Eastern Food Festival. Explore food, dance and music through a variety of cultural-related activities. Proceeds will benefit local charities. Click here for the menu. For delivery orders, call 205-492-9621 or email [email protected]. Drive-through service is 11 a.m. until 7 p.m. The festival is Sept. 14-16 from 10:30 a.m. to 9 p.m. Learn more about the Saint George Melkite Greek Catholic Church located at 425 16th Ave. S. in Birmingham.
Trucks by the Tracks
Come with a huge appetite to Railroad Park's Trucks by the Tracks. Thirty food trucks and carts will serve chicken, cuisine, sandwiches, burgers, poboys, popsicles, snowballs, ice cream sandwiches, beer and more. Food zones are located on 1st Avenue South (closed to traffic between 17th and 18th Streets) and on Powell Avenue inside the park. Entertainment includes WRAY, Josh Vasa, Eugenius Neutron and Michael Hamm. Proceeds will go to the revitalization of Birmingham. Tickets are $5 in advance and $8 at the gate. Entry gates are located on 1st Avenue South at 17th and 18th Street. ATM machines will be accessible. Attendees must pay food trucks directly for purchases. The family affair is Sunday, Sept. 17 from 11 a.m. to 5 p.m. A limited number of VIP tickets are available. To learn more about VIP availability, click here.
Honda Championship of Alabama
Honda Championship of Alabama presents MotoAmerica motorcycle racing Sept. 15-17 at Barber Motorsports Park. The entire family will enjoy Superbike, Superstock 1000, Supersport and Superstock 600 classes. Follow this link for ticket information. For more details, visit www.barberacingevents.com, call 205-298-9040 or email [email protected] Go here for the complete schedule.
Jazz in the Park
Listeners of all ages will enjoy the Jazz in the Park concert series Sunday, Sept. 17 from 6 p.m. to 9 p.m. at Big Spring Park in Huntsville. The concert series is traveling across the state featuring a variety of concerts. Norris Jones and Brian Simpson are the featured musicians for the event. Admission is free. Click here for the complete schedule. Call 205-616-1735 or visit magiccitysmoothjazz.com/. Follow Jazz in the Park on Facebook for inclement weather and other notifications.