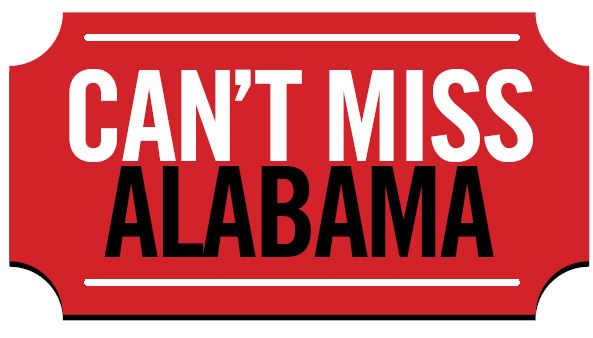 Here is a sneak preview of some of the many events planned for autumn.
The Woodlawn Street Market is Saturday, Sept. 23 from 10 a.m. until 4 p.m. This is part three of a four-part series, which began in the spring. The marketplace will showcase produce, food vendors, homegrown restaurants, retailers and more.
To learn more, follow the Woodlawn Street Market on Facebook.
One of the best shows on ice is in Birmingham through Sunday, Sept. 24 at the Birmingham-Jefferson Convention Complex. Disney will entertain you with "Finding Dory," "Inside Out" and "Frozen."
See Cinderella, Ariel, Rapunzel and other Disney characters.
Showtimes are Friday at 10:30 a.m. and 7 p.m.; Saturday 10:30 a.m., 2:30 p.m. and 6:30 p.m.; Sunday 1 p.m. and 5 p.m.
Tickets start at $15.
Call 800-745-3000 to purchase tickets by phone or 866-248-8740 for group sales.
Count on great food and fun at Homestead Hollow in Springville Sept. 22-24 from 9 a.m. until 5 p.m. Demonstrations of blacksmithing, wood stove cooking, quilting, soap making, whiskey making and other activities will show what it was like to be a pioneer and early settler. Antique and vintage products are new this year. Entertainment includes live music, face painting and children's activities.
Adult tickets are $8, children ages 3 to 12 are $4 and age 2 and under are free.
Homestead Hollow is located at 1161 Murphrees Valley Road in Springville.
For more details, call 205-467-3681, 205-467-2002 or email [email protected].
Listeners of all ages will enjoy the Jazz in the Park concert series Sunday, Sept. 24 from 6 p.m. to 9 p.m. at Big Spring Park in Huntsville. The series is traveling across the state featuring a variety of concerts. Roland Gresham and Four80East are the featured musicians for the event. Admission is free. Click here for the complete schedule.
Call 205-616-1735 or visit magiccitysmoothjazz.com/. 
Follow Jazz in the Park on Facebook for inclement weather and other notifications.
Celebrate the 29th annual Jubilee Festival of Arts Sept. 23-24 from 10 a.m. to 5 p.m in the city of Daphne. Festivalgoers will see arts and crafts, culinary art and kid's art. The festival will showcase the "Southern Makers," which includes candle pouring, wood turning and painting demonstrations. Enjoy the new amateur and professional chef competition. Chefs who qualify may compete in the Sandwich Competition and Preferred Chef Challenge. Admission is free.
For more information about the Jubilee Festival of Arts, call Liz Thomson at 251-928-6387 or email [email protected].
More than 30 local restaurants will participate in the Breakin' Bread Food, Wine and Beer Festival in Birmingham. Enjoy unlimited samples of food, wine and beer. The festival includes cooking demonstrations, kids' zone and live music. Proceeds will benefit the Jones Valley Teaching Farm's Woodlawn High School Urban Farm project.
Admission is $35 and VIP tickets are $99. Children 12 and under are free with an adult.
For the complete list of participating restaurants, click here.
Breakin' Bread Food, Wine and Beer Festival is Sunday, Sept. 24 from 1 p.m. until 5 p.m. at Sloss Furnaces.
The 45th annual Birmingham Greek Festival is featuring food, pastries and wine Sept. 21-23. Experience Greek culture through music, food, dance and art. Drive-through service is available from 10:30 a.m. to 7 p.m. There is no need to call to place an order before arriving. Food can be ordered in any quantity. Cash, check and most credit cards are accepted. Tours of the Holy Trinity – Holy Cross Greek Orthodox Cathedral are from 10 a.m. to 9 p.m. Proceeds benefit Magic Moments, The Bell Center, the Exceptional Foundation, the Ronald McDonald House, Firehouse Shelter, Alzheimer's of Central Alabama, Pathways, Family Connection, Wellhouse, Jimmie Hale Mission and Greater Birmingham Ministries.
Parking is at the former Liberty National building on 20th Street South. Click for the menu and here to order online. Greek dance performances are Thursday through Saturday.
Follow this link for the complete schedule.
Call 205-716-3088 for more details or visit www.bhamgreekfestival.com.
For driving directions, enter 4th Avenue South and travel north toward 3rd Avenue South to downtown Birmingham.
The 63rd annual Cullman County Fair is underway through Saturday, Sept. 30. Entertainment includes Skin and Bones Comedy, Pitman Magic, WKUL Talent Show and Tone Tone the Clown.
Enjoy a variety of pageants: Miss Cullman County Fair Queen 2017, Tiny Fair Princess, Petite Fair Princess and the Little, Junior and Teen Princess.
Dogs, horses, goats, sheep, rabbits and cattle shows are among the many exhibits planned.
To learn more about the fair, visit www.cullmanfair.com.
For more details about the Cullman County Fair, call 256-734-0661.