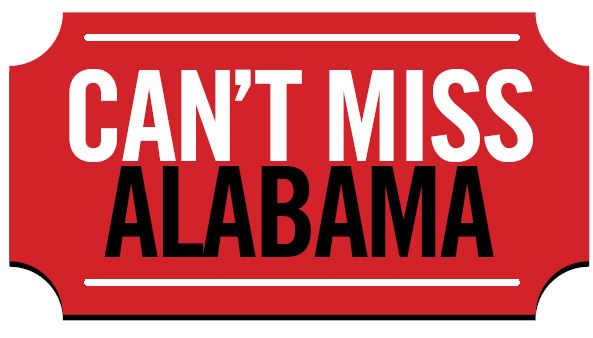 Celebrate fall at a festival nearest you.
Don't miss Brazilian Day in Birmingham Saturday, Oct. 7 from 11 a.m. to 6 p.m. Learn more about the Brazilian culture through food, music, art and dance. Live music, children's activities, Brazillian jiu-jitsu presentation and food are some of the many events planned. Proceeds will support national and international missionaries, including transportation services provided by the Horizon Church. Admission is free. Call 407-920-2596 or email contact@braziliandaybirmingham.com. Horizon Church is located at 2345 Columbiana Road in Vestavia.
It is time again for the Southern Women's Show at the Birmingham-Jefferson Convention Complex Oct. 5-8. The four-day event features fashion trends, family fun, health and beauty tips, wine samplings, cooking demonstrations, shopping tips, giveaways and more. Tickets in advance are $8, online are $6 and children ages 6-12 are $6. The hours are Thursday 10 a.m. to 7 p.m., Friday 10 a.m. to 8 p.m., Saturday 10 a.m. to 7 p.m. and Sunday 11 a.m. to 5 p.m. For information, call Beth Anderson at 800-849-0248, ext. 107 or email banderson@southernshows.com or Taylor Peavey at 800-849-0248, ext. 115 or email tpeavey@southernshows.com.
One of the country's largest motorcycle events, the 13th annual Barber Vintage Festival is Oct. 6-8. Enjoy the fan zone, which includes motorcycle rides, a parade, motorcycle dealers, bike and stunt shows, food vendors and family fun. Go here for the event schedule. Visit the website for ticket information. For more details, call info@zoommoto.com.
Treat yourself to beer, food and football at the Festival of Flavor Saturday, Oct. 7 from noon to 5 p.m. in Foley. Taste a variety of food samples while watching football. There will be a kickoff dinner Thursday, Oct. 5 at the Wolf Bay Lodge. Go here to learn more about the dinner. Tickets range from $5 to $60.For more information, contact Rachel Spear at rachel@southbaldwinchamber.com or Kylee Raulerson at kylee@mylocalchamber.net, call 251-943-3291 or follow the event on Facebook. The festival is located at 112 West Laurel Ave.
The 53rd annual October Harvest Festival is Oct. 6-7 from 8 a.m. to 6 p.m. The festival will headline the Bama Land Band, a country and southern rock music group, antique car and tractor shows, arts and crafts, moon pie eating contests, rides, games and an inflatable kid's zone. Admission is free. For more information, call 256-593-8154 or email boazchamber@gmail.com. October Harvest Festival is on Railroad Avenue, Bartlett Avenue, Main Street, West Mill Avenue and West and East Mann streets.
There is great fun for all at the Alabama Butterbean Festival Oct. 6-7 in Pinson. The festival received recognition in the Guinness World Records for the largest pot of baked beans. The family friendly event will entertain with live music, fireworks, carnival rides, 5K race, food vendors, car show and arts and crafts. Mr. and Mrs. Butterbean will make a special appearance. Admission is free. The hours are Friday from 6 p.m. to 10 p.m. and Saturday 9 a.m. to 4 p.m. For more details, call Ronnie Dixon at 205-390-1952 or Becky Johnson at 205-529-7247.
Celebrate the German heritage at the Cullman Oktoberfest Oct. 4-8. Country music singer Riley Green is the headlining artist. Green is known for "All Along," "County Line" and "Atlantic City." He will perform Friday, Oct. 6 from 10:15 pm. until midnight. Enjoy dancing, dog and car shows, a beer garden and the Miss Oktoberfest pageant. Entertainment includes a variety of live bands, including bluegrass, country and rock and roll music, arts and crafts and children's activities. The proceeds will go toward promoting tourism in Cullman. Admission is free. Oktoberfest is located at 211 2nd Ave. NE in Cullman. For more information, call 256-739-1258, 256-727-0949 or email oktoberfest@cullmal.gov.
Wine and food connoisseurs will enjoy Western's Wine and Food Festival Friday, Oct. 6 from 6 p.m. to 9 p.m. at the Birmingham Zoo. More than 500 wines will be for sale. The fundraiser includes entertainment for everyone, which includes carousel rides and zoo animals. Proceeds will benefit the Birmingham Zoo, the Emmet O'Neal Library, East Lake initiative and the Junior League of Birmingham. Tickets range from $55 to $85. Call 205-879-1746 or email wine07@westernsupermarkets.com for more information. The festival is located at the Birmingham Zoo at 2630 Cahaba Road.