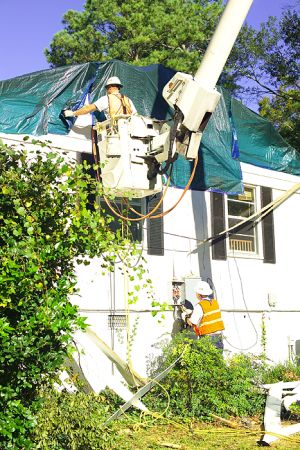 Ten years ago, on Sept. 16, 2004, Hurricane Ivan made landfall on Alabama's Gulf Coast. The massive storm left more than 825,000 customers without power – the largest number of outages in the history of Alabama Power.
Ivan damaged 3,365 poles and 1,343 transformers. About 35 percent of the company's distribution feeders and 20 percent of the company's transmission system were also damaged.
Despite the challenges, Alabama Power employees and contract crews, assisted by utilities from 28 states, were able to restore service to 99 percent of customers within eight days.
To see images of Hurricane Ivan and its aftermath, and the company's enormous restoration effort, click here.
–Michael Sznajderman