News that Birmingham will host the 2021 International World Games has business leaders in the state excited about the potential to lure more foreign investment and create jobs in Alabama.
"In economic development, you are always looking for opportunities to raise your visibility among foreign countries with businesses considering investing in the U.S. and creating jobs here," said Patrick Murphy, project manager with Alabama Power Economic and Community Development. "With the World Games, we will get that visibility as a state and as a metro area. The attention that we will receive gives economic development the opportunity to tell the story of our region and state, which is exactly what we want."
The Greater Birmingham Convention and Visitors Bureau estimates the 2021 World Games will have a $256.5 million economic impact on Alabama. More than 4,000 athletes from more than 100 countries are expected to participate.
Birmingham has 26 existing venues that have been identified to host different events.
The Road to 2021
On Jan. 22, José Perurena, president of the International World Games Association, revealed at a press conference in Switzerland that Birmingham will host the 2021 World Games. After a bidding process that started in early 2014, Birmingham won the games over fellow finalists Lima, Peru and Ufa, Russia. This will be the first time the games have been held in the U.S. since the inaugural 1981 World Games in Santa Clara, Calif.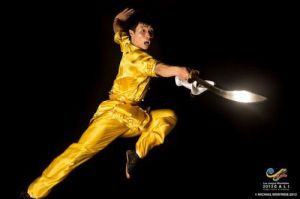 "We are happy to showcase our sports in Birmingham in July 2021, and we are sure that we will be offered optimal conditions for our sportsmen and women there," Perurena said. "All the bids we received were of very high quality, and it was not easy for us to reach a decision. We have to deliver nothing less than outstanding World Games. We are convinced that Birmingham will exceed these expectations."
Alabama Secretary of Commerce Greg Canfield said the World Games are an indicator of a new energy in Alabama's largest city.
"We're becoming a state that is becoming more well known in terms not so much of our history, but in terms of what our vision is and in the direction that we're headed into the future and the fact we are a state that has very real relevance in the world today in terms of economic development opportunity, in terms of cultural exchange opportunities," Canfield told Alabama Power NewsCenter. "I think this is really a great benefit to the city of Birmingham and it really shows such strong leadership and commitment to helping move this city forward in ways that it hasn't had the opportunity to do until recently."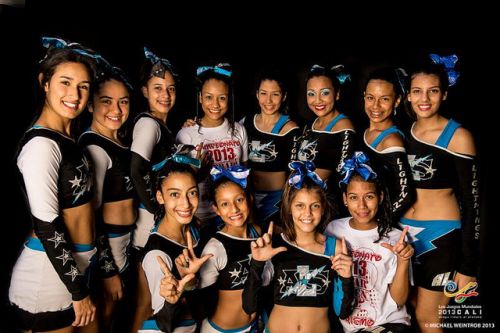 The next world World Games will be in 2017 in Wroclaw, Poland. The World Games flag will be handed over to representatives of Birmingham during the closing ceremony on July 30, 2017.
World Games officials were impressed with the united front that business and government leaders showed during their visit to Birmingham in October 2014, which included a stop at Alabama Power Corporate Headquarters.
"Welcome to Birmingham and welcome to Alabama Power Company," CEO Mark Crosswhite said at the meeting last year. "We hope you find all you are looking for here, including the support the business community has for this venture."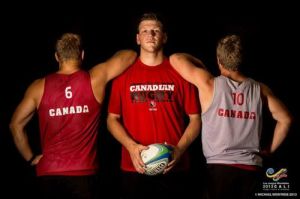 Max Bishop of the organizing committee took notice.
"I don't think I've ever been in the presence of so many distinguished CEOs at one time," said Bishop, vice president of the World Games executive committee, during the gathering hosted by Alabama Power. "It is obvious Birmingham is making a very serious bid for the 2021 World Games. I'm always impressed in America how the corporate entities rally around to support the community."
The corporate community will be among those providing an estimated $75 million needed to prepare Birmingham to host the games.
–Mike Tomberlin