President Barack Obama and his family, as well as former President George W. Bush and his wife, and nearly 100 members of Congress, are expected to join tens of thousands of visitors in Selma this coming weekend to commemorate the 50th anniversary of the historic marches that led to passage of the 1965 Voting Rights Act.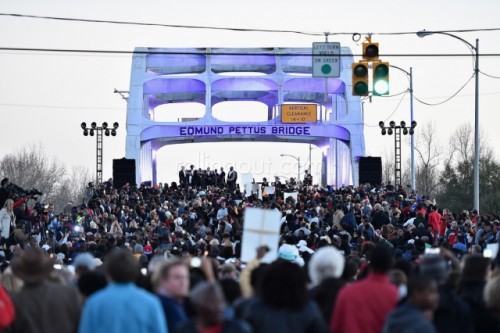 The President and Mrs. Obama, along with their daughters Sasha and Malia, are scheduled to visit Selma on Saturday, along with Bush and former first lady Laura Bush.
The visit comes 50 years after "Bloody Sunday" – the day 600 peaceful voting rights marchers on their way to Montgomery were beaten by state troopers and local law enforcement officers on Selma's Edmund Pettus Bridge.
Brutal scene sparked national outrage
Scenes from that violent attack, broadcast on network television, shocked the nation. Two days later, a second march led by the Rev. Martin Luther King Jr. was aborted when leaders feared a second assault by law enforcement.
Two weeks later, on March 21, 1965, a much larger group of marchers, armed with a federal court order and protected by Army soldiers and a federalized National Guard, moved successfully beyond the bridge toward the state capital. By the time they arrived on March 24, they were 25,000 strong.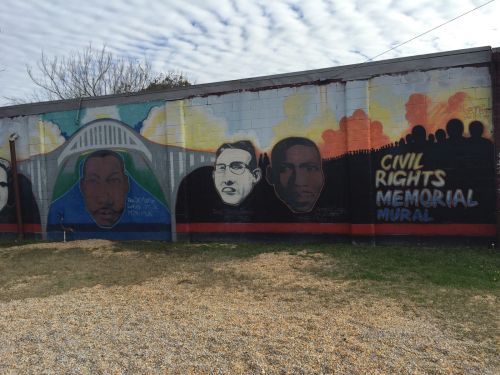 Massive crowd expected for commemoration
As many as four times that number are expected in Selma this weekend for the Bridge Crossing Jubilee, with a host of events taking place in the city, as well as in Lowndes County and Montgomery. They range from lectures, to theatrical productions, to musical performances. Many of the events are free.
Alabama Power and the Alabama Power Foundation are among those helping support this weekend's commemoration and other related events that began earlier this year and will continue over the next few weeks. A reenactment of the final, Montgomery leg of the historic march, culminating with a rally at the state Capitol, is scheduled for Wednesday, March 25.
To learn more about the commemorative events taking place this weekend, and in the days following, please visit the following websites:
Dream Marches On
This site offers a wealth of information, travel tips and recommended "things to do" while visiting Selma and nearby communities for the commemoration. Visit http://dreammarcheson.com/.
---
Alabama Travel 
This site also provides a comprehensive event calendar listing for Selma and surrounding cities.                         Visit http://alabama.travel/upcoming-events/bridge-crossing-jubilee.
---
Selma 50th
In addition to a schedule of events, this site features travel discounts and links, and a full listing of national leaders working to organize the commemoration. Visit  www.selma50.com.
 –Michael Sznajderman