Last weekend's Honda Indy Grand Prix of Alabama proved again that open-wheel racing prompts visitors to open their wallets, boosting the Birmingham area economy by an estimated $33 million.
More than 75,000 fans came to Barber Motorsports Park April 24-26, a slight increase over 2014.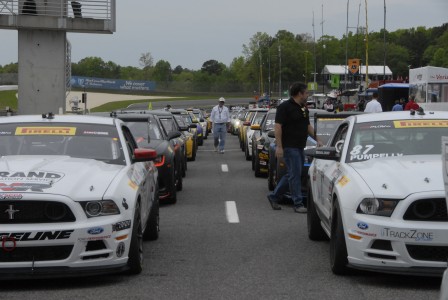 "We sold tickets in 48 states and five countries," said Gene Hallman, CEO of Bruno Event Team, whose Zoom Motorsports handles marketing and management for Barber Motorsports Park. "The economic impact of the race was carefully estimated by the Greater Birmingham Convention & Visitors Bureau at $33 million. The race is used by Honda, our title sponsor, to highlight the great work that is being done by Alabamians in Lincoln."
Honda Manufacturing of Alabama's $2 billion auto plant in Lincoln employs more than 4,000 workers and is capable of producing 340,000 Honda Odyssey, Pilot and Ridgeline and Acura MDX vehicles and engines every year.
The Indy Grand Prix of Alabama put the state in the global spotlight among racing fans. NBC Sports gave the race national coverage, and prominent shout-outs included David Letterman, who called Barber Motorsports Park a "beautiful racetrack" when he congratulated his racing team and driver Graham Rahal for a second-place finish.
NBC Sports contributor Tony DiZinno called the race an "instant classic" and joined others in his praise for what Birmingham businessman George Barber has built in Birmingham.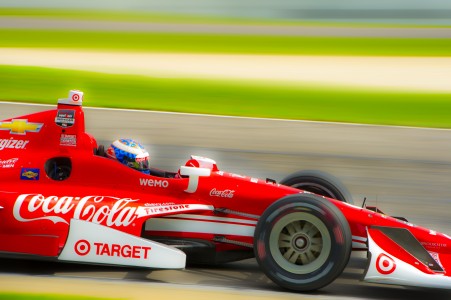 "Both on TV and in person, Barber Motorsports Park remains an immaculate facility – no stone is left unturned in ensuring its presence as one of the best circuits in North America," DiZinno wrote on the NBC Sports Motorsports Talk blog. "In six years, IndyCar has established a foothold in what should have been an unlikely place, and while the fan numbers aren't as huge as in Long Beach (Calif.), there's still a distinct enough presence around the grounds to make it feel like a big deal. Chamber of Commerce weather, certainly on Sunday, also paid dividends. Barber isn't mentioned – yet – among the best races on the calendar every year, but given the facility and level of racing we saw Sunday, it should be."
It's praise like that that is helping improve the Birmingham area's image among global racing fans, according to Jim Smither, president of the Greater Birmingham Convention & Visitors Bureau.
"As the only Indy race in the Deep South, the Grand Prix of Alabama is one of our stellar sporting events," Smither said. "The publicity is significant – the race is televised internationally in more than 100 countries."
Rick Davis, the head of economic development for the Birmingham Business Alliance, said the annual race elevates Birmingham's profile.
"It's a positive for our image," Davis said. "If you look at this place, this is the Augusta National of racing venues, and the drivers and the spectators love it. In addition to the race, Barber Motorsports Park is home to the North American Porsche Driving School, and Mercedes-Benz USA is running on the Barber Proving Grounds."
— Michael Tomberlin