The return of the University of Alabama at Birmingham's football program next year could be a major score for the school's national image.
UAB President Ray L. Watts announced Monday the school will reinstate football, bowling and rifle after announcing in December the programs would end.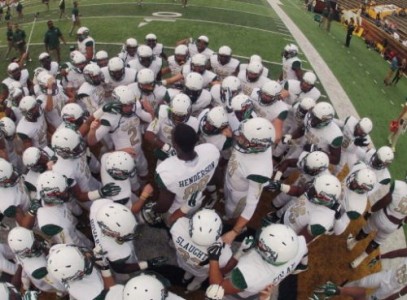 Gene Hallman, chairman of the Alabama Sports Foundation, said the reversal could mean big things for UAB and what started as a local groundswell could catch on nationally.
"America loves an underdog," Hallman said. "We love a great comeback story. This is the stuff movies are made of. There is now a tremendous amount of awareness of this program."
After an outpouring of support, and new funding from private and public sectors, Watts said his mind was changed.
"Given the broad base of support never before seen, as of today, we are taking steps to reinstate the football, rifle and bowling programs," Watts said Monday. "I am forwarding documents to Conference USA and the NCAA notifying them that UAB plans to remain (a Football Bowl Subdivision) program and a full member of C-USA."
Increased awareness is something College Sports Solutions said would come with the reinstatement of football in its review of UAB Athletics released last month.
"We do believe that if a decision is in fact made to reinstate these sports, it would foster much goodwill and stimulate a substantial amount of spiritual and financial support from alumni, donors, ticket holders, friends, students, faculty and the community," CSS wrote in the executive summary of the report. "It could create a unique opportunity, not only through that support, but also through unprecedented positive national attention to the university."
Watts said Monday the decision was reached in December to kill the sports because the university's subsidizing of the Athletic Department doubled from $10 million in 2006 to $20 million last year. That, along with the changing healthcare landscape and decreased support from the state and federal governments made the cost-cutting move necessary.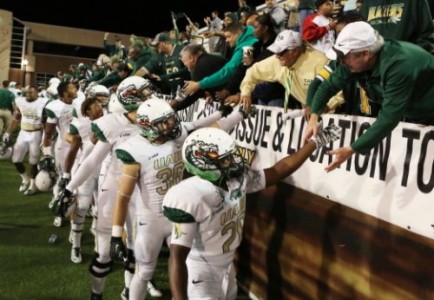 Fundraising efforts ended up garnering commitments of $17 million from the City of Birmingham, alumni, supporters and students. That was enough to make reinstating the sports viable, but Watts said there are still thresholds that need be met in order to bring the sports back next year.
"We will work with all involved to set a reasonable fundraising timetable that provides every chance for success," he said.
UAB will maintain, but not exceed, its current level of institutional support to athletics, Watts said.
"To do otherwise would require us to take additional funds from our academic and health care missions, which we will not do," he said.
Watts also said UAB is in no position to borrow money to build athletic facilities, something various assessment reports have said is needed.
Hallman said he hopes this can once again become a community discussion.
"This could be the catalyst to renew the conversation about a multi-purpose facility," Hallman said. "Legion Field has outlived its usefulness and a covered facility that could be used year-round would bring benefits to this entire area and to UAB."
Watts said Hatton Smith, Royal Cup Coffee and Tea CEO emeritus, has agreed to chair a task force of community leaders to raise additional funds for UAB facilities.
Hallman said although Watts has come under fire since the decision in December, his reversal took courage.
"Reversing your position is not something to be embarrassed by because Division I college football is a very complicated enterprise that could change dramatically over the next five years," Hallman said, citing moves to pay student athletes more for their total cost of attendance and the moves by the five largest conferences to separate from the others.
"It's hard to make a straight-forward decision about something that is this complex," he said.
Still, Hallman said college football remains a good bet from an economic and image standpoint.
"The biggest thing about college football that's not talked about enough is the real value is beyond what you take in through ticket sales or at the gate," he said. "It's the branding of your university on a national platform."