In recognition of the start of hurricane season 2015, we're revisiting some of the major storms that have affected the Gulf region over the past 90 years.  Today, we take a look at Hurricane Dennis.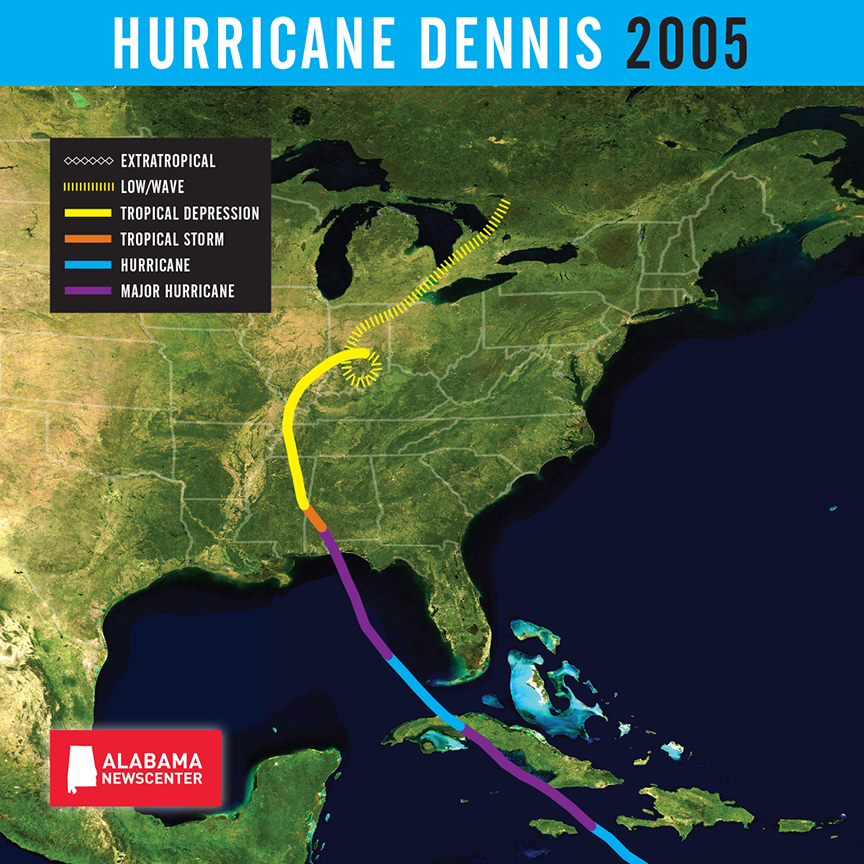 Hurricane Dennis
Landfall: July 10, 2005
Level: Category 4
U.S. Deaths: 15 *
Highest wind level: 150 mph

Fast-moving Dennis made landfall as a Category 3 hurricane about 30 miles east of where Hurricane Ivan hit the year before. The Gulf Coast was well-prepared, with the governors of Florida, Alabama, Mississippi and Louisiana declaring states of emergency. Highway 65 southbound to Mobile was closed, with traffic redirected north, and residents in Mobile County and parts of Baldwin County were ordered to evacuate. Hurricane-force winds and heavy rains severely damaged the state's cotton crop.

*figures may vary
SOURCE: National Hurricane Center, hurricanescience.org, Wikipedia.org