In recognition of the start of hurricane season 2015, we're revisiting some of the major storms that have affected the Gulf region over the past 90 years. Today, we take a look at Hurricane Ivan.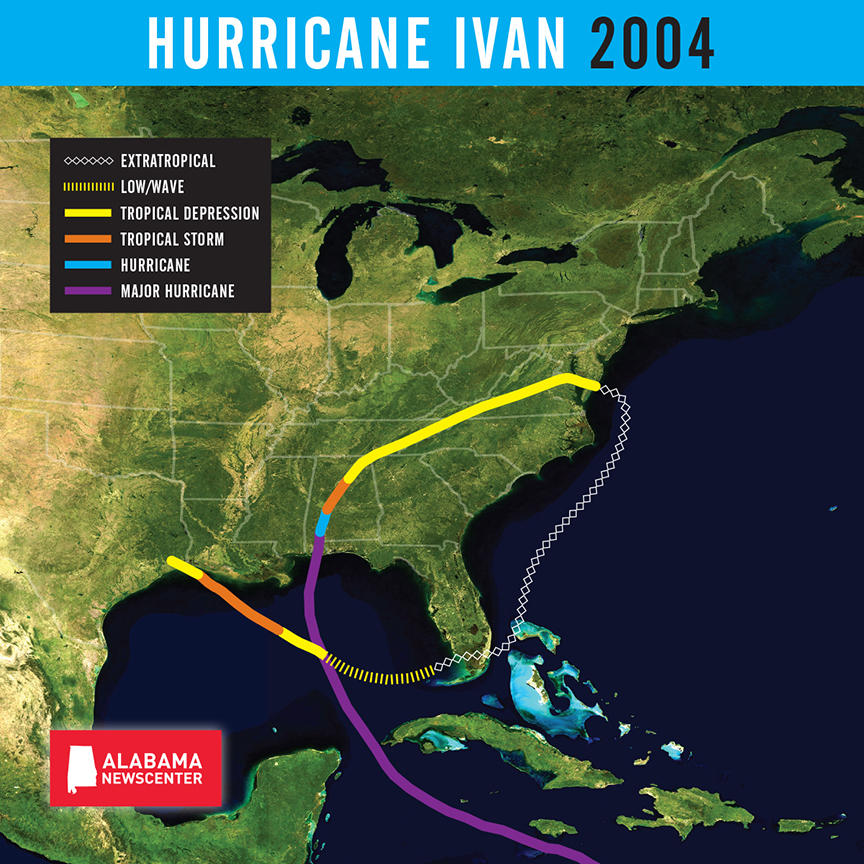 Hurricane Ivan
Landfall: Sept. 16, 2004
Level: Category 5
U.S. Deaths: 25 *
Highest wind level: 160 mph

Ivan scored a direct hit on Gulf Shores as a Category 3 hurricane, with 120 mph winds and a 14-foot storm surge. Destruction was extensive, with some cleanup debris piles reaching 70 feet tall and three-quarters of a mile wide. Ivan produced heavy rains and flooding across the entire Eastern Seaboard and spawned over 100 tornadoes. It then reached the Atlantic Ocean a second time and veered south before hitting the U.S. again – in southern Florida on Sept. 21. Ivan set a world record of 32 consecutive six-hour periods at Category 4 strength.

*figures may vary
SOURCE: National Hurricane Center, hurricanescience.org, Wikipedia.org