(Bloomberg) — Hyundai Motor Co. signed a four-year deal with the National Football League to become an official sponsor of the most-watched sports league in the U.S.
The Seoul-based company will be able to use NFL trademarks and have access to major events, according to a joint statement from the NFL and Hyundai. Financial terms weren't disclosed.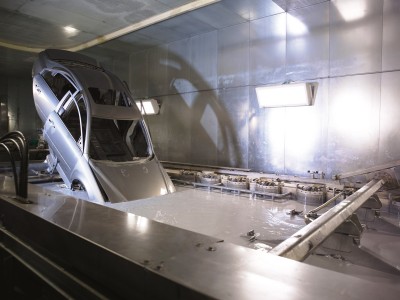 The deal comes amid the Hyundai's efforts to cut costs and reduce production as sales and profit declined after a stronger won and weaker yen undermined the company's ability to compete against Japanese rivals. The carmaker is counting on the new NFL deal to boost market exposure in the U.S., which will ultimately lead to an increase in sales.
"We are huge football fans at Hyundai and feel there is no better venue to reach consumers, increase consideration and tell the Hyundai brand story," Dave Zuchowski, chief executive officer at Hyundai Motor America, said in the statement. "We can't wait to show the NFL's 188 million fans the great design, advanced technologies, dynamic performance and numerous safety features within theHyundai lineup."
As part of the new sponsorship, Hyundai will have use of NFL trademarks across various marketing channels, including branded content, advertising and promotional materials. The NFL has become a year-round sport and Hyundai will have access to some of the biggest events on the calendar, such as the Super Bowl, NFL Combine, NFL Draft, NFL Kickoff and NFL Playoffs. Hyundai will also provide promotional vehicles at the Super Bowl and other events throughout the year.
"We are pleased to welcome Hyundai to our family of sponsors," Renie Anderson, the NFL's senior vice president of sponsorship, said in a release. "We appreciate Hyundai's enthusiasm as we work together to reach our fans with innovative programs during our season and with our major calendar events throughout the year."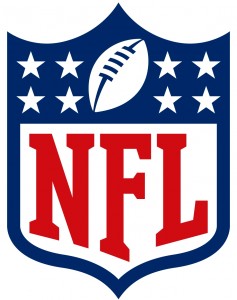 Hyundai will launch its activation with a major presence during NFL kickoff activities on Sept. 10.
Hyundai's sales in the U.S. rose 2.2 percent to 303,648 units in the first five months of this year, trailing the industry's average growth of 4.5 percent, according to the company's website data. Hyundai's U.S. market share slipped to 4.3 percent this year through May from 4.4 percent a year earlier, the data showed.
Hyundai operates Hyundai Motor Manufacturing Alabama, a $1.7 billion auto plant in Montgomery that produces the Sonata and Elantra sedans and employs approximately 3,000 workers. The plant is able to produce 399,500 vehicles annually. A boost in sales from sponsorships like with the NFL could benefit production at both the plant and HMMA's 78 supplier plants.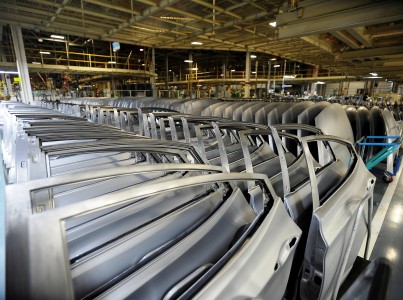 Hyundai's affiliate, Kia Motors Corp., has an agreement with the National Basketball Association.
Hyundai has a sponsorship with scandal-plagued FIFA, the governing body for world soccer, and is active with on-campus marketing through its partnerships with IMG's college division.
The carmaker replaces General Motors Co. which ended its association with NFL this past season after holding rights since 2001. GM, which featured its GMC brand through its NFL association, was paying more than $25 million annually, excluding advertising time buys, according to one person with knowledge of the matter.
To contact the reporters on this story: Rose Kim in Seoul at [email protected]; Scott Soshnick in New York at [email protected]