Alabama Power seeks to add renewables from Alabama NewsCenter on Vimeo.
Alabama Power aims to boost its renewable power options in a move that could allow the company to offer more solar power than it has ever offered before.
The company said, in response to growing customer interest, it is seeking approval for up to 500 megawatts of generation from renewable resources, including solar.
In June, Alabama Power filed a petition with the Alabama Public Service Commission (PSC) to allow the company to pursue a variety of projects up to 80 megawatts each, totaling up to 500 megawatts over a six-year period. The company has identified solar as one of the areas for potential growth in renewables.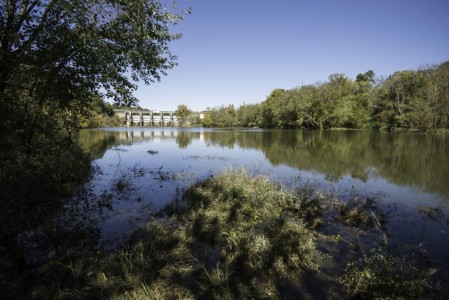 "This proposal provides a common-sense path for expanding renewables in Alabama," said Nick Sellers, Alabama Power vice president of regulatory and corporate affairs. "The Public Service Commission has been clear that they do not want renewables to be subsidized by all of our customers. This filing achieves that policy directive while also allowing for solar and new renewable energy projects that are expected to provide economic benefit for all of our customers."
If approved, the plan would allow Alabama Power to build its own renewable projects or purchase power from other renewable-generated sources.
Sellers said 500 megawatts is between four percent and five percent of the company's capacity.
The company said it is prepared to move forward working with interested customers on projects upon receipt of PSC approval.
"This program was driven by conversations with customers looking to meet renewable mandates pushed down from their headquarters," said Tony Smoke, Alabama Power vice president of marketing. "Our field representatives have worked hard to identify customers who could be impacted and if this is approved, we will go directly to work with them to explore options."
As an example, 500 megawatts of solar power is enough renewable energy to serve about 100,000 homes during an hour of peak sun intensity on cloudless days. Alabama Power already has 1,600 megawatts of hydro resources across Alabama, and 404 megawatts of wind generation from projects in Kansas and Oklahoma. Alabama Power has the ability to resell this energy, or the associated renewable energy credits, to third parties to help keep rates low for customers.
As more customers wanted solar within the mix of renewable options, Alabama Power has been exploring the best ways to meet that demand without adversely impacting existing customers.
"The renewable generation program would provide broad options for us to work with customers willing to pay for renewable costs, while allowing us to protect other customers from bearing additional costs," Smoke said.
"As a service provider, our focus is to make sure we are providing customers access to choices they want," Smoke added. "Through this plan, we are creating new customer options to sustain and grow industry in our state."
Sellers said the demand for the renewable mix and the costs of providing it are at a point now where Alabama Power can do so without impacting what other customers pay for electricity.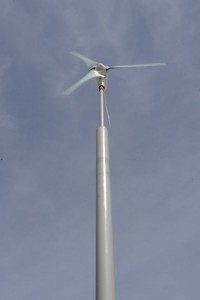 "We've got customer interest in renewables, and particularly in solar right now. We want to make sure we have that offering available to those customers who are interested at looking at more renewables in the state," he said.
"We've seen a growing trend for more renewables and particularly for solar from some of our customers. It's usually those customers that are under some sort of a mandate, either a government mandate or a corporate mandate."
The company is no stranger to renewable energy.
"Our company was founded on renewable energy – hydroelectricity," Sellers said. "As you know, we've got a significant amount of wind generation in our portfolio and now this gives us an opportunity to add solar to that renewable generation mix as well."
Solar energy could grow along with other forms of renewable energy as long as they don't unfairly burden customers, Sellers said.
"As those costs continue to come down over time, I think you will see some growth in the renewable area. That's the key for us – we want to make sure our resources are cost-effective for customers."